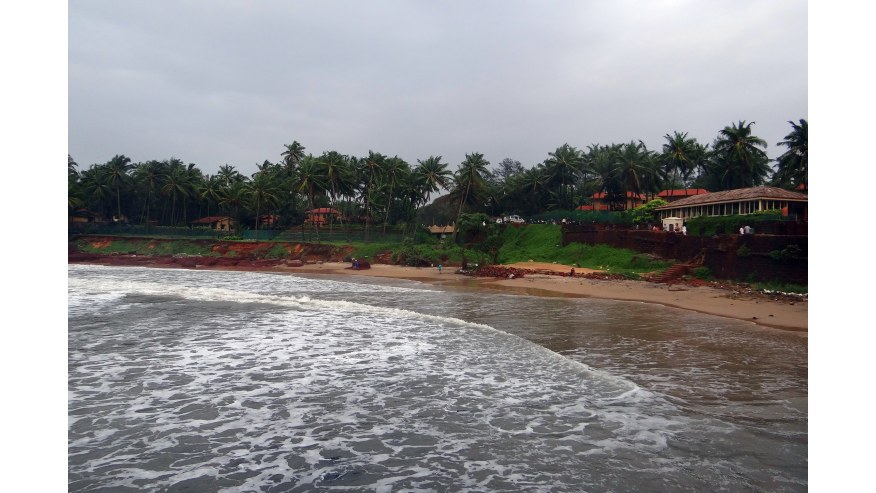 By Jennifer Mullen
Ever sat at your desk at work, looking out over a soulless business park, dreaming of taking the family off for a year to a palm fringed, exotic country? Mortgage holders and parents of school aged children would most likely dismiss this fantasy as an impossible whim. What if, however, there was a way to uproot the family for twelve months, incorporating work and travel, whilst managing to keep your accountant happy?
This is exactly what has happened to us, an average Australian family with young children. Having been adventurous travellers in what felt like a past life, our backpacks were firmly gathering dust after the kids were born. The life changing moment came when my partner was offered the chance to work for a year in Chennai, southern India. Although it would be effectively a prolonged work trip, the number one goal was to see as much of India as possible. Before we knew it, there was a blur of vaccinations and promises that we would use plenty of hand-sanitiser, and we were off.


When you think of India, the stereotypes come thick and fast; ramshackle streets and colourful temples, open sewers and succulent dishes, revving engines and chenda drums. All of these stereotypes are absolutely true, but add to this a cacophony of endless car horns in its metros and a few million people with a competing number of cows to match, this is why so many people find India so strangely intoxicating. India does not do life in half measure, so nor would we!
When arriving in an unknown country, your first few excursions are always baby steps. In Chennai we patted ourselves on the back, having made successful day trips to Marina Beach and the ornate beach temples of Mahabalipuram. Gradually we progressed up to weekends, observing sari silk being woven in Kanchipuram and soaking up la belle French culture of lemon coloured Pondicherry.

Two months in, and we were ready for a bolder adventure. So over Christmas we enlisted some European friends as travel companions and set off in a Tempo Traveller bus, voyaging coast to coast of southern India, from the Bay of Bengal to the Arabian Sea. The trip took us to the ancient holy city of Madurai, with its iconic Dravidian temples filled with the scent of burning incense. On New Year's Eve we climbed an enormous lump of granite, just as swollen storm clouds lumbered in like enormous elephants to visit the Thiruparankundram Temple. Soon we were drenched in rain, but euphoric at the feeling of being so far from home. The trip continued past fields of okra and sugar cane, snaking our way up round dramatic hairpin bends until we were over the western Ghats Mountains.



On the other side, the rolling tea plantations and flowers of Kerala seemed like a jigsaw puzzle of Middle Earth. Finally we spent a few days languishing on Kerala's famous palm fringed backwaters, aboard converted houseboats that were originally used to transport grain.
Our thirst for adventure continued and we decided that a key part of any Indian experience would be taking a train. Having eventually figured out the Indian Tatkal ticketing system, we arrived at Mumbai train station at dawn, the dark recumbent shadows on the pavements, slowly solidifying into actual humans waking up. As we crawled out of Mumbai en route to Goa aboard the Mandovi Express, the train was buzzing with the noise of food and drink vendors: "chai chai chai!" "samosa, garam samosa!", chanting excitedly like race horse commentators. The landscape was a jenga block collage of cranes and construction, towering against a fuzzy, polluted sky. As we gathered speed I felt like I was inside a giant Victorian zoetrope, as bridges and tunnels flashed by in what seemed like a matter of seconds. Our Goa tour guide introducecd us to a fascinating land of icing sugar churches and golden beaches, teased by the aroma of tangy pork vindaloo and butter naan, cooked on the beach in simple tandoor ovens made of oil drums.

As the hot season approached, we decided it was a good excuse to venture up to the cooler temperatures of the Himalayas. For this trip to Darjeeling and Sikkim, the mountain roads would largely be dirt tracks scored into the side of sheer mountains; therefore our top priority was enlisting the driving and language skills of a local Sikkim tour guide, who also facilitated many of the necessary visas. Feasting on fern curries and marvelling at monasteries, the tour was a stunning succession of deep valleys, villages clinging to vertical cliffs and the melodic chanting of traditional Buddhist prayer music. In one small town we met an elderly local gentleman, who had come down from a remote hill tribe. He had never seen a western child in real life, so it was an emotional moment as my small four year old daughter shook his wrinkled hand.

Most people love the idea of taking their family to India, but are scared of the practical factors, such as catching Delhi Belly and being exposed to constant harassment. Of course we exercised a high degree of caution regarding food, but some of the best culinary experiences we had were from sampling down market street food. My husband had a theory that the cheaper the samosa, the more intense explosion of warm potato and zesty dried mango powder he would experience in his mouth. If you want to cheat, most cities now have western style food outlets and many top hotels have weekend brunch buffets for a very reasonable package, which often include alcohol (for the parents of course!).

At the end of the year I will ask myself what will be the most profound memory, which will be etched in my conscience? Will it be the flat mirrored surface of paddy fields, transformed into circles by water buffalo? Will it be the deep reds of chillies and vibrant yellows of turmeric powder in markets? Will it be the commanding presence of forts on hills, with their Silk Road history in every turret? For me, it is the people you meet, who have made India such a moving travel destination. We met Tibetan refugees up north, the upheaval etched as character lines in their faces. In the south we were often surrounded by grubby yet flawless street children, with their jingling ankle bracelets and pure white smiles.

Most people who leave India vow to return. We are lucky to still have a precious few months left, to fit in Rajasthan, the Taj Mahal and the River Ganges. We sincerely hope that this article inspires other families to create their own travel adventures.
(Jen Mullen is a seasoned traveler, having lived and worked in the UK, Germany, Switzerland, Australia and most recently Southern India. In her opinion, the best parts about traveling are meeting the locals, sampling the new food, and making an effort to learn new languages.)
Image Details and Licenses: https://flic.kr/p/4tpBTu (McKay Savage, CC BY 2.0), https://flic.kr/p/qopvZv (Christopher Porter, CC BY-NC-ND 2.0), https://flic.kr/p/pvh92z (Christopher Porter, CC BY-NC-ND 2.0), https://flic.kr/p/oAucrT (Paul Hamilton, CC BY-SA 2.0), https://flic.kr/p/8d63nr (Ryan, CC BY 2.0), https://flic.kr/p/bJB7H2 (Tom BradnockCC BY-NC-ND 2.0), https://flic.kr/p/zruoH (KoenCC BY-ND 2.0), https://flic.kr/p/51heez (Karl Francisco Fernandes CC BY 2.0), https://flic.kr/p/ehswUH (Atanu DeCC BY-NC 2.0)