8 Days Culture tour itinerary for albania: Give In To The Allures Of Balkans
Berat, Fier, Gjirokaster, Himarë, Kruje, Ohrid, Pristina, Prizren, Shkoder, Skopje, Tirana, Vlore

Culture Tour

Cave Tour

Eco Tourism Tour
Embark on this trip with visits to major cities in Albania, Kosovo, and northern Macedonia. With natural and historic wonders, you will be treated to the beauty of Gadima Cave, city centres, Blue Eye, Butrint, Porto Palermo Castle, parks, and so much more.
Pick up from the airport.

Visit the cultural and historical centres of Tirana, the most frequented.

Accommodation in the hotel and depending on the time of day is organized.
After breakfast, leave for Shkodra.

Stop for 3-hours in Kruja, where you can visit the Castle of Kruja and the old bazaar.

After stopping at the hotel, visit the castle of Shkodra and its historical centres, and in particular the Museu Marubi.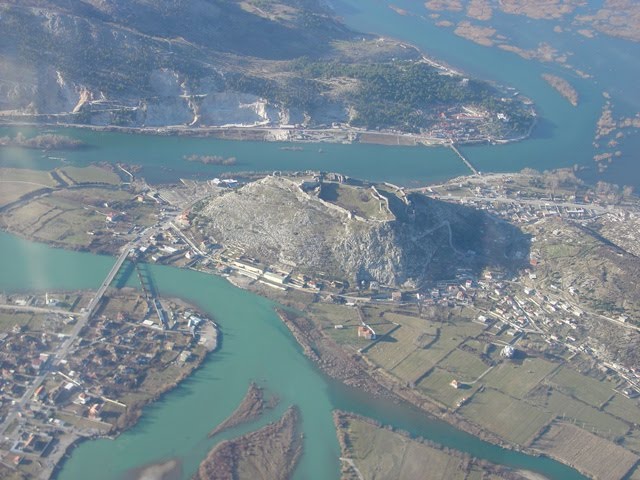 After a pleasant breakfast, leave for Pristina.

First stop is in Prizren, to visit the historic centre of Prizren.

Then leave for Pristina where you will visit the Gadima Cave with a visitable length of 1260m.

Head to Kacanik where you will be accommodated in the hotels of the area.

After a stroll through the beautiful nature of the Kacanik Gorge near the meadow lake (the most beautiful in the Balkans), dinner will be another pleasant attraction.

After a fantastic morning in Kacanik, head towards the beautiful city of Ohrid.

Do two stops, in Skopje and Gostivar where you can enjoy a coffee or a short walk in the cities until reaching the beautiful city of Ohrid by the Lake Ohrid.

Visit the Old Town and enjoy the lakefront dinner.
After breakfast, head to the border where you will first stop to Saint Naum for a 1.5-hour visit.

See the scenic nature of Drilon and the beautiful Korça where you will visit the museum and old town centre.
After breakfast, leave for Permet, while making stops in the beautiful parks.

Get accommodation at the hotel.

Go to the tourist park of Hotova, where you will also consume dinner.
After breakfast, head to Himara and where you will make three stops to Blue Eye, Butrint and Porto Palermo Castle.

Visit the castle of Himara.


Staying at the hotel.
After breakfast, according to the flight schedule, depart for the airport or if the arrival is by ferry according to the ferry departure time.
1030 EUR Per Adult , 515 EUR Per Child (* Minimum 3 Persons)
Pickup with an Albanian guide at the airport or port

Transport

Hotels with breakfast

Dinner or lunch

Entry fees at museums
In winter, places should be discussed, as the possibility of reaching one should be seen. Check for permission to enter northern Macedonia.

Accommodation at the breakfast hotels included will be throughout the trip, but will also include a meal optional, preferably at lunch or dinner.

The trip will include visits to cities in Albania, Kosovo, and northern Macedonia. Mainly in places where good hospitality and food are found.
Berat, Fier, Gjirokaster, Himarë, Kruje, Ohrid, Pristina, Prizren, Shkoder, Skopje, Tirana, Vlore

Culture Tour

Cave Tour

Eco Tourism Tour
Contributed By
Other Tours by this guide