Connecting travellers to guides around the world
About Boston
The stomping ground of the Tea Party and the home of the Freedom Trail, Boston is a must for any buff of American history. Get a tourHQ guide to explore the wonders of Faneuil Hall and Back Bay!
Home to USA's original post office, first public school, and the Revolutionary War's tea party, Boston is the heart of blue-blooded American pride. The Freedom Trail's marked red path through downtown takes visitors to 17 historical sites, offering an engaging tour for foreigners and natives alike. While their public transportation runs 5 different lines through downtown and its' outer extremities, Boston is a city for walking. Whether it's a jaunt through Faneuil Hall's markets, shopping on Newbury Street, people watching in Harvard Square, or a stroll along the bustling Charles River, your Boston tour guide would advise you to do it on foot.
Boasting dozens of world-renowned colleges and hospitals, and an affluent commercial population, this city is a cultural hub. The nightlife is vibrantly rowdy, overflowing with comedy, music, and watering holes galore, but the citywide 2am bar closing time keeps the raucous in check. Despite its' wealth of international cuisines, classic staples like the Samuel Adams brewery, New England clam chowder, and an unearthly devotion to their sports teams are what keep the city so authentically Boston.
Recent Guide Reviews


Erin has provided background and interesting facts about Boston and the surrounding area, but she is not a loud or showy guide. Her ...

More

Review for Erin Egresitz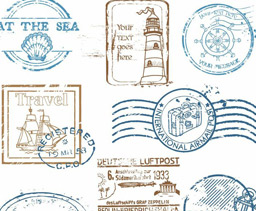 16 Hour
Eastside Bike Guides will lead you to some of the best mountain biking in the Central and Northern New Hampshire Mount Washington Valley region with 25 years of local trail knowledge. E.B.G. can ...
More

View All

From the Blog!
The tourHQ Difference
1

The largest selection of private tour guides in Boston

2

Find the best private tours and itineraries for Boston .

3

Book your tours directly with Boston local tour guides.
Popular Destinations in United States of America