Connecting travellers to guides around the world
About Seattle
In the home of grunge be sure to get a tourHQ guide to help you explore the downtown Space Needle and countless museums before heading to check out Seattle's majestic setting in the Pacific Northwest.
Seattle's pacific northwest location gives this metropolis a unique combination of exciting urban nightlife and breathtaking nature scarcely found in cities of its' size. Its' bustling distribution of libations, shops, and eateries give the city its' spunk, while a dedication to culture and outdoor activities differentiate it from other cosmopolitan destinations.
Its' Discovery Park is perhaps the strongest indication of Seattle's commitment to nature, as a free, expansive space with hiking trails, beaches, sand dunes, and greenery. Along with guided kayaking, cycling, and sailing tours, staying indoors at all can be a difficult task. While a frequent melancholy drizzle often dampens the city, it rarely stops Seattle tour guides from making tourists appreciate this destination's worth.
Still, enjoying the city's culture through one of the many museums and attractions is a perfect rain-day alternative; the Olympic Sculpture Garden and Seattle Art Museum house innovative creations, while the Seattle Aquarium and Museum of Flight are genre-specific must-sees for the interested traveller.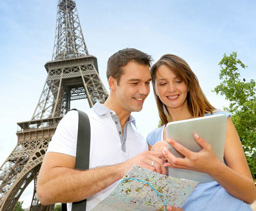 1 Day
Learn to climb outdoors at local crags near you. No experience neededSmall groups ensure lots of hands on experience.
More

View All

From the Blog!
The tourHQ Difference
1

The largest selection of private tour guides in Seattle

2

Find the best private tours and itineraries for Seattle .

3

Book your tours directly with Seattle local tour guides.
Popular Destinations in United States of America