Connecting travellers to guides around the world
About Los Angeles
Los Angeles guides from tourHQ offer a local take on this sprawling metropolis of Hollywood stars, Venice Beach and The Doors, all in the comfortable warmth of the south Cali sun!
Home to Hollywood's celeb-lifestyle, Rodeo Drive's posh, and that southern California heat, Los Angeles is a city to see and be seen. A night out downtown brings you face-to-face with some of the best-dressed people this side of New York, but a visit to its' suburbs finds cool sports bars and charming eateries. With mild temperatures year-round and extremely limited humidity, every day can be a beach day…and most locals will tell you they usually all are. The nearby Santa Monica Pier and hippie-driven Venice Beach are SoCal staples but some time indoors must be spent visiting one of the many live television show tapings or enjoying a film studio tour- after all, it's still Hollywood!
While any LA tour guide will suggest a mandatory trip through the Hollywood Walk of Fame, much of this city's charm lies in the air rather than specific locations. An unusual ambiance of confident swagger and laid-back friendliness fill the atmosphere, and it's easy for visitors to sense that famed Los Angeles flair the moment they touch down at LAX airport.
Recent Guide Reviews


Highly recommended, Cannot think how this tour of Grand Canyon, Brice, Monument Valley and Zion could be bettered. Art knew all the ...

More

Review for Art Chesmore
1 Day
Experience climbing outdoors on a real rock and learn the fundamentals of climbing, as taught by certified climbing guides.
More

3 Days
Experience the beauty and adventure of one of the most coveted outdoor trips of America and see for yourself-why Half Dome is one of the most photographed rock walls in the world and ...
More

3 Days
Learn to Canyoneer! This is a beginner to intermediate course, which teaches the skills necessary to safely descend canyons as part of a group. You will learn to be a competent participant with the ...
More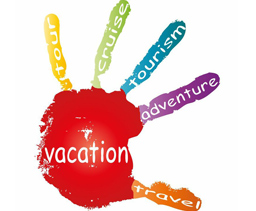 5 Hours
Customized to travelers liking.
More

View All

From the Blog!
The tourHQ Difference
1

The largest selection of private tour guides in Los Angeles

2

Find the best private tours and itineraries for Los Angeles .

3

Book your tours directly with Los Angeles local tour guides.
Los Angeles in Pictures
Popular Destinations in United States of America