Connecting travellers to guides around the world
About Chattanooga
Engage a local tourHQ guide to help tell the bloody story of Civil War battles and Cherokee travails that define Chattanooga, all whilst enjoying the Southern cuisine and pretty Appalachian setting.
Rich in history, Chattanooga tells a story of past Civil War battles and Trail of Tears beginnings. Its' calculated position near major river ways and rail systems made the city a gateway to the Deep South, and a common site for Confederate and Union soldiers' bloodiest battles. Decades earlier, American Indians departed from Chattanooga's Ross's Landing and thus began the Cherokees departure west, known as the Trail of Tears. This historic land now serves as a go-to destination, ripe with sites of antiquity, outdoor adventures, and cultural offerings perfectly tailored for a family getaway or romantic weekend.
Any good Chattanooga tour guide will suggest you try a piece of everything this southern city has to offer, but it's not such an easy feat. The mountainous lookout points, old-fashioned train rides, military roots, and performing arts offerings create a deeply historic city thrust into today's world with grace, beauty, and a neighborhood-like comfort.
Recent Guide Reviews


He was the best guide I've ever had very energetic and enthusiastic about his job I've never laughed so much a bad rock joke ands his ...

More

Review for Hunter Henry
6 Days
Together we'll be heading to less traveled parts of Tennessee, specifically Cherokee National Forest, just outside Chattanooga. Experience the terrain inside out as we go ...
More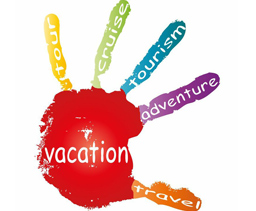 2 Hours
More

View All

From the Blog!
The tourHQ Difference
1

The largest selection of private tour guides in Chattanooga

2

Find the best private tours and itineraries for Chattanooga .

3

Book your tours directly with Chattanooga local tour guides.
Chattanooga in Pictures
Popular Destinations in United States of America