Connecting travellers to guides around the world
About Albany (Georgia)
Famed for its hearty Southern welcome, the town of Albany has some great tourHQ guides ' a fine option if you're looking to explore the Flint River, the city's Civil Rights history, or the great Georgian outdoors.
When southern hospitality meets the great outdoors, it happens in Albany, Georgia. Energized adventurers find all of their needs met while on vacation here, but relaxing days await those who seek no more than serenity; in Albany, tourists cherish the ability to explore as they please, at their own stride. Flint River welcomes the active visitors, with a myriad of water sports and on-land trails that meander through Albany's peaceful greenery. A less vigorous day might include a stroll through the historical sites, learning about southwest Georgia's influential role in the Civil Rights movement before taking a picnic to Ray Charles Plaza, where the late musician's melodies play throughout the day. History runs through the veins of the charming town, as modern urbanization seamlessly intertwines with the South's past.
As any Albany, Georgia tour guide will tell you, there's no bad time to vacation in this southern city. Hot summers and mild winters find tourism consistent throughout the year, but it's the city's genuine southern hospitality that makes it such a welcomed source of thriving tranquility.
Certified IMIC/IMBA mountain bike coach and guide with 20yrs professional bicycle mechanic ... More

View All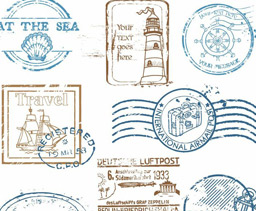 16 Hour
Eastside Bike Guides will lead you to some of the best mountain biking in the Central and Northern New Hampshire Mount Washington Valley region with 25 years of local trail knowledge. E.B.G. can ...
More

View All

From the Blog!
The tourHQ Difference
1

The largest selection of private tour guides in Albany (Georgia)

2

Find the best private tours and itineraries for Albany (Georgia) .

3

Book your tours directly with Albany (Georgia) local tour guides.
Albany (Georgia) in Pictures
Popular Destinations in United States of America