An Action Packed Tarlac Trip Itinerary
Tarlac

Nature Tour

Sightseeing Tour

Walking Tour

Hot Spring Tour

Volcano Tour
Tarlac is a landlocked province situated in Central Luzon, surrounded by Nueva Ecija, Pangasinan, Pampanga, and Zambales. This 1-day itinerary will take you to a volcano's crater in the morning and then to an all-natural spa in the afternoon, as well as take advantage of the gastronomic treats in the vicinity.
Arrive at the Capas Tourism Office by 5:30 am to register for a trek to Mt. Pinatubo. You will fill out waiver forms, have breakfast organised by your tour provider and attend an orientation. A mandatory blood pressure check is done at the tourism office for visitors 40 years old and above. For visitors 60 years old and up, a medical certificate is required stating that you are fit to do the trek. Be sure to register before 6am and make a reservation with an accredited Pinatubo tour guide because only 400 guests are allowed to enter per day.

At 6am, your tour guide will take you to the 4x4 parking area located 20 minutes away from the tourism office.

You will start your adventure at 6:30am by riding a 4x4 jeep to the drop off point. It is a 1-hour dusty and bumpy ride through gray sand, streams, and incredible rock formations that were created by the eruption. Once you arrive at LIPIT station, you can start the trek to Pinatubo Lake. An average trekker will be able to complete the trail within 2 hours. The terrain is rough and rocky but mostly flat until the last few minutes where you ascend to the lake's crater. You will pass through bushes, trees and berry shrubs on the ascent, and then a staircase that will take you to the viewing deck. From the deck, a steep and uneven staircase will lead you to the lake. The Pinatubo Lake's color can be mint or turquoise depending on the season. Have a picnic beside the lake before heading back. Since you will trek through lahar, streams, and rocks, wear proper footwear to avoid debris scratching your feet.

Arrive at Puning Hot Spring by 1pm with your 4x4 jeep where you will reward yourself with natural spa remedies. These hot springs are another outcome of Mt. Pinatubo's eruption. Start your spa experience by taking a dip in the hot spring, whose thermal waters are sourced from Mt. Pinatubo. Afterward, lie down to let your body be buried by volcanic ashes. Last but not the least is the mudpack treatment, where sulfur mud is applied to your body to rejuvenate your skin.

Useful information: For approx. P3,000 (as of April 2017), you will be treated to a buffet meal, sand steam, massage, mud pack and access to the hot springs. This spa facing the lahar has 11 hot pools, 2 warm pools, cottages, and showers for your much-needed rest.

Visit Pampanga, the culinary capital of the Philippines, for dinner. A1.5-hour drive from Capas, Tarlac will take you to San Fernando, Pampanga. A couple of dishes famous here are tocino-cured pork which is now a breakfast staple in the Philippines, palabaok – a noodle dish with shrimp sauce, sisig – chopped pork face served on a sizzling plate, and the famous halo-halo – a dessert made with shaved ice, evaporated milk, sweet beans, coconut and lots more.
ßMt. Pinatubo was dormant for 500 years until it erupted in 1991 which resulted in the second largest eruption in the 20th century. Due to the eruption, a crater lake was formed called Lake Pinatubo. Today, this active volcano is continuously monitored, which has made trekking on Mount Pinatubo with local guides a safe activity. Visitors will get to have an exhilarating 4x4 ride on volcanic ashes and trek for 1.5 hours to the crater's lake.
Tarlac

Nature Tour

Sightseeing Tour

Walking Tour

Hot Spring Tour

Volcano Tour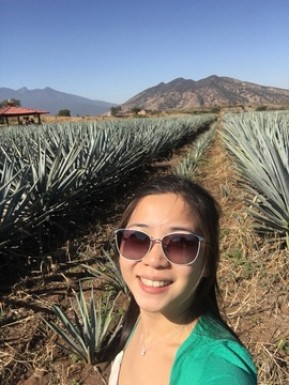 Contributed By : Karen Chua
TourHQ Experiences
This itinerary is contributed by Karen, an experienced traveler. If you request this tour, different guides will give you their versions of this itinerary. Be sure to confirm with them on what's included before booking.