Tagaytay 2 Day Tour
Tagaytay

Nature Tour

Trekking Tour

Sightseeing Tour

Hot Spring Tour

Volcano Tour
An easy 2-hour drive from busy Manila will bring you Tagatay, home to nature trails that lead trekkers to the calm waters of the Taal Lake. Once you have explored them, there are a host of other activities to choose from in the area, from visiting hydroponic farms to adventure sports like zip lining and wakeboarding. Here is a 1-day itinerary to make the most of your visit.
Drive along Aguinaldo Highway and choose from a wide-variety of restaurants facing Taal Lake. After breakfast, it is time to take a boat ride to see what visitors cannot witness from Tagaytay, the Taal Volcano crater.

Take a 50-minute drive down to Talisay from where your boat departs. There are 2 main trails that you can take to the Taal Volcano. The Regular Trail is called 'Daang Kastila.' It involves a 20-minute boat ride and 45-minute easy trek going up to the viewing deck of the Main Crater Lake. From the ridge, you will have a panoramic view of the lake and an islet within the volcano. The longer route is called Calauit Trail. To do the Calauit Trail, you will need to be in Talisay before 10:00am, take a 40-minute boat ride and a 1.5-hour trek per way. This trail is steeper which makes it less child-friendly. The advantage of taking the latter trail is that it allows you to go all the way down to the crater lake while the Daang Kastila trail only provides a view from the ridge of the volcano.
Useful Information: Booking your Taal Volcano tour (https://www.tourhq.com/philippines/tagaytay-tours-guide) is better done in advance. Vendors walk around Aguinaldo Highway selling tours to Taal Volcano, but they usually sell it for double or more than what it should be.
Another matter to be wary of are the horse rides being offered going up to the ridge of Taal Volcano. It is not recommended to take these horses because they are in poor condition.

From Taal Volcano, sail back to Taal Lake Yacht Club for lunch. You can request for a tour package that includes lunch on Taal Lake Yacht Club's camping ground or opt to eat in their restaurant, as there are not a lot of dining options in Talisay.

After lunch, drive back to Tagaytay and make a quick stop at Yoki's Farm. Stroll through their hydroponic farm where you can buy vegetables. Other attractions include an aviary where you can look at parrots and peacocks, the duck pond and the antiquities area. They are known to have the largest laughing Buddha in the Philippines.
Useful Information: Yoki's Farm opens from 8:00am to 5:00pm. Entrance fee cost P100 for adults and P70 for children.

Another way to take in the breathtaking views is by going to Skyranch. Suit up for a 300-meter zip line with a view of Taal Lake. At sunset, let their Ferris wheel take you 63 meters above the ground. There is also a roller coaster, carousel, drop tower, and other rides in the park.
Useful Information: Entrance fee is P80 during weekdays and P80 during weekends. A separate fee is charged per ride.
Gourmet Farms - Republic Wakepark
About 12 minutes away from Tagaytay is a 12-hectare property where you can learn about farming, coffee processing, agriculture, and biology. Sign up for the 10:00am farm tour at Gourmet Farms to fill your morning with greens and talk to farmers to find out how they produce organic vegetables.
Useful Information: The 1.5-hour tour costs P150 per person. You can pay an additional P100/ activity to do lettuce picking and herb planting. If you dine at Gourmet's Café or The Dining Room, the tour is free.

Use the afternoon to learn a new sport, wakeboarding. Republic Wakepark has a man-made lake with overhead cables, not motorboats, to pull riders. Drive down for 45 minutes to Nuvali to take part of the action. If you are new to wakeboarding, there is a beginner's area with professionals teaching riders the proper form. The instructor can increase or decrease the speed based on your learning curve at the beginner's lake. For pros, the bigger lake has ramps and other challenges to take your skill to the next level. You can choose from 1, 2, 4, and 8 hours.
Useful Information: Day ride prices start at P150 while equipment starts at P350.

You will surely be hungry after the ride. Walk along the lake of Nuvali as you check out dining options.
Tagaytay

Nature Tour

Trekking Tour

Sightseeing Tour

Hot Spring Tour

Volcano Tour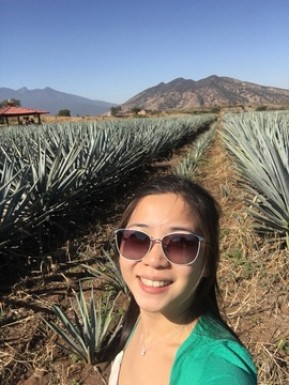 Contributed By : Karen Chua
TourHQ Experiences
This itinerary is contributed by Karen, an experienced traveler. If you request this tour, different guides will give you their versions of this itinerary. Be sure to confirm with them on what's included before booking.