Caribbean Vistas, Colonial Views And A Captivating Canal!
Panama City

Nature Tour

Architecture Tour

Sightseeing Tour
Think Panama, and the world-famous canal comes to mind! It is indeed a fantastic sight to watch, as the locks open and let ships pass through. That said, there is a whole lot more to see and experience in the country's capital. An urban jungle with a colonial charm, Panama City stretches along the bay, and offers city lovers a break through its numerous parks. There are also several islands in the surrounding Caribbean Sea that can be visited via day trips.
Metropolitan Natural Park - casco viejo
Early morning, before 7:30 am, indulge in a jog, bike or walk on Cinta Costera. This 3-kilometer-long waterfront boulevard comes equipped with a jogging path, basketball courts, palm trees, jungle gyms for children, and exercise parks. Situated directly beside the Panama Bay, it gives visitors and locals a sense of calmness despite being amid high-rise buildings. Don't miss the big Panama sign on Cinta Costera for a memorable photo of your trip. When you are done, simply cross the pedestrian bridge to find a street vendor or cafe for breakfast.

After breakfast, visit the Metropolitan Natural Park, the only protected rainforest in Latin America that is located within capital city limits. To get there can be as short as a 10-minute taxi ride. This park has four trails, which crisscross over 232 acres of rainforest with 260 bird species. You will also see turtles, black hawk, toucans, red-crowned woodpecker, owl butterflies, and leaf-cutter ants to name a few. Visiting all the trails can take up to 3 hours of trekking that is mostly easy, although you will encounter a few steep areas. The Mono Titi trail is the best one to take because it is the one that goes deepest into the park and will take you to the Los Trinos lookout point, a great spot for bird watching. An estimate of 90% of all the world's species is insects located in the rainforests and have not been discovered. Reach the highest point of a forest by taking an airborne tour with the Smithsonian Tropical Research Institute's canopy crane.
Useful Information: Apply a lot of insect repellent and bring water during your trek.
To do the canopy crane, you must reserve directly with Metropolitan Natural Park by phone or email. They are open from 8am-5pm with a fee of $4. If you want to have an in-depth tour to see more birds and other creatures, you may take a 2-hour tour of the park.

In the afternoon, around 3pm, take a walking tour of Casco Viejo. Let it take you back in time with its colonial structures, small alleys, with beautiful squares and churches surprising you at different corners. Visit the Iglesia de Santo Domingo, The Panama Canal Museum, Plaza Mayor and the Bolivar Park.

At night, have dinner at one of Casco Viejo's rooftops. If you are interested in tasting one of Panama City's best restaurants, have dinner at Donde Jose, also located in Casco Viejo. Donde Jose offers a degustation menu at 7pm and 930am, where they take you on a journey to the different regions of Panama with their food. Reserve the chef's table and get to watch the finishing touches of each plate be done in front of you.
amador causeway - biomuseo - miraflores locks
This morning will be spent watching the Panama Canal in action. The closest locks to Panama City are the Miraflores Locks. The first option is to view the locks open at the Miraflores Visitor Center. The Visitor Center has an observation deck where you get to see ships pass through. If you're willing to spend for a buffet to have a chair and table while waiting for the ships, head to Atlantic & Pacific Co. located on the upper floors of the visitor center and request for a table on the terrace beside the ledge. Ships pass the Miraflores locks at 9:00am – 11:30am and 2:00pm-4:00pm. Do make your morning flexible because the ships do not arrive the same time every day. The second option is by taking a partial transit tour through the Miraflores locks. From 7:30am-1230pm, you can join a passenger boat tour and be one of the boats that passes through the canal.
Useful Information: The ride from Panama's Center to Miraflores Visitor Center takes 20-30-minutes. The centre is open from 9am-5pm, with an entrance fee of $15.
The cost of a partial transit tour is $150 for adults and $95 for children.

For lunch, head to the Mercado de Mariscos in Cintra Costera. You will find numerous kiosks selling all types of seafood. Enjoy a ceviche or a fried fish as you lounge outside in the marquee.

Make your way to Biomuseo, located in Amador Causeway, to visit Frank Gehry's first design in Latin America. Inside the museum are 8 galleries and a Biodiversity Park. Spend 1-2 hours in the museum to learn about Panama like its volcanic history, the changes in its biodiversity, and engage in interactive learning areas.
Useful Information: Biomuseo is open Tuesdays-Fridays at 10:00am – 4:00pm and Saturdays and Sunday at 10:00am – 5:00pm. Entrance fee for adults is $18 and $11 for children under 18.

Rent a bike on the Amador Causeway, a concrete breakwater that offers stunning views of Panama City's Skyline, with restaurants, cafes, street food vendors, and playgrounds.
Isla Perro - Isla Fragata - Piscina Natural
Take a day trip to the Caribbean Sea by visiting 3 of the hundreds of islands in San Blas.
You will be picked up at 5am by a 4x4, and then you will take a two to three-hour drive to Carti, the San Blas mainland.

From there, your Kuna Yala tour operator will transfer you to his boat and take you on tour until 3pm. The first island to visit is Isla Perro, where you can sunbathe and swim in crystal clear water.

Have lunch at the second island Isla Fragata, and swim to see its rich underwater life.

The last stop is the Piscina Natural, which means "natural pool". This island of the softest sands has a great vantage point in Piscina Natural from where you can see at least 10 islands.

After the boat tour, you will be transferred back to Carti, and return by car to Panama City.
Useful Information: San Blas is run by Kuna Indians, and they act like a separate country. Due to this, all visitors must bring their passport when visiting San Blas Islands.
catamaran to taboga - taboga island
Arrive at Trump Ocean Club Marina by 9 am for a catamaran tour. You will sail to the backside of Taboga Island where you can take a dip in a serene spot. On the way, you will have the opportunity to sunbathe on large nets, while passing through the ships waiting for their turn to cross the Panama Canal. You will be able to have iconic views of Panama City along with its Cinta Costera.

After your first swim, the catamaran will sail to the town of Taboga where you can rent a golf car to go around and get to know the Island. You can sunbathe on their beach and visit the second oldest church in the West built in 1550.

Get some rest after your trip to Taboga as you will climb Cerro Ancon for sunset. This hill is the highest natural point in Panama City with an altitude of 199 meters. From the entrance of Cerro Ancon walk up the stairs, then through a paved road, and you will reach the top in 30 minutes. Check out the different lookouts on top of the hill as it will give you different views of the city.
Useful Information: It gets hot and humid in during the afternoon so make sure to bring water and a cap.

After a good hike, have a Panamanian dinner at one of the many restaurants in the El Cangrejo neighborhood.
Panama City

Nature Tour

Architecture Tour

Sightseeing Tour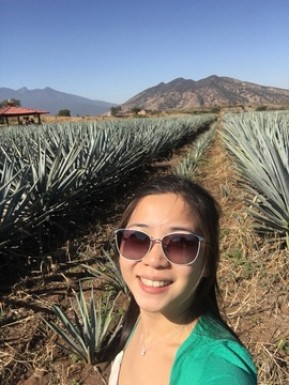 Contributed By : Karen Chua
TourHQ Experiences
This itinerary is contributed by Karen, an experienced traveler. If you request this tour, different guides will give you their versions of this itinerary. Be sure to confirm with them on what's included before booking.