Lakes, Local Fisherman And Laidback Getaways
Laguna, Manila

Food and Drink Tour

Nature Tour

Architecture Tour

Fishing Tour

Culture Tour

Bike Tour

Sightseeing Tour
Laguna is a province in the Philippines just 3 hours away from Manila. Gifted with an abundance of waterbodies from natural pools and lakes to and waterfalls, it offers a welcome getaway from the rigors of city life. This itinerary will take you on a journey to enjoy a day in the natural beauty of Laguna.
Start your trip in San Pablo, Laguna where the famous Seven Lakes are located. Drive 20 minutes' northeast from San Pablo, and you will arrive at the cleanest amongst the Seven Lakes, Lake Pandin. The parking is in an unpaved area; from there walk on a trail for 10 minutes towards the lake where your bamboo raft and guide await you.
Useful Information: A good time to start your 2-hour boat trip is at 10:00 am because they offer lunch on the raft. A big bamboo raft for 3 pax inclusive of lunch costs approximately P1200*. Reserve in advance if you're going on a weekend, holiday, or if you want lunch included in your ride so that they can prepare the food before you arrive. To make arrangements in advance, book with your travel guide from Manila who can organize your drive to and from Manila as well!

The wives of local fishermen in the area perform the tours on Pandin Lake. Included in the tour are lifejackets and traditional home cooked Filipinos dishes. As you ride the raft you will notice that they take you to the other end of the lake by pulling a rope. The lake is full of greenery and fresh breeze, and you can swim and hop on back to the raft when you're tired. You will be swimming against the current on the way to the other end so make sure to wear your life vest. If the current is too strong for you, you can still take a dip by holding on to the raft. Once you reach the end, add some thrill by grabbing a tree branch to swing into the lake. On your way back, lunch will be served. Some of the local delicacies they serve are rice wrapped in pandan leaves, grilled tilapia, and shrimp in coconut sauce. You can request for fresh coconut and grilled pork at an additional cost.
Useful Information: Bring a towel to dry up, as there are no shower facilities in the area.

The next stop is Hidden Valley Springs in Calauan, Laguna. Swim in six natural spring pools surrounded by foliage of the tropical forest. If you're travelling with kids, they can swim in the 2 shallow kiddie pools. Spend the whole afternoon relaxing in cool and warm natural pools. You can also take an easy 25-minute trek to the Hidden Waterfall connected by wooden bridges. The outdoor restaurant serves lunch and snack buffet together with entertainment by folk singers.
Useful Information: The Hidden Valley Springs has showers, lockers, a restaurant, and cottages. A fee of P2,200 for adults and P1,000 for children include a day pass to the resort, lunch, snacks and the use of their facilities. To get here, drive for one hour to the entrance of the resort in Alaminos, Laguna.

The last stop for the day is the Sulyap Gallery Café and Restaurant located in San Pablo City, 40 minutes away from Hidden Valley Springs. Sulyap promises to take you back in time when houses in the Philippines had Spanish Colonial design and when windows were made of capiz. The owners, being antique collectors, bought houses from different regions in the Philippines and reconstructed it in their property in Laguna piece by piece. The main restaurant, which serves delectable Filipino food, is a house built in 1907 that was bought from Quezon Province. The other ancestral houses, which serve as bed and breakfast, are from Bulacan and Batangas. The gallery is a three-story building rich in history. It used to be Southern Luzon College, and then it was the office of the Bureau of Internal Revenue, and now a museum. The museum is home to the owners' antique collection such as lamps, telephones, cabinets, beds, pots, rocking chairs, and more.
Useful Information: Entrance fee to the museum is free if you will avail of their bed and breakfast. For other visitors, there is a fee of P150. The museum is open from 10:00 am to 8:00 pm.

Spend the night in San Pablo City as you will continue your trip around this area the next day.
Sampaloc Lake - Villa Escudero
Get to know Sampaloc Lake, the largest of the 7 Lakes of San Pablo, this morning. There are a number of restaurants facing the lake where you could enjoy breakfast. Afterward, you can opt to explore the lake and its surroundings by renting a bike for P20 or a pedal boat for P50 per person. There are vendors near the lake who offer these rentals. The road around the lake is a 3.7km 2-lane street where one can easily bike or jog to see local life such as homes, local businesses, fish pens, food stalls and people playing basketball. The lake also offers spectacular views of Mt. Banahaw and Mt. Cristobal.

By 11 am, take a 30-minute drive to Villa Escudero to have lunch at the bottom of an artificial waterfall with your feet soaked in water.
Useful Information: The day tour is from 8:00 am-5:00 pm and costs P950- P1450 depending on the season.Be sure to wear rubber slippers and shorts when you eat at the waterfalls. You may purchase a day tour ticket on their website or upon arrival.

Included in the day pass is a welcome drink, museum tour, carabao cart ride, lunch at the waterfalls and various recreational facilities such as a swimming pool and playground. There is a cultural show from 2:00 pm to 3:15 pm included in the day tour during weekends and holidays. The history of the Philippines through different phases of colonization is represented in the museum through the Escudero's personal collections dating all the way back to the 1500s.

If you are heading back to Manila tonight, you will pass through Santa Rosa, Laguna which has a lot of shopping complexes where you can dine. Find a restaurant at Paseo de Santa Rosa, Nuvali, or restaurants along the highway. However, if you are staying for another night in Laguna, have a romantic dinner in one of San Pablo's garden restaurants.
Laguna, Manila

Food and Drink Tour

Nature Tour

Architecture Tour

Fishing Tour

Culture Tour

Bike Tour

Sightseeing Tour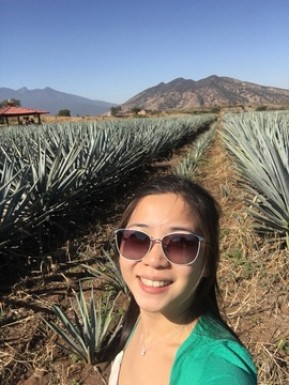 Contributed By : Karen Chua
TourHQ Experiences
This itinerary is contributed by Karen, an experienced traveler. If you request this tour, different guides will give you their versions of this itinerary. Be sure to confirm with them on what's included before booking.