Tokyo Teasers For First Timers
Tokyo

Mountaineering Tour

Nature Tour

Shopping Tour

History Tour

Sightseeing Tour

Walking Tour
As both the capital of Japan, and one of the largest metropolitan areas in the world, Tokyo has a rightful place among the world's greatest cities. While there are ample opportunities for anyone coming to either work or play, the following is an itinerary that will provide you with the essence of this major metropolis as well as some of the stunning landscape that surrounds it.
Arrive in Tokyo and Start Shopping
Most international flights arrive at Tokyo's Narita Airport located well outside of town. There are a host of train, bus, and airport transfer options to get you into town, but in general, you should count on about an hour's time to make the connection.

Once you've checked into your hotel and gotten a little rest, it's time to set out into Tokyo's many neighborhoods for some high energy, neon-lit shopping opportunities. Take the fast (and crowded) subway to the Akihibara District if you're looking for the latest in electronics, or make your way to the Ginza District to walk the streets of one the most valuable (and congested) pieces of real estate in the world.

There will be shops and malls galore, and when the sun goes down, head over to the happening Roppongi District. Here you will have the chance to mingle with the young and beautiful for a night of partying, or stuff yourself with a wealth of dining options. It's your choice!
Imperial Palace and Ueno Park
While Tokyo is world famous for its modernity, a visit here would be incomplete without peeking into its past. Enable yourself with a tour guide today to treat yourself to some of its history and culture.

On days that aren't Monday or Friday, stroll through the pleasant grounds of the Imperial Palace East Garden located in the Marunouchi District for a sampling of Japanese tradition.

Then head over to Ueno Park and the National Museum. In addition to housing a zoo, aquarium and other attractions, the museum showcases various artifacts from Japan's rich cultural heritage, and will provide greater insight on the people and their history.

And if you've found that all this culture has worked up an appetite, the narrow lanes of Ueno are also a great place for some authentic food. All in all this area of town will be worth a full day's exploration.
Besides being traditionally held as sacred, the imposing twelve thousand-foot cone of Mount Fuji is also arguably Japan's most iconic symbol. Over a million people climb this dormant volcano each year, though this is only possible in July or August and requires an overnight stay on the mountain. Millions more take a bus or train out from the city center to one of the small towns clustered around its base for incredible views and a breath of fresh air.

A pleasant day-trip is to take a bus from the Shinjuku Station to the tiny hamlet of Lake Kawaguchi (Kawaguchi-Ko) where you can ride a cable car to an observation point with panoramic views of the mountain and its surrounding area. A trip out here will also bring you into contact with Japan's rural traditions and iconic landscape that has inspired artists for generations.

And if the views haven't been thrilling enough for you, there's always the Fuji-Q Amusement Park, nestled at the base of the mountain with enormous roller coasters and other pace-quickening attractions.

Three days is far too short a time to see all that Tokyo has to offer. But if time is limited, experience the essence of this modern megalopolis and cultural beacon in the Land of the Rising Sun by following the itinerary listed above.
Tokyo

Mountaineering Tour

Nature Tour

Shopping Tour

History Tour

Sightseeing Tour

Walking Tour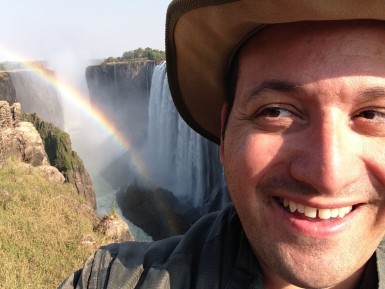 Contributed By : Ben Pastore
TourHQ Experiences
This itinerary is contributed by Ben, an experienced traveler. If you request this tour, different guides will give you their versions of this itinerary. Be sure to confirm with them on what's included before booking.