A Tale Of Two Fantastic Scandinavian Cities..
Copenhagen, Stockholm

Shopping Tour

Museum Tour

Sightseeing Tour
Each of the Scandinavian cities, Copenhagen and Stockholm is stunning with its own personality and attractions. In Copenhagen, you will spend 3 days walking down the longest shopping street, around a cheerful harbor, and through exceptional neighborhoods within the city, as well as make a trip to a famous castle in a nearby town. The remaining 2 days will be spent in Stockholm.
Spend your first day getting acquainted with the atmosphere of Copenhagen's neighborhoods; each of these burros has a distinctive flair. Begin by walking through Nørrebro, a local youthful neighborhood dotted with interesting shops and people, and then make your way to Vesterbro, the neighborhood bordering old town that is located more in the center. Strolls down Værnedamsvej reveal an iconic Copenhagen street with beautiful window displays, while Vesterbrogade is great for people watching and shopping. End your walk at Carlsberg Brewery, a must-do tour when in Copenhagen!

The Tivoli amusement park isn't far away, and it's a nice way to feel like a kid again for a few hours in the afternoon.

Spend the evening in the Meatpacking District, an area crowded with trendy restaurants and bars.
Use day two to tour the most famous attractions of the city. These will typically include:
Nyhavn Harbor, where you will find brightly colored buildings, historical boats docked in the water, and tourist shops everywhere.

The Mermaid statue, the most famous landmark of Copenhagen

Amalienborg, a beautiful square where the homes of the royal family surrounding the center monument.

The Rosenborg Castle, a renaissance masterpiece has a beautiful interior and a gorgeous outdoor garden. Do note, however, it is closed on Mondays.

The Round Tower will afford you a picture-perfect view of the city at a low cost.

National Museum, also closed on Monday, will be the icing on the cake of a beautiful day of sightseeing.
You will notice that your tour guide will show you around these attractions in the order mentioned above, since this is the most efficient way to see each of these sites. There is enough time to see everything in a day, but you will want to have reservations done for the Round Tower.
On your third and final day in Copenhagen, take the train to Hillerød, Denmark, where you will visit another stunning museum and castle called Fredriksborg. This special castle also doubles up as the National Museum of History, and showcases beautiful artifacts, works of art, and pieces of history. Each room is dedicated to an important era in Denmark's history. The cathedral in the castle is an incredible attraction on its own.

As this should only take a half-day, use the remaining hours to see Freetown Christiana once you have returned to the city. This abandoned military base is now a fantastic example of what can happen without government interference.
You have two days in Stockholm to visit three famous islands, Gamla Stan, Södermalm, and Dajurgården. Use the first day to see the adorable old town of Gamla Stan. This island is covered in quaint shops and restaurants and it houses the Royal Palace and Nobel Museum. Exploring this area should take half of the day. Make sure to try the traditional Swedish cuisine of meatballs and mashed potatoes.

Use the second half of the day to take a ferry ride to Dajurgården where you will see the unique Vasa Viking Museum, and stroll through the picturesque Galärpark located on the waterfront. The museum is incredible because of the ancient ship inside as well as the ones docked in the harbor just outside, and the park is a must because you will find sunny Swedish homes within its borders, each with blooming gardens surrounding them.
On the second day, spend your time exploring the island of Södermalm; the true Stockholm. It offers local life, authenticity, and diverseness in cuisine, architecture, and culture. Named by some magazines as one of the hippest neighborhoods in the world. Södermalm is a unique place where you can spend an entire day roaming the streets, sauntering in and out of antique shops, and inspecting up-and-coming art galleries. The people here are open and welcoming, and the type that will strike up a conversation with you out of nowhere.

Make sure, during your time in Södermalm, to walk down Hornsgatan and Söderledstunneln, Nytorget, and finally, Svartensgatan. You will have a different experience from each of these streets. On Hornsgatan, you will find a multitude of hipster stores, upscale vintage, and plenty of places to have a brew. Söderledstunneln is perfect for shopping the stores you know, and being around the crowds. A quieter, local street, Nytorget, is a must see for the cute park, bright buildings, and coffee shops. Finish the street tour by taking a journey back in time as you walk through Svartengatan. This is where you will see Stockholm as it used to be back in time, wooden buildings, cobbled streets, and all.
Here, you will enjoy time in warm, inviting cafés sipping lattes, appreciate the waterfront views at a famous park, and revisit
Viking history in a famous ship museum.
Copenhagen, Stockholm

Shopping Tour

Museum Tour

Sightseeing Tour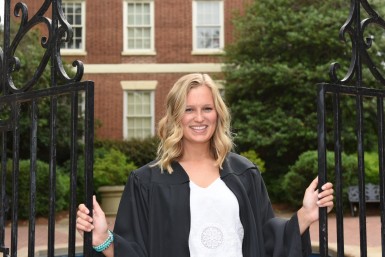 Contributed By : Kait Walker
TourHQ Experiences
This itinerary is contributed by Kait, an experienced traveler. If you request this tour, different guides will give you their versions of this itinerary. Be sure to confirm with them on what's included before booking.