A City That Embraces The Novel And The Scandalous-Amsterdam!
Amsterdam

Architecture Tour

Museum Tour

Sightseeing Tour
Holland's capital is a beautiful city. There are hundreds of streets lined with romantic canals and people biking through the parks. Many stroll down the streets, snacking from famous French-fry filled cones, and on any day, there are tourists and locals alike, visiting its impressive museums or relaxing in the famous squares. This is a city with it's own customs and cultures but, at the same time, wholly open to foreigners who come and enjoy a place unlike any other in the world.
Morning
Begin the day in the center of the city with a tour of the 9 straatjes, a group of Amsterdam's most picturesque streets. You will get a real feel for the brick architecture, waterways, and quaint cafés where you can stop in to have a coffee.

From here, your tour guide will take you down a short walk to the RoyalPalace, an intricately decorated residence built in the mid 1600s.

Once you are done with your tour, make your way to the celebrated shopping street, Kalverstraat for a quick bit of window-shopping in an area bustling with people.

For a historical remembrance of WWII and the story of Anne Frank, visit her old home turned museum. As it's quite a walk, use this time to take a tram, a prefect way to see the city when you only have a day. Arrive with a reservation, having already bought tickets online or the queue can get quite lengthy depending on the hour.
Afternoon
Have lunch in the area and then it's time for your Museum tours.

Head first to the Heineken museum to sample and learn about the famous Netherlander beer. This tour has fun, interactive places to take pictures, play games, and a bar at the end where you can have a couple of drinks.

After this slightly cheesy, nevertheless entertaining event, immerse yourself in some culture at the beautiful RIJKs museum. Just outside, you will find the iconic IAMSTERDAM sign. Head inside, and spend the rest of your afternoon soaking in the stunning art, courtesy your tour guide. Each floor level represents art from a different time, and there is always an interesting exhibition going on as well.
Evening
Finish off the evening with dinner and a movie at the classically 1920s Tuschinski Theatre.

By the time the film is over, the red-light district will be in full swing with ladies of the night tapping on glass doors inviting you into their rooms. To many tourists, this is what Amsterdam is known for, so if you feel up for it after your movie, check out this scene.

Stop at a coffee shop, where it's perfectly legal to have a joint. Then enjoy your night. You should have no problem sleeping after the marijuana nightcap!
There is another side to Amsterdam that many people are curious to explore as well. It's well known that when here, it's lawful to use marijuana and eat mushrooms, most commonly in the legendary red light district. A large part of experiencing Amsterdam is indulging in this legally allowed choice, but of course, it is always a choice. There is plenty to see here, regardless.
Amsterdam

Architecture Tour

Museum Tour

Sightseeing Tour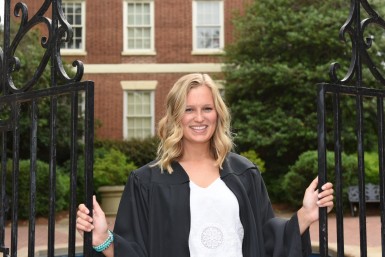 Contributed By : Kait Walker
TourHQ Experiences
This itinerary is contributed by Kait, an experienced traveler. If you request this tour, different guides will give you their versions of this itinerary. Be sure to confirm with them on what's included before booking.