A Comprehensive Tour Of Mexico City
Mexico City

Religious Tour

Architecture Tour

Culture Tour

History Tour

Museum Tour

Sightseeing Tour

Walking Tour
See the best of one of the largest cities in the world, Mexico City. This comprehensive tour will introduce you to the contrasts that make up this metropolis; you can choose to have a scrumptious street side lunch or an intimate fine dining experience, take a stroll in cobblestoned streets or in between skyscrapers, and appreciate art in one of their many world-class museums or on the walls of its colourful neighbourhoods.
Spend your first day learning Mexico's past in Centro Historico.
Start your trip at Zocalo to grasp the details of the colonial architectural surrounding you. Wander through any of the streets adjacent to Zocalo to find a nice spot for breakfast.

An eye-catching symbol of Mexico City located in Zocalo is the Metropolitan Cathedral, the largest cathedral in the Americas, which can be visited from 8am-8pm. Be mesmerized by the intricate design of the altar, and then take a tour to the bell towers for the most beautiful view of Palacio Nacional and Zocalo. You can also choose to do the Bell Tower tour at 5:20pm to have an opportunity to watch the military march as they take down the large flag of Mexico at 6pm.
Useful information to know: The tour to the bell towers cost 20 pesos, and run every 40 minutes from 10:40am to 6:00pm.

Another structure worth visiting beside Zocalo is the National Palace, open from 9am-5pm everyday except Monday. Spend a couple of hours here by visiting the interior courtyard, Diego Rivera murals on the second floor, and exhibitions. Here, an expert tour guide is a must to explain the history of the building, murals, and indigenous culture.
Useful information to know: Admission is free although make sure to bring an ID as you will be required to leave one at the entrance.

Two buildings away from the National Palace is one of the main temples of the Aztecs, the Templo Mayor, where you can enter the seven phases of the temple. The on-site museum showcases several artifacts and a model of Tenochtitlan.
Useful information to know: The temple is open from 9am-5pm from Tuesday to Sunday, with an entrance fee of 70 pesos,

A 15-minute walk from Templo Mayor will take you to Palacio de Bellas Artes, one of the most important cultural centers in Mexico. Have lunch at one of the many restaurants you will pass through on the way. The top floors will impress you with murals depicting Mexico's history, while the fourth-floor features exhibits. Check with your tour guide in advance to arrange a symphony performance, Opera or Ballet Folkrico de Mexico, if available during your travel dates.
Useful information to know: Palacio de Bellas Artes is open every except Monday from 10am-6pm with an admission fee of 60 pesos.

For an afternoon snack, take a 6-minute walk from Palacio de Bellas Artes to El Moro, one of the famous churrerias in Mexico City. A churro accompanied with one of their many hot chocolates gives a fantastic sugar rush.

At night, return to Zocalo and grab dinner or a drink at one of the rooftop bars. If you are lucky enough to be here during Christmas season, you will be able to enjoy a display of beautiful Christmas lights and watch people as they go ice-skating.
Chapultepec Park - Museo Tamayo
This morning will be about Chapultepec Park, the largest park in the city, and the structures within its grounds.
Begin your day at the National Museum of Anthropology, the largest and most visited museum in Mexico. If you love learning about Mexico's history, old civilizations, culture, and artifacts, you could easily spend 4 hours here.
Useful information to know: The museum is open every day except Mondays from 9am to 7pm, with an entry fee of 70 pesos.

If you decide to spend less time in the National Museum of Anthropology, head to the Museo Tamayo just next door. Museo Tamayo is a smaller museum full of contemporary art and architecture. You can spend as short as 30 minutes if you just want a glimpse or 2 hours for an in-depth experience.
Useful information to know: This museum is open everyday except Mondays from 10am to 6pm, with an admission fee of 21 pesos.

Have lunch in a beautiful park by buying from street vendors on Bosque de Chapultepec or the streets leading up to it.

Next stop is Chapultepec Zoo where you could see pandas, a butterfly house, lions and more.
Useful information to know: They are open every day except Mondays, 9:30am- 4:30pm; admission is free.

Last stop within the grounds of Chapultepec Park is the Castillo de Chapultepec, home to the National History Museum. This used to be a place of residence for Mexico's Presidents until it was converted into a museum in 1939. You will be able to see exhibits from the Spanish Colonial period up to the Mexican Revolution. It is on the top of Chapultepec Hill so get ready for a steep walk up. If the walk is too difficult, you can opt to take a train-like vehicle going up which runs every 15 minutes.
Useful information to know: The Castillo de Chapultepec is open everyday except Mondays, 9am-5pm, with an admission fee of 51 pesos.

Before dusk, immerse yourself in nature by renting a paddleboat on the lake in Chapultepec or stroll through the park and see the photo exhibits on the streets or watch squirrels climb down the trees.

An easy 20-minute walk from Chapultepec Castle is the Angel of Independence in Paseo de la Reforma. It commemorates the independence of Mexico, on an important symbol of Mexico that you should not miss.

Once you have bid adieu to your tour guide, have dinner in an upscale neighbourhood in Mexico City, Polanco. Several restaurants are side by side in Polanco's streets providing goers with a variety of cuisines including the famous Pujol and Quintonil.
Casa Azul - Plaza Hidalgo - Bombilla Garden
Today, get to know the neighborhoods of Coyoacan and San Angel.
Begin at the Frida Kahlo Museum, also known as Casa Azul. Get an in-depth insight of Frida Kahlo's life through her art collection, the design of her house, clothes, and garden.
Useful information to know: Buy tickets online in advance to save yourself from a long waiting line. It is open everyday except Mondays, 10am- 5:30pm on Thursday-Sunday and Tuesday, and 11am-5:30pm on Wednesday. Admission fee is 200 pesos on weekdays and 220 pesos on weekends.

Take a 10-minute walk to Plaza Hidalgo where you will see an ornate bandstand and Parroquia San Juan Bautista beside it. Enter the church to see emblematic paintings and spectacular architecture.

In front of the church is Jardin Centenario, a quaint garden when locals come to eat and relax. Choose a restaurant in Jardin Centenario for lunch to have great food and ambiance. You can also visit here at night to taste street food vendors all lined up.

Walk on Av. Sosa for 10-minutes to visit Jesus Reyes Heroles Cultural Center. They provide art, culture, leisurely activities or simply in the garden for a cup of coffee in the heart of Coyoacan. They are open everyday from 8am-8pm.

A 25-minute walk or 10-minute cab ride would take you to Bombilla Garden. Admire the beautiful garden and its fountain while watching locals walk their dogs, go skateboarding or jogging.

The last museum for the day is the Museum of El Carmen, just a 10-minute walk from Bombilla Garden. This is a former monastery that highlights a beautiful altar on its first floor. They are open everyday at 10am-5pm.

Cross the busy street of Revolucion to visit art galleries surrounding Plaza San Jacinto before having dinner at one of the restaurants facing the plaza. On Saturdays, there is a Saturday Bazaar that fills the pathways of the plaza with art, accessories and food vendors.
Pyramid of the Moon - Parque Mexico
Visit a massive archaeological complex 1.5 hours away by car from Mexico City. The Pyramid of the Sun in Teotihuacan is one of the best pyramids in Mexico that visitors can climb. Enter through Gate 2, the closest gate to the Pyramid of the Sun, so that you can save energy.

If you can handle more walking and climbing, you can also climb the Pyramid of the Moon at the north end of the complex. Your Mexico City tour guide will keep you busy either way, telling you all about the mystery and history of Teotihuacan.
Useful information to know: Bring a cap and water, as the sun can get harsh. You can get a tour that will that you there with a private vehicle. It is open from 9am-5pm everyday except Mondays. Tickets can be bought at the gates for 70 pesos.

Arrange with your guide to make an advance reservation for lunch at La Gruta. Experience dining in a cave with hundreds of candles at the far end of the restaurant. There will be Mexican performances from time to time at the center of the restaurant. This is only a 10-minute drive from the Teotihuacan and a block away from Gate 5.

Before dinner, have a peaceful walk at Parque Mexico in Colonia Hipodormo, Condesa. It's a tree-lined park where one can hear locals playing saxophone or guitar at night and go dog watching. The park is located in the heart of Condesa so once you're done exploring the park, choose a restaurant beside the park for dinner.
Mexico City

Religious Tour

Architecture Tour

Culture Tour

History Tour

Museum Tour

Sightseeing Tour

Walking Tour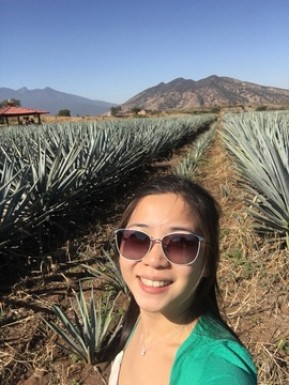 Contributed By : Karen Chua
TourHQ Experiences
This itinerary is contributed by Karen, an experienced traveler. If you request this tour, different guides will give you their versions of this itinerary. Be sure to confirm with them on what's included before booking.