2 Idyllic Days In Batanes, Philippines
Batanes

Nature Tour

Sun and Sand Tour

Sightseeing Tour
On the northern tip of the Philippines is Batanes, a group of 10 islands that is closer to Taiwan than it is to Luzon. Rough seas may surround it, but these islands are gifted with an effortless beauty which is taken care of by the Ivatans (a Filipino ethnolinguistic group peculiar to Batanes)
West Philippine Sea - Tayid Lighthouse - Racuh a Payaman
Hire a van with a tour guide and spend the day getting to know the main island of Batanes, Batan. Start at 8 am at the Ruins of Songsong to learn about how stone houses were built with limestone and corals to withstand typhoons. This town has roofless abandoned houses because it was hit by a tidal wave in 1954.

Next stop is Honesty Coffee Shop which is known for its unmanned store. More than a coffee shop, it represents how safe it is in Batanes. There is a box where you can drop your payment if you want to buy a snack.

30 minutes from Honesty Café is Fundacion Pacita, a boutique hotel set on top of a hill with views of the Pacific Ocean, the West Philippine Sea, and the iconic mountains of Batanes. It was once the home of an internationally acclaimed Filipino artist, Pacita Abad. The lodge is filled with her paintings and colorful landscaped gardens. From the lodge, walk on steep hills towards Tukon Chapel. The Abad family made the chapel for the locals of Tukon. It is built traditionally similar to Ivatan houses. A few steps away from Tukon Chapel is the PAGASA Radar Station, offering spectacular views of Batan. Have lunch at Fundacion Pacita's farm to table restaurant, Café de Tukon, by 11 am.

After lunch, take a 13-minute drive to the Tayid Lighthouse. It is located in the rolling hills of Mahatao, overlooking the Pacific Ocean. You may opt to take a challenging bike ride from Imnajbu Junction. You will have to climb a long and steep road, and then bike through hilly mountains to reach the lighthouse.

Afterward, head to Racuh a Payaman. It is also known as Marlboro Country because it is reminiscent of the old Marlboro ads. These rolling hills are a great spot to sit back and relax as you take in the views of Diura Beach, Tayid Lighthouse and Mt. Iraya.

Continue your journey to Valugan Boulder Beach, 30 minutes away from Marlboro Country. Legend has it that Mt. Iraya erupted in 400 A.D. and spewed rocks in Northern Batan. Today, boulders fill the coast of Valugan Beach. Watch the waves from the Pacific Ocean hit the cliffs and rocks.

Take a quick stop at the Dipnaysupuan Japanese Tunnel. The Japanese used this tunnel during World War II as a secret passage and lookout post to prepare for incoming U.S. aircraft. It is safe to walk inside but bring flashlights.

Your last stop is Basco Lighthouse, a breathtaking spot to catch the sunset. Have a 360-degree view of Basco and the West Philippine Sea from the viewing deck. Make dinner reservations for Bunker's Café, right beside Basco Lighthouse. At night, bring out your jacket and go stargazing.
Ivana Port - Sabtang Island - Batan Island
Head over to Ivana Port by 6:30 am to take a faluwa (a type of boat in Batanes) to Sabtang Island. After 30 minutes, you will arrive at San Vicente Port and ride a van taking you to Savidug Village. Walk around the village to see stone houses of the Ivatans with cogon roofs.

Next stop is the Chamantad Cove and Tinyan Viewpoint, the highest point in Sabtang. Buy refreshments like sugar cane and fresh coconut juice as you walk on the rolling hills going towards the cliffs.

At the southern end of Sabtang Island is Chavayan Village. Home to the Sabtang Weavers Association, you can try a traditional headdress made of palm leaves called vakul. Witness local life in this small village hugged by tall mountains.

Have lunch at Morong Beach. Walk on its white sand beach to visit the Mayahaw Arch and Nakabuang Cave.

Before returning to Batan Island at 3 pm, visit the Sabtang Lighthouse. Perched on a cliff facing the sea, this is the iconic structure that greets you as you arrive the island.

Once you arrive back to Batan, spend the rest of your day getting to know the Basco town proper by walking through its narrow streets.
Batan, Sabtang, and Itbayat are 3 of the 10 islands that are permanently inhabited. Being a remote island means shipping products, including gasoline, would cost more than it does to other islands of the Philippines. The cost of goods and airfare will be higher, but it is worth every cent. Keep in mind to bring cash as most establishments do not accept credit cards. Also, have a flexible schedule before and after your trip to Batanes because flights sometimes get cancelled due to bad weather.

Follow this 2-day itinerary to make the most of your trip to Batanes. You will see rolling hills, turquoise seas, pebbled beaches, stone houses, and rugged cliffs.
Batanes

Nature Tour

Sun and Sand Tour

Sightseeing Tour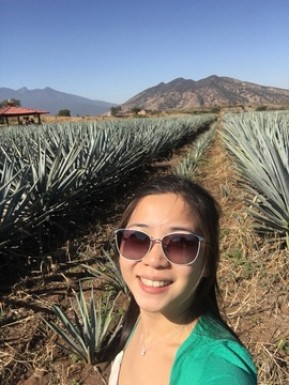 Contributed By : Karen Chua
TourHQ Experiences
This itinerary is contributed by Karen, an experienced traveler. If you request this tour, different guides will give you their versions of this itinerary. Be sure to confirm with them on what's included before booking.