3 Days Nature tour itinerary for Tambopata National Reserve & Cusco: See Exotic And Endemic Flora & Fauna!
Tambopata National Reserve, Cusco

Nature Tour

Kayaking Tour

Wildlife Tour
Stay at Inotawa Amazon House with private room and complete meals during this tour. Also do boat rides on Lake Lagartococha, kayaking at River Tower, watch sunsets from the Bahuaja Lookout ravine and try out night boating excursions for nocturnal wildlife viewing.

Get picked from the airport, and then do the transfer by land and river to Inotawa.

Go by land to the native community of Infierno; During the trip, we will see aguajales, gorges, traditional papaya and citrus crops, pastures for livestock, among others.

Once there, board a boat in the harbor area and start our journey of one hour and 15 minutes along the Tambopata River.

Enter the buffer zone of the Tambopata National Reserve in the Bahuaja-Sonene National Park. During the trip, view riparian flora, made up of reedbeds, cecropias and ficus, and also the fauna, including birds that live near the rivers, such as orioles and impressive hanging nests, herons, or macaws and toucans that can be appreciated as they are crossing the sky amongst others. Occasionally, one can also see capibara mammals or reptiles resting on the river banks, and even white alligators and turtles.

On the way, share lunch, consisting of vegetarian fried rice wrapped in leaf bijao, accompanied by fruit, crackers and a bottle of water.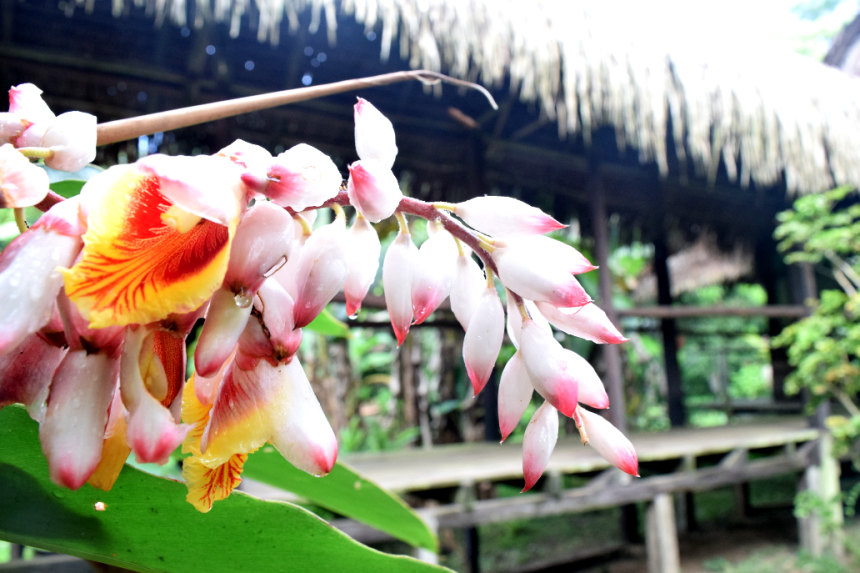 Check-in at the Private Conservation Area (ACP) Inotawa for our lodging at the Amazon House.

Upon arrival, be greeted by the manager Inotawa and our guide will give us the directions to enjoy our stay in the best way possible. We will show you the common areas of the lodge and your rooms. Then, there will be time to rest in the rooms, freshen up at the cafeteria or bar and wander around our facilities. Night Walks by the ACP is also possible.

Towards the end of the afternoon, we will depart with our guide to hike the trails of the ACP to observe the nocturnal and crepuscular wildlife that inhabits in this place. This is a good time to watch it, as diurnal animals go back to their lairs, when night dawns over the collpas and feeders. Species such as trogones, partridges and turkeys can be seen and also trees such as shihuahuacos, kapok, Almendrillos etc. At dusk, insects and arthropods will start their routine. This includes the tarantulas, stick insects and grasshoppers, various species of frogs etc. in what will become a true tropical concert.

At7:30 pm, enjoy dinner and do preparation for the next day.

After dinner, our guide will give us a descriptive talk about various activities of the program. Those who want to have a drink can go up to the bar.
5:00 am- Snacks (coffee, tea, fruits, cookies).

5: 15 am - Start the hike to Lake Lagartococha. This lake is one of the most remote and lonely areas of the Tambopata National Reserve. For 3 hours, we will walk through a flood able surrounding ecosystem lakes where mammals feed on the collpas. Then, continue for 20 minutes till lake Lagartococha where we will embark on a boat ride to explore this pristine water mirror. With 500 meters long and 30 meters wide, Lagartococha is part of the lake system of River the Tower, which are also part of Seca Cocha lakes, Cocha Montes and Patococha lake. These, however, only have waters in rainy weather. Lagartococha, maintains a permanent water level that can be navigated at any time of year. To navigate, one will be completely surrounded by the forest in the presence of birds such as shanshos, needle ducks, cormorants, kingfishers and roseate spoonbills. In addition, some of the large mammals of the Peruvian Amazon can also be seen in this place: tapir, the giant river otter and the black caiman. The capybara, a big rodent can also be seen around.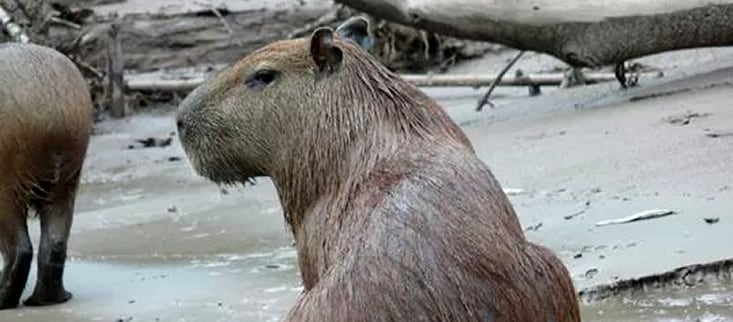 8:30 a.m. - Take a short break to enjoy breakfast consisting of 2 sandwiches, 1 fruit, 1 pancake, granola, ½ liter of water.

10:30 am - Go kayaking in River Tower. Begin with a 10-minute walk up the river La Torre, deep in the Bauaja Sonene National Park. Here, we will await for the kayaks to come down for 1 hour and enjoy the absolute calm. Onlyyou and the sounds of nature and the murmur of water to the rhythm of your paddle. The guide will give us the instructions on how to use the equipment (helmet, vest,boots, paddles and kayak) and also technical description about the river. These instructions should be followed carefully. We willhave two stops (Shajaoo beach and the Amtuset ravine) along the route, before reaching the Tambopata River. One can see how the water mixes their colors. Once inside the Tambopata, we will move closer to the shore, looking for wildlife such as alligators, capybaras and turtles, paddleing up all the way to Inotawa where we can freshen up at the bar with a cold drink.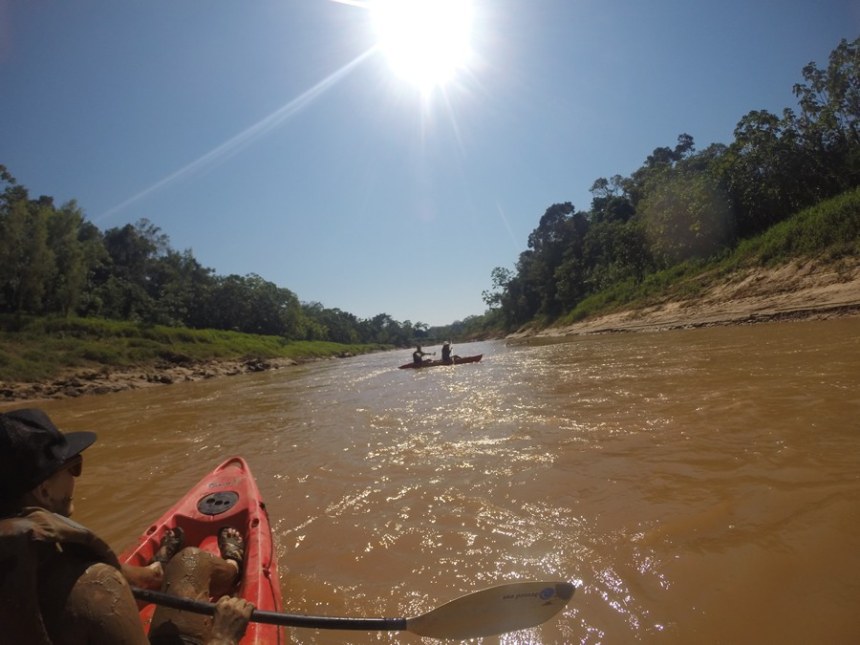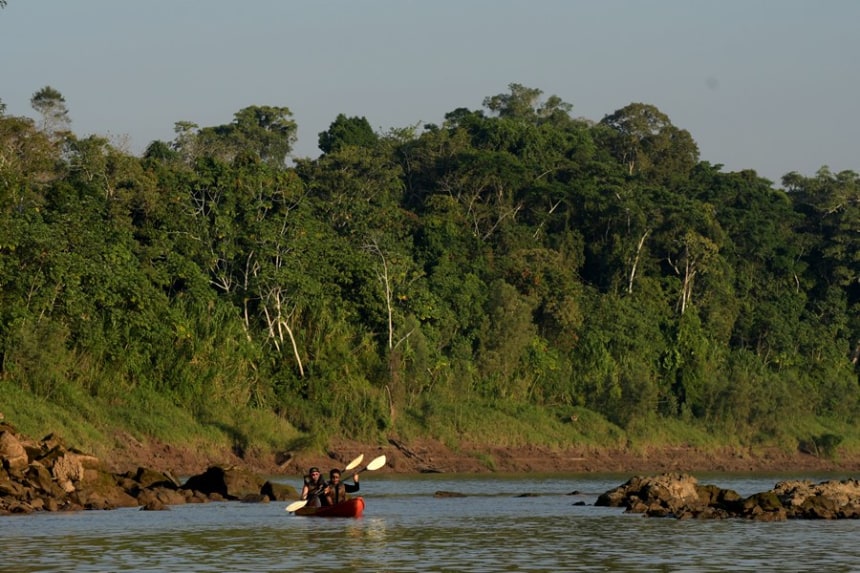 1:00 pm -Lunch will include delicious Peruvian food buffet with local ingredients.

4:30 pm- Mirador Bahuaja. After a 30 minute walk, opposite Inotawa, there will be a ravine of red clay, approximately 50 meters high. On the way, we can observe different forest species such as chestnut, the screw and the syrinx. After reaching the edge of the cliff, we can observe the rivers from another perspective. This viewpoint has large roofed seats that will allow you to relax and watch the sunset over the Tambopata River in all its glory. Here we will have a beautiful jungle sun setting experience.
6:30 pm - Night boat ride and wildlife spotting time. At dusk, we will leave by boat up the Tambopata River to enjoy the sounds of the jungle invading night. In addition, we will also see the constellations of the South as Scorpio, Sagittarius, the Southern Cross etc. You can also spot them using the boat reflector. It is common to find caimans, capybaras or chotacabras on the banks of the meandering river.

7:30 pm - Dinner time and bar.

8:30 pm - Time for screening of video camera traps and presentation of conservation projects. Thanks to your visit, Inotawa can develop various conservation projects. Amongst them, monitoring wildlife with camera traps is quite common. It directly helps observe the state of our protected areas, since the sighting of large mammals serves as an indicator of a healthy ecosystem. We will project the best images captured by camerasand identify the animals, learning about their behavior patterns. In addition, other Inotawa conservation projects will also be presented, so that we know it's importance and scope and the different ways to help.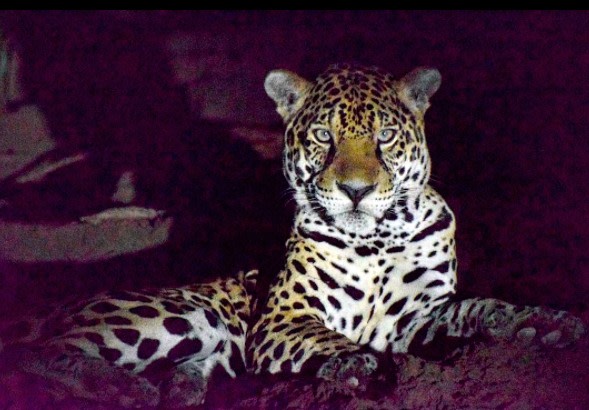 After breakfast, it's time for return. After an early breakfast, we will return to the INOTAWA office at Puerto Maldonado with your guide who will help you with your flight back to Lima or Cusco.

If there's enough time between your plane and arriving to town you can ask your guide for a city tour. Add on's are available at the time of reservation.

You can also check our conservation projects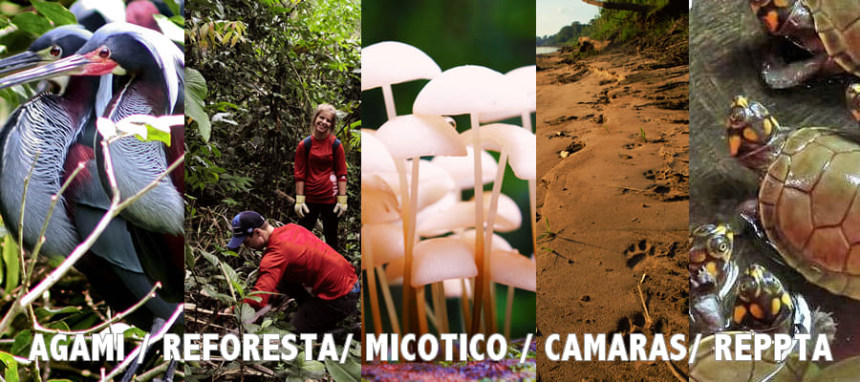 384 USD Per Adult (* per room sharing)
Includes pick up and drop off from the Puerto Maldonados airport.

All transportation by land or rivers.

All 3 meals per day at Inotawa.

A bilingual local professional guide.

A private room with private toilet.
What you drink at the bar.

Your third days lunch before the airport ( we will take you to the city before midday).

No electricity in rooms.

WIFI only available at the bar on dry weather.

Solar lamps on request.
All expeditions need to be booked at least with a month's advance notice and confirm it at the admin office of Inotawa.

Expedition subject to availability
https://youtu.be/krcgk3RZpoI
INOTAWA EXPEDITIONS
TAMBOPATA PERU


Tambopata National Reserve, Cusco

Nature Tour

Kayaking Tour

Wildlife Tour
Contributed By
Departures
This tour is offered throughout the year.
Other Tours by this guide
From USD

1457

6 Days

Spend your days in the jungle of Tambopata and do one night camping in the Malinowski reservation area for views ...