17 Days Culture tour itinerary for sri-lanka: Trek To Srilanka's Wonders And Take In Scenic Views
Kandy, Knuckles Mountain Range, Sigiriya, Ella, Nuwara Eliya, Horton Plains National Park, Sinharaja Forest Reserve, Dambulla

Nature Tour

Culture Tour

Camping Tour
Gain a remarkable experience of Heritage, Culture, Nature, mountain, Wildlife, and Beach in Sri Lanka. Hike to mountains and temples with your Srilanka tour guide. Also, visit Dambulla cave temple, Heeloya Village, Mahiyangana and botanical garden in Peradeniya.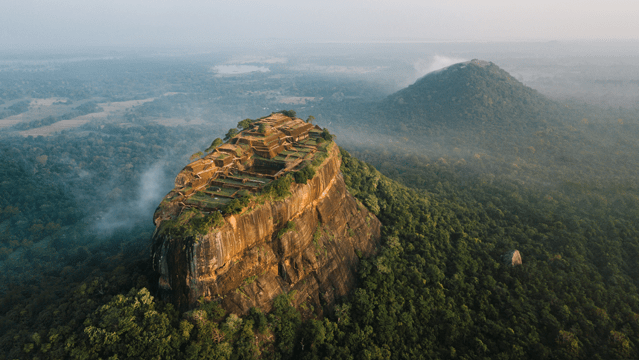 In the morning, arrive at Bandaranaike International Airport or your hotel, meet your Srilanka guide and pick up for Sigiriya.

In the evening, enjoy National park safari. If you are lucky, you can see wild elephants, wild boar, crocodile, and many other mammals, reptiles, amphibians.

Finish this safari and check in to the hotel at Sigiriya.

Get ready for the exciting day! After Breakfast, pick up to climb Sigiriya rock fortress. It was referred by locals as eight worlds wonder and Sigiriya is the UNESCO world heritage cultural site.

Transfer to knuckles. On the way, you can visit the Dambulla cave temple. This cave temple is one of the UNESCO world heritage cultural sites. You can see the amazing five separate caves contain about 150 absolutely stunning Buddha statues and paintings, some of Sri Lanka's most important and evocative religious art.

Also, visit the spice gardens.

Evening check in to Knuckles camping site.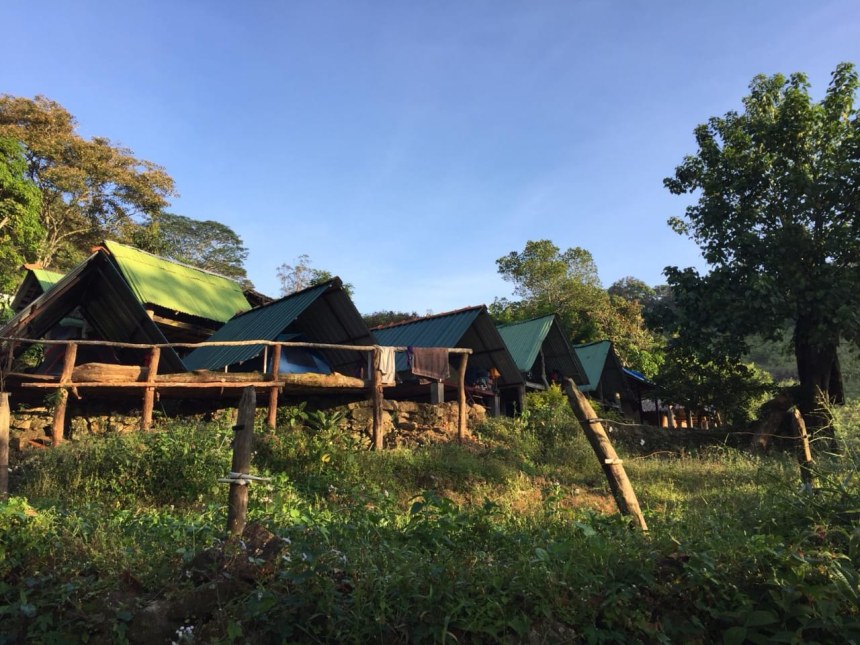 After breakfast, pick up to the Knuckles Mountain range.

On the way, you can enjoy traditional authentic Village lunch at Heeloya Village of Knuckles foothill and walk around the Village through the terrace rice field. After this walk, visit the beautiful waterfall and swim freely.

In the evening, drive to Knuckles Campsite by jeep and check-in at the campsite.

During the night-time, relax in the Knuckles camping site.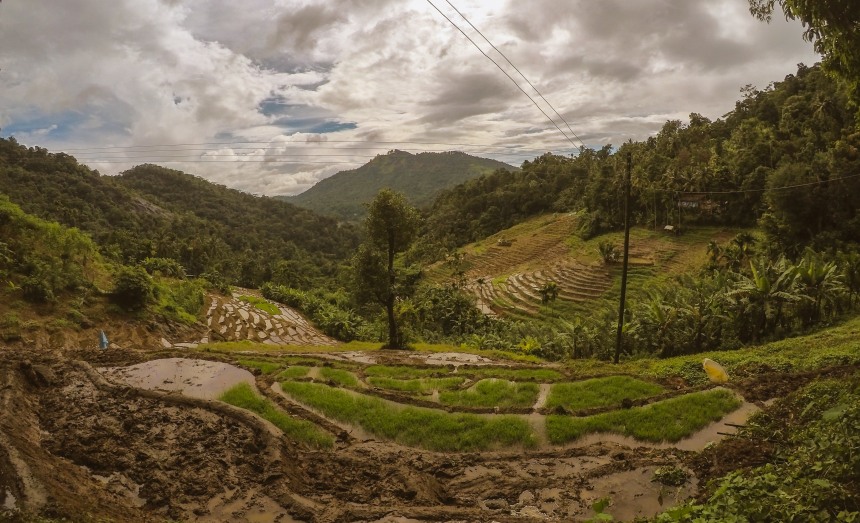 Start this adventure day with delicious breakfast at the campsite.

After breakfast, start trekking on a Knuckles mountain range. Find Sri Lanka's endemic flora and fauna in these forests. Knuckles Conservation Forest was included in UNESCO natural world heritage list as part of Central Highlands of Sri Lanka.

Walk through the cloud forest, visit waterfalls and if you like, you can go swimming and visit tea plantations. This trekking will be paid off by clean water -lots of fun and beautiful pictures to take. Have your picnic lunch during the trekking.

Return to the camping site.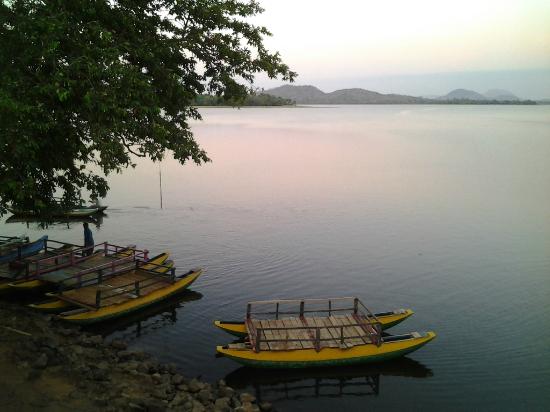 After breakfast at the camping site, transfer to the Mahiyangana. On the way, you can engage in waterfall trekking.

Check in to the Sorabora lake camping site.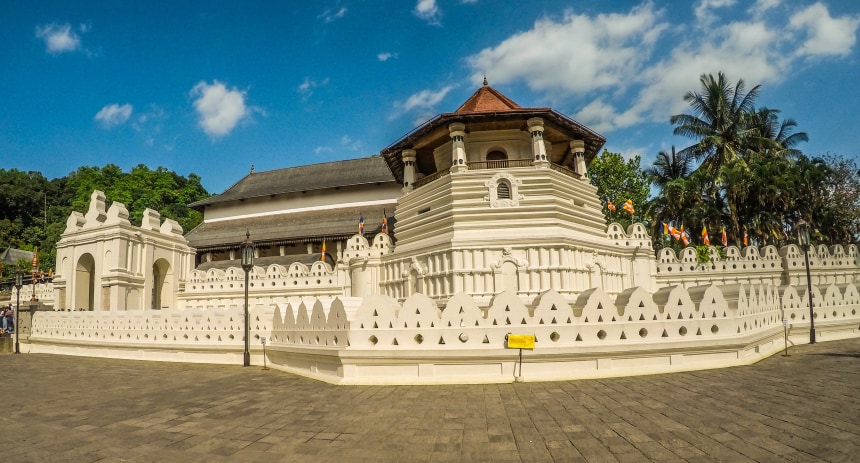 On this day after breakfast, visit to see Bushman in Sri Lanka. You will learn how to appreciate the simpler things of life for sure! The lives of the locals are wonderfully intertwined with nature. They have mastered the art of creating a life without creating chaos in nature.

After this, you will transfer to Kandy.

[Optional] Evening, you can take part to watch a cultural show. It consists of a blend of traditional Sri Lankan dances.

[Optional] Finally, you can visit the golden-roofed Temple of the Sacred Tooth, that houses Sri Lanka's most important Buddhist relic – a tooth of the Buddha, in Kandy. "Please don't miss offering fresh flowers to the Lord Buddha".

Check in to the hotel at Kandy.
After breakfast, transfer to Dalhousie. [Optional] On the way, you can experience White Water Rafting in the picturesque Kelani River. The distance covered is around 5 KMs. The river and its surroundings will make you feel enchanted, with a memorable experience during your White Water Rafting Tour in Kitulagala.

[Optional] You can visit the royal botanical garden in Peradeniya. It is the largest botanical garden in Sri Lanka. The gardens showcase all of Sri Lanka's flora and representative species from around the tropical world.

Check in to the hotel at Dalhousie.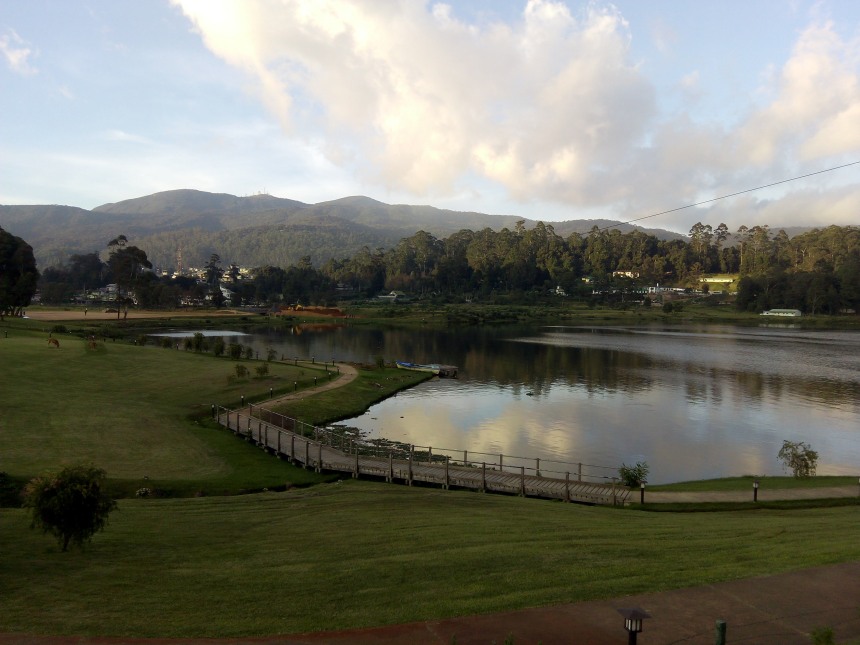 At this day, early morning, pick up to climb Adam's Peak. The mountain is named for a point near the summit that is sacred to several faiths: it is a place of worship for Buddhists, who believe that the Buddha's footprint is located here; Hindus believe the footprint belongs to Shiva; Christians and Muslims believe that it is Adam's first step after being exiled from the Garden of Eden. Also, you can see the amazing sunrises.

After breakfast at the hotel, transfer to Nuwaraeliya. It is blessed with salubrious climate, breathtaking views of valleys, meadows, mountains, and greenery. Nuwaraeliya, also known as 'Little' England', was the favorite hill station of the British who tried to create the resort into a typical English Village.

Overnight stay at Nuwaraeliya.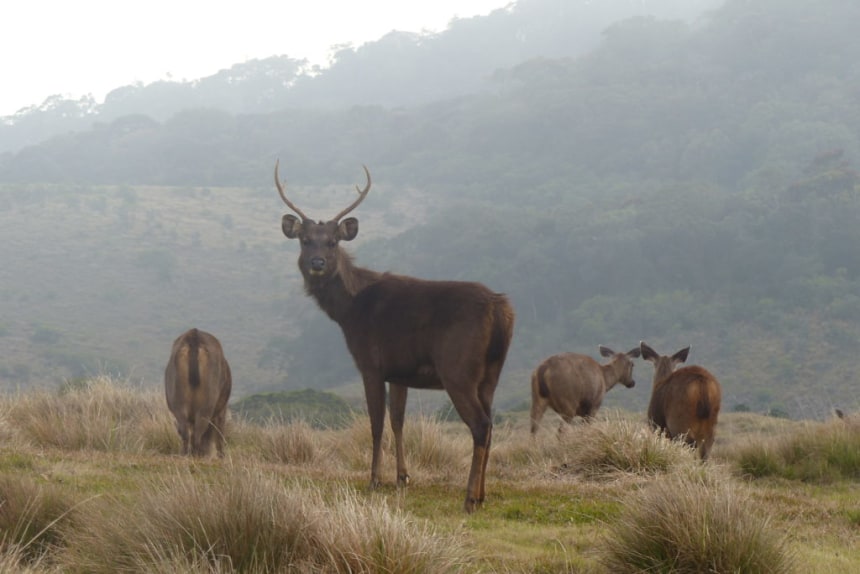 Early morning, visit the Hortonplain National Park.It consists of ecosystems such as Montane evergreen forests, grasslands, marshy lands, and aquatic ecosystems. In view of a large number of endemic flora and fauna species, Horton Plains was declared a UNESCO World Heritage [sensitive content]art trekking with sunrise.During the trekking, you can have your picnic breakfast.

Hike Kirigalpoththa Mountain.This hike gives you a chance to climb up Kirigalpoththa, the second tallest mountain in Sri Lanka, starting from Horton Plains National Park.Feel the exhilaration of hiking up the mountain by a single overgrown trail with several difficult hiking and mountaineering sections.

Pass through scenic grass plains, cloud forests, bogs and steep rocky surfaces. Discover the exceedingly beautiful nature and varied wildlife in Horton Plains and Kirigalpoththa.

Transfer to Ohiya and check in to the village house.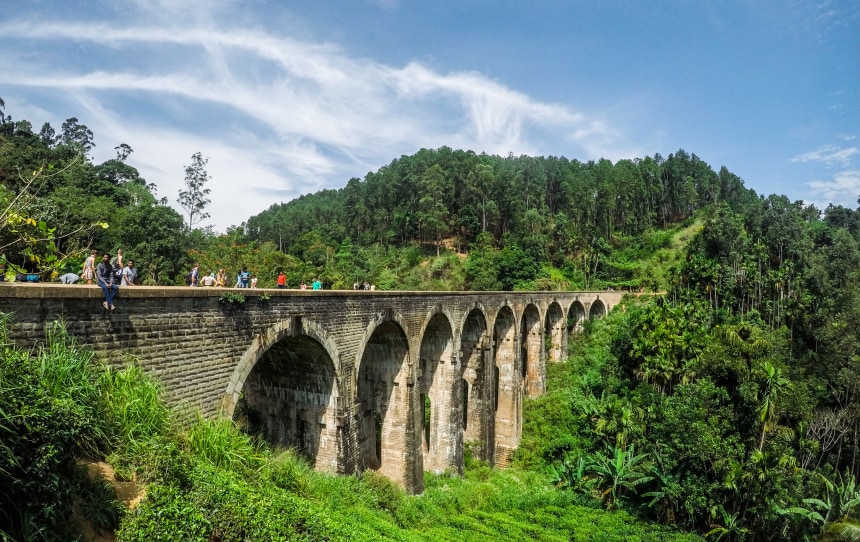 After breakfast at the village house, start trekking Devil's staircase. The trail will pass by abandoned estates, beautiful rolling hills covered in fields of green tea, bubbling streams, and at least one waterfall.

Transfer to Ella and check in to the hotel there.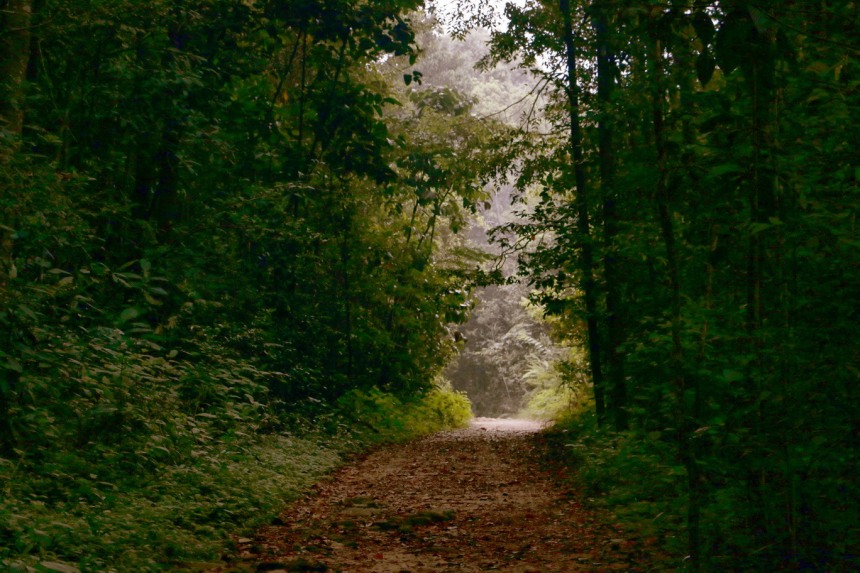 Early morning after breakfast, you will be transferred to the Sinharaja.

At Ella, visit Little Adam's Peak, which got it`s named after it`s big brother, the holy mountain Adam`s Peak, because of the similar shape.

Gradually, with an easy hike up to the mountain of Little Adams Peak, take in panoramic views.

Next, visit the Nine Arch Bridge, also known as ''The Bridge in the Sky'', which is a man-made masterpiece and then, Ravana waterfall.

Overnight stay at Sinharaja.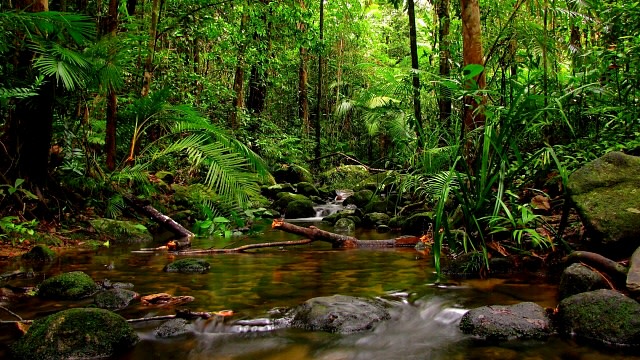 After breakfast, enjoy trekking in Sinharaja Rainforest, world heritage and biodiversity hotspot, which is also a major eco-tourism destination in Sri Lanka.

In the evening, be back to the hotel.
Reach your next destination, Weligama or Mirissa.

After breakfast, transfer to Weligama or Mirissa.

Relax at the beach for the day. Check in to the beach hotel at Mirissa.
Enjoy your breakfast at the hotel. [Optional] Within this day, you can engage in morning whale watching sessions.

Take an exciting yet comfortable boat trip out to sea and be fortunate to see Blue Whales; the largest creatures on earth, Bryde's Whales, Sperm Whales, Killer Whales and Fin Whales. Meet pods of friendly Dolphins such as the Common dolphins, Bottlenose dolphins, Spinner dolphins, Risso's dolphins and striped dolphins as they playfully somersault and dance on the ocean waves. There's also a good chance of seeing flying fish, turtle, manta rays and even sharks.

In the evening, return to the hotel.
After breakfast, you can relax at the beach for the full day. Also, engage in beach sports & beach activities.

In the evening, return to the hotel.

Have breakfast at the hotel, and transfer to Negambo, famous for its gorgeous sandy beach as well as the old fishing industry. You can relax on the beach.

Check into the hotel at Negombo.

It has been a wonderful time in Sri Lanka. After breakfast, our representative will pick you up to the airport – 1/2 hours drive approximately. Relaxed, tanned by the sun, filled with new experiences, you are ready to go back home. See you soon, have a safe flight back home.
1500 USD Per Adult , 1000 USD Per Child
Accommodation for Guests: 11 nights in hotels on bed and breakfast basis, 3 nights in Knuckles camping site on half board basis, 1 night in Sorabora Lake camping site on half board basis, 1 night in Ohiya guest house on bed and breakfast basis.

All Transportation.

Entrance tickets to the tourist attractions. (which are mention in the itinerary)

Well, Experienced Licensed Tourist Chauffeur Guide and he will Guide throughout the tour.

Trekking Guides

Insurance: Comprehensive Passenger insurance.

Safari to National Park.(Minnariya or Kawdulla)

Guide and Driver Accommodation and Meal.

Free water bottle per day.

Water, Snacks, Fruits, Precaution during the trekking
This package excludes the optional entrance charges (Unless Specified)

Travel Insurance

Personal expenses

Late check-outs & early check-in charges are excluded.

Air-tickets

Camera & Video Permits

Guide/Driver tips

Lunch, Dinner, and Refreshments (Which are not mentioned itinerary)
Kandy, Knuckles Mountain Range, Sigiriya, Ella, Nuwara Eliya, Horton Plains National Park, Sinharaja Forest Reserve, Dambulla

Nature Tour

Culture Tour

Camping Tour

Contributed By
Other Tours by this guide
From USD

200

2 Days

Experience Sri Lankan wilderness like never before on this two-day trekking journey across the Knuckles mountains. Witness ...

From USD

280

3 Days

Explore Tea Trail Trek up the hill to the silent forest area passing gravel rocky paths and bush forest. Cross wooden ...

From USD

680

8 Days

Climb on top of the Lion Rock and behold the splendid views from there. Spot elephants at a national park and retreat at a ...