Connecting travellers to guides around the world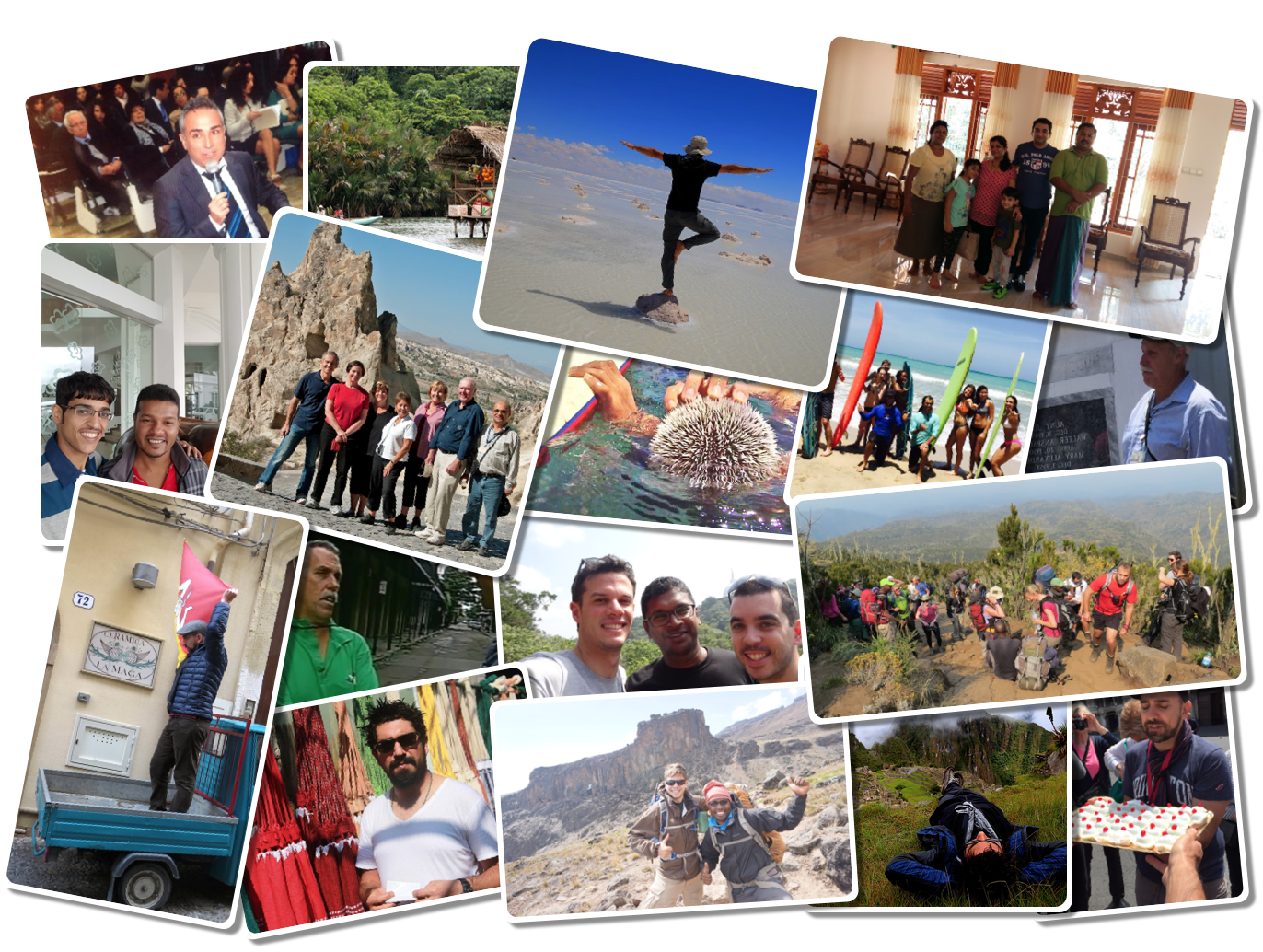 Global Guide Awards 2016
They act as ambassadors of their country. They help tourists understand the nuances of local culture and history. They let travelers into secrets and hidden gems that only locals know about. tourHQ celebrates these people, the guides, who help travellers get the most out of their vacation. Meet our top 100 guides of 2016 in our inaugural Global Guide Awards. They come from different parts of the world, and provide different services. They however have one theme in common; they have received extraordinary feedback from travelers, especially in relation to the difference they have made to the quality of their vacation!
In selecting our top 100 guides in the world, we have taken a number of factors into account, the main being the reviews that travelers have provided for their guides. The entire ranking methodology is based on a proprietary algorithm that takes over 50 different factors into account including the reviews received, the number and recency of reviews, the seniority of the reviewer, the quality of the guides profile, the level of engagement of the guide, how they interact with the travellers and so on.
Here are some interesting trends we noticed with these awards:
Africa contributes 25 out of the top 100. Whilst archaeological and historical guides in Egypt add upto 7, most of the other Africa guides specialize in wildlife and nature all over the continent.

Asia accounts for around one third of the top guides in the world. It is impressive that Sri Lanka contributes to 10 out of the top 100 guides in the world. In fact, 3 out of the top 10 slots go to Sri Lanka! That demonstrates the important role played by Sri Lankan Drivers and Guides

Indonesia, India and Nepal account for almost half the top guides in Asia in equal proportion.

The Middle East contributed 6 guides, with historical, religious and cultural tours being a big hit with the travellers.

Europe accounted for 20 guides in the top guides in the world. Notable in this were 5 from Turkey and 4 from Italy. The other Europe tour guides were well spread out over the rest of Europe.

South America contributed 9 guides in the top 100 guides, the major chunk being made from guides in Brazil. Many of the top South American guides specialize in nature and wildlife. We have found an increasing desire from travellers to explore the different natural wonders of South America with their guide from tourHQ!

North America contributed 6 guides in the list of top guides, with Mexican guides contributing half the list. History and Culture based activities was a common theme across the North America guides.
We spoke to some of our top guides, and have given excerpts from our discussions in the pages that follow. Read on to hear more about the top guides in the world!