Connecting travellers to guides around the world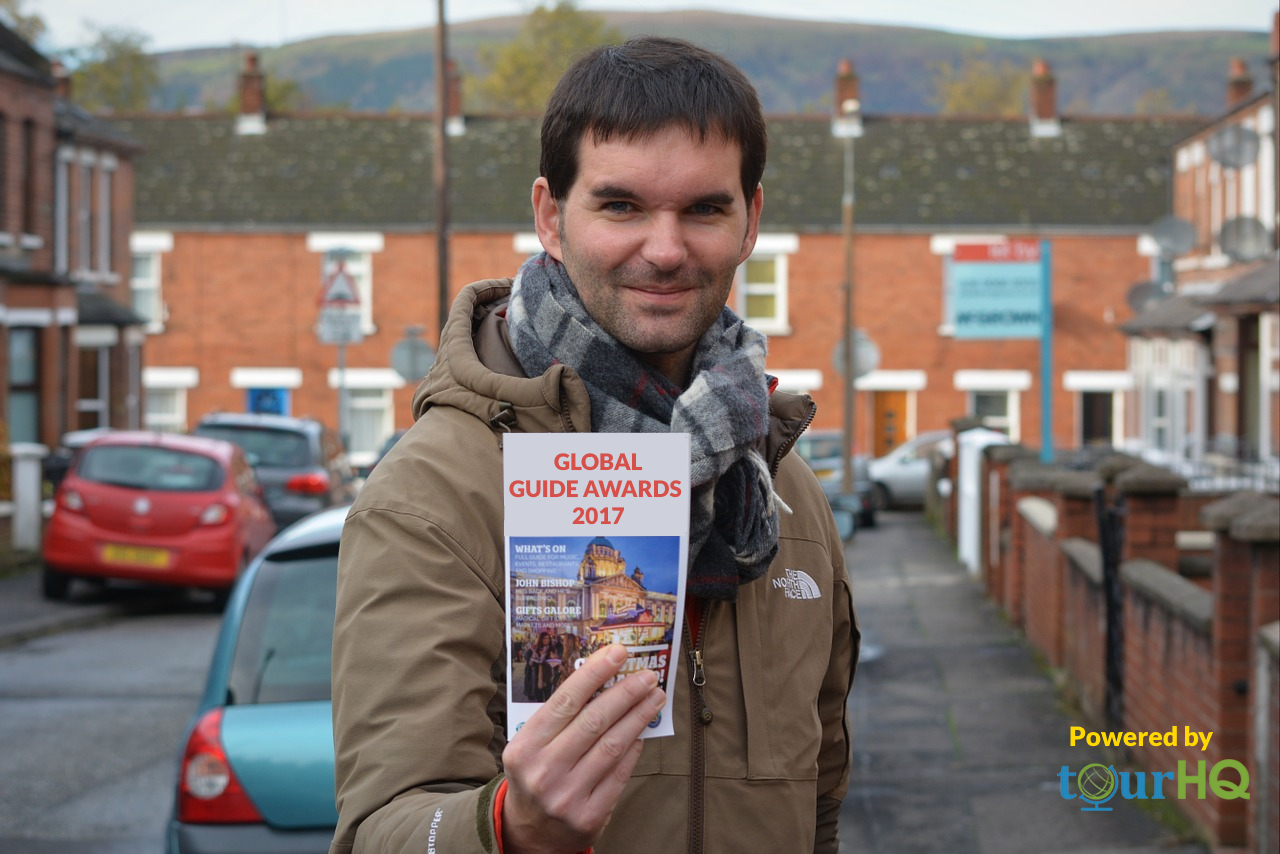 Global Guide Awards 2017
World's Top 100 Guides - 26,000 Guides, 208 Countries Represented!
tourHQ is today the largest community of guides online! The common thread amongst these tourism facilitators all is that they use their local knowledge to make travelers' trips all the more enjoyable. After all, who wants to be just a tourist following a guidebook? It is only with a local guide that one can uncover a destination's hidden hotspots and local food haunts, understand local customs, plan an efficient holiday itinerary and so much more! A great guide makes the difference between a holiday and a great holiday!
We would like to honor these ambassadors in the latest edition of the tourHQ Global Guide Awards 2017. Here are our top 100 guides who have excelled and received raving feedback from travelers who enjoyed a truly memorable experience through them.
In selecting our top guides in the world, we have taken a number of factors into account, the main being the reviews that travelers have provided for their guides. The entire ranking methodology is based on a proprietary algorithm that considers 50 different factors includes - reviews received, number and recency of reviews, seniority of the reviewer, quality of the guides profile, level of engagement of the guide, how they have interacted with the travelers and so on.
In the 2017 awards, we found some interesting trends:
Africa contributed 28 out of the top 100. More than half of these specialized in Egypt, South Africa and Tanzania. Most of the other guides in Africa guides specialize in wildlife and nature tours all over the continent.

Asia accounts for around one third of the top guides in the world. It is impressive that Sri Lanka contributes to 13 out of the top 100 guides in the world. In fact, 3 out of the top 10 slots go to Sri Lanka!

The Nepal guides also contribute a sizable contingent of 11 slots in the top 100. In Asia, aside from Nepal and Sri Lanka, the other top guides are well spread out over the rest of the region.

The Middle East contributed 5 guides, with historical, religious and cultural tours being a big hit with the travelers.

Europe accounted for 17 of the best guides. Notable in this were 3 from Turkey and 4 from Italy.

South America contributed 9 guides in the list, the major chunk being made from guides in Brazil and Ecuador. Many of the top South American guides specialize in nature and wildlife. We have found an increasing desire from travelers to explore the different natural wonders of South America with their guide from tourHQ!

North America contributed just 5 guides in the list of top guides, with Mexican guides contributing half the list. History and Culture based activities was a common theme across the North America guides.
We spoke to some of our top guides; read on to hear more about the top guides thoughts and experiences in the year that went by!