Connecting travellers to guides around the world
About Shanghai
Temples, towering skyscrapers, neon-lit malls and unbridled energy flow through this massive metropolis on the Huangpu River. Get a Shanghai guide from tourHQ to make the most of your trip.
The largest city by population in the world, Shanghai is not the place for those afraid of crowds. Popular with tourists due to its fascinating world famous landmarks, Shanghai will not disappoint those who enjoy the hustle and bustle of the big city.
The largest city in the largest country in the world, you would do well to study your Shanghai Tourist Guide to make the most of your time in the city. Popular with locals and tourists alike, The Bund, located on the East bank of the Huangpu River, is a sparkling cluster of grand buildings, on the riverside promenade. Walk along as it flows into Nanjing Road, the 'most commercial street in China' with over a million people buying and selling each day. Museumgoers will enjoy the China Art Museum and Shanghai Museum while those seeking spiritual tranquillity will find it at Yuyuan Gardens and the City of God Temple.
Like many cities in the East, Shanghai's history can be seen in the architecture of its streets. The fabric of its ancient past has been irrevocably altered by colonialism and globalisation into the diverse metropolis we see today. As it is often said, 'Shanghai's present will be China's tomorrow.'
Recent Reviews


Good job,a very nice girl.

More

Review for Heather Dai


I have spent a full day on the wetlands of Chongming Island (bird reserve) with Lin Zhang (23/01/2016).Despite freezing cold weather ...

More

Review for Lin Zhang


Excellent in general, although his English pronunciation is a little funny He knows a lot about history He is very friendly, even when ...

More

Review for Weilong Guan

18 Days
Discover a paradise like China following the steps of Buddha! The tour will take you to Yonghe Lama Temple, Heaven Temple, Fayuan Temple, Longquan Temple, Wanfo Temple, Baita Temple, and ...
More


4 Hours
Explore your layover city in a VIP luxury way with a private tour.
More


14 Days
China Mission Trip is designed for churches, educational institutions, clubs, and individuals who wish to serve abroad while experiencing China's beautiful culture, terrain and history. You will ...
More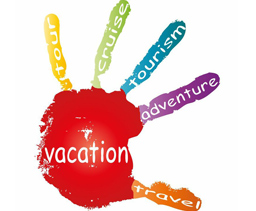 2 Days
Highlights of Shanghai and off the beaten path tourOption A: Shanghai city tour (must see , culture , history, off-beaten -path and locals lifestyle tour ) Option B: Countryside and ancient ...
More

View All

Read up About your Destination!
The tourHQ Difference
1

The largest selection of tour guides in Shanghai online.

2

Find the best tours and itineraries for Shanghai .

3

Book your private tours directly with your Shanghai guide.
Shanghai in Pictures
Places to see in China