4 Hours Nature tour itinerary for south-africa: Embark On Youth Environmental Excursions
Cape Town, Franschoek, Somerset West, Stellenbosch

Kid-friendly Tour

Nature Tour

Education Tour
Experience youth environmental education offered to schools, youth groups and environmental clubs that is usually offered through a variety of theme-based programmes. During this tour, you will go for a Fynbos Biodiversity excursion to the Helderberg Nature Reserve.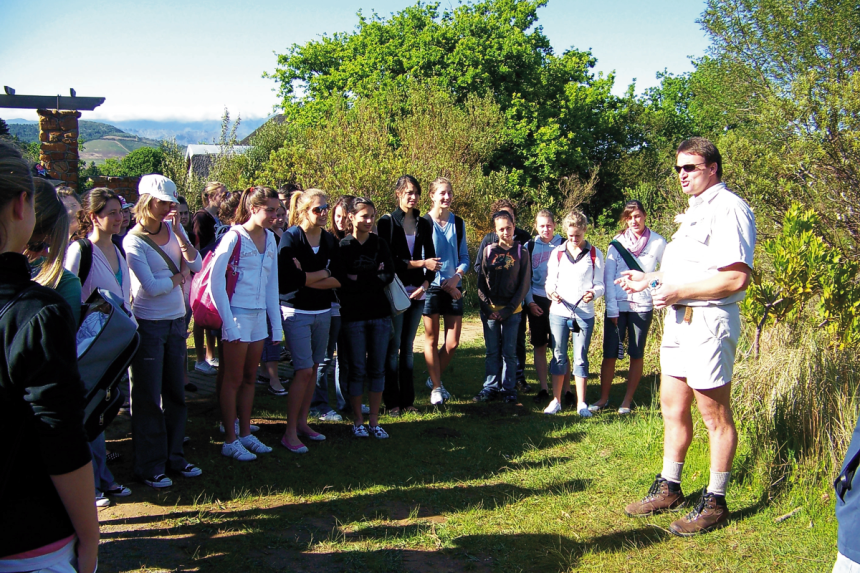 08:30 - 12:30: Go on Interactive Guided Walks through the nature reserve, exploring and investigating the natural vegetation and ecology here with your South African guide.
ID Sheets.

Activity Sheets.

Extra magnifying glasses.

Extra binoculars.
Entrance fees to nature reserve and parks.

Lunch/snacks.

Transport for learners must be arranged by the school to comply with all liabilities.

I am sincerely passionate about Youth Environmental Education and Nature Excursions. My 13 years in the official field of Environmental Education has laid down both deep tracks in my psyche and built my passion for opening up the wondrous awe of nature to the youth of all ages. I love working with schools and youth groups, assisting teachers in building activities to support the curriculum and leading field trips in any of the cities - Cape Town, Franschhoek, Somerset West and Stellenbosch.

A Fynbos Biodiversity excursion to the Helderberg Nature Reserve, Somerset West.

Cape Town, Franschoek, Somerset West, Stellenbosch

Kid-friendly Tour

Nature Tour

Education Tour

Contributed By
Departures
This tour is offered throughout the year.The tour starts at 08:30 hours.
Other Tours by this guide