3 Days Backpacking tour itinerary for Somerset West & Stellenbosch: Brave The Multi-day Boland Mountain Hike
Somerset West, Stellenbosch

Mountaineering Tour

Nature Tour

Backpacking Tour
Hike one of the Western Cape's famous overnight mountain routes through fabulous landscapes and fascinating geological features and formations of the Cape Supergroup. This is also a wonderful opportunity to see the spectacular mountain Fynbos ecosystems.
Nuweberg to Landdroskop/Shamrock Lodge via the Sphinx Trail
07:30 am - Meet at and depart from the Nuweberg Conservation offices. Parking for vehicles is available in a dedicated area.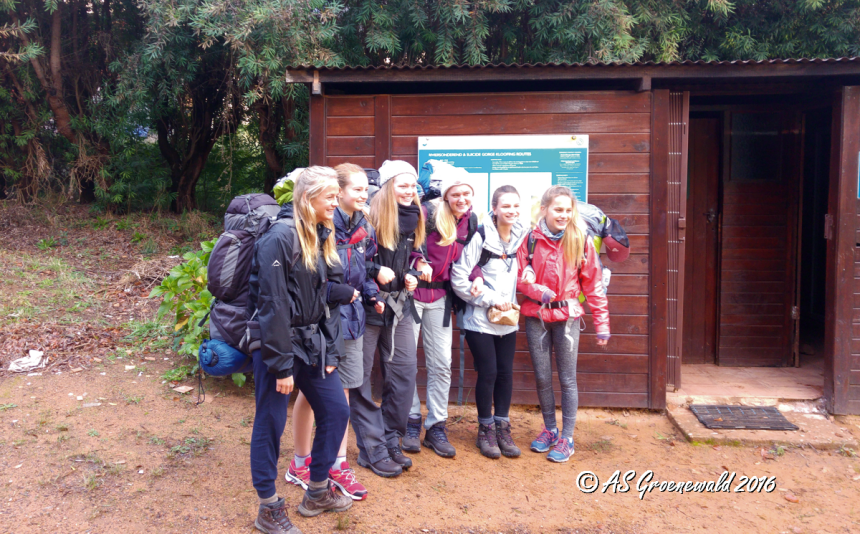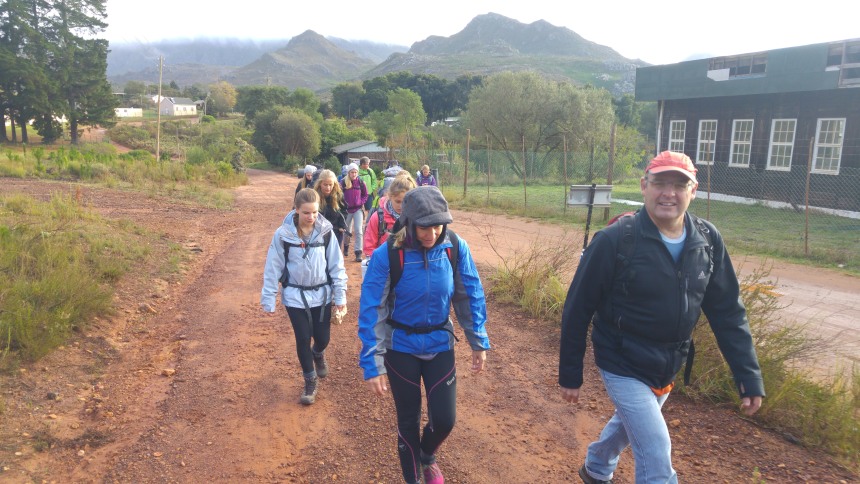 Start the trek on a route which leads up and through a section of Pine plantation until the start of the Sphinx trail, which is a 12 km route up the mountains to the huts. The hike is roughly a 5-hour walk and eventually ends at one of the huts, either Landroskop Hut or Sharock Lodge.

Unload your backpacks, have a quick snack and go for a short exploratory walk in the area with your South African tour guide before returning in time for supper.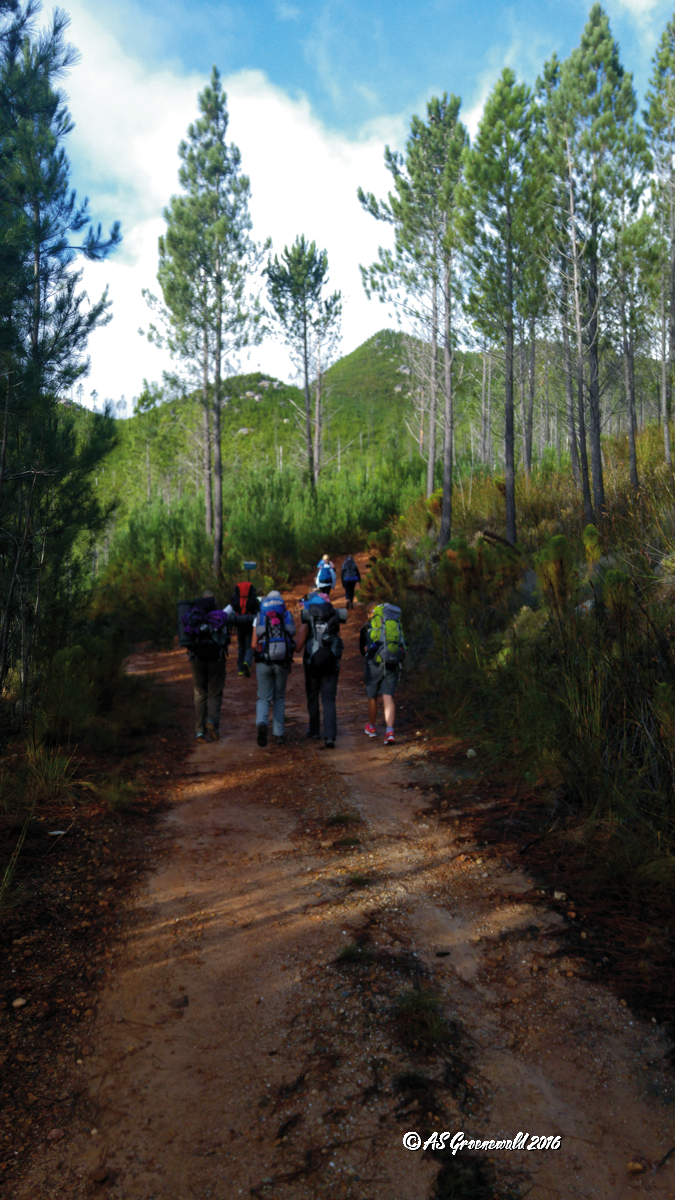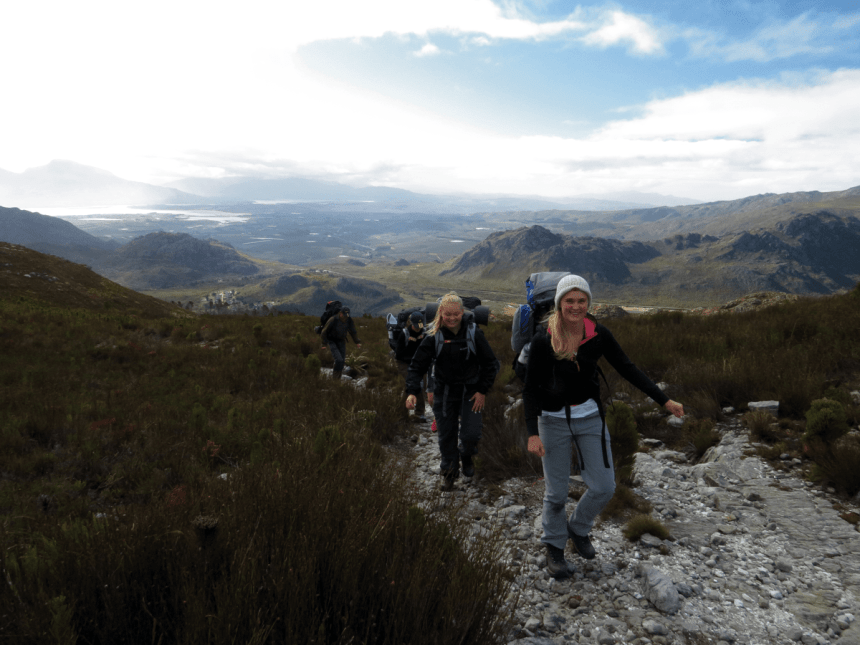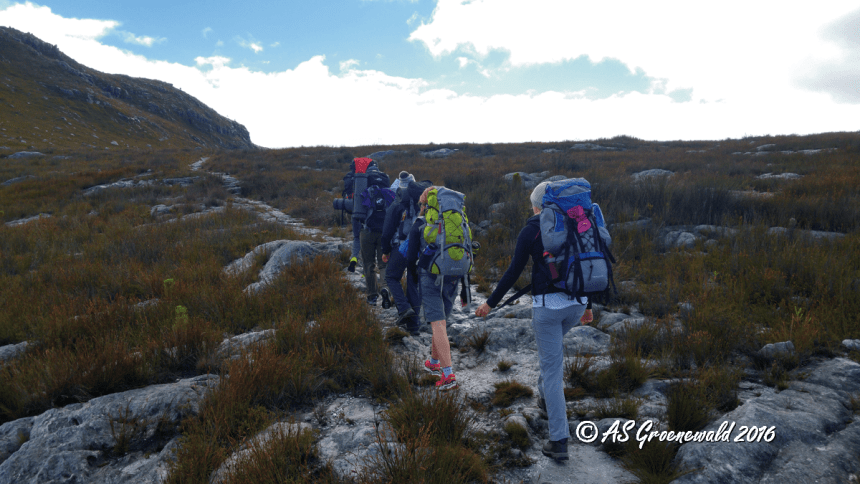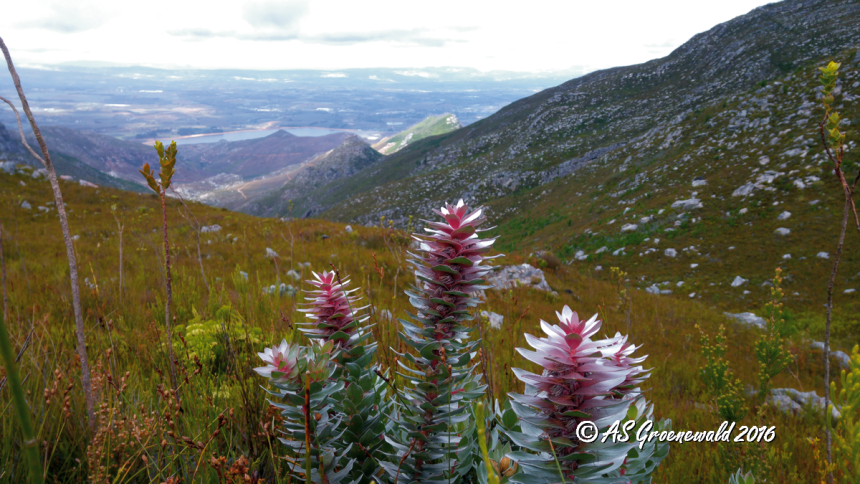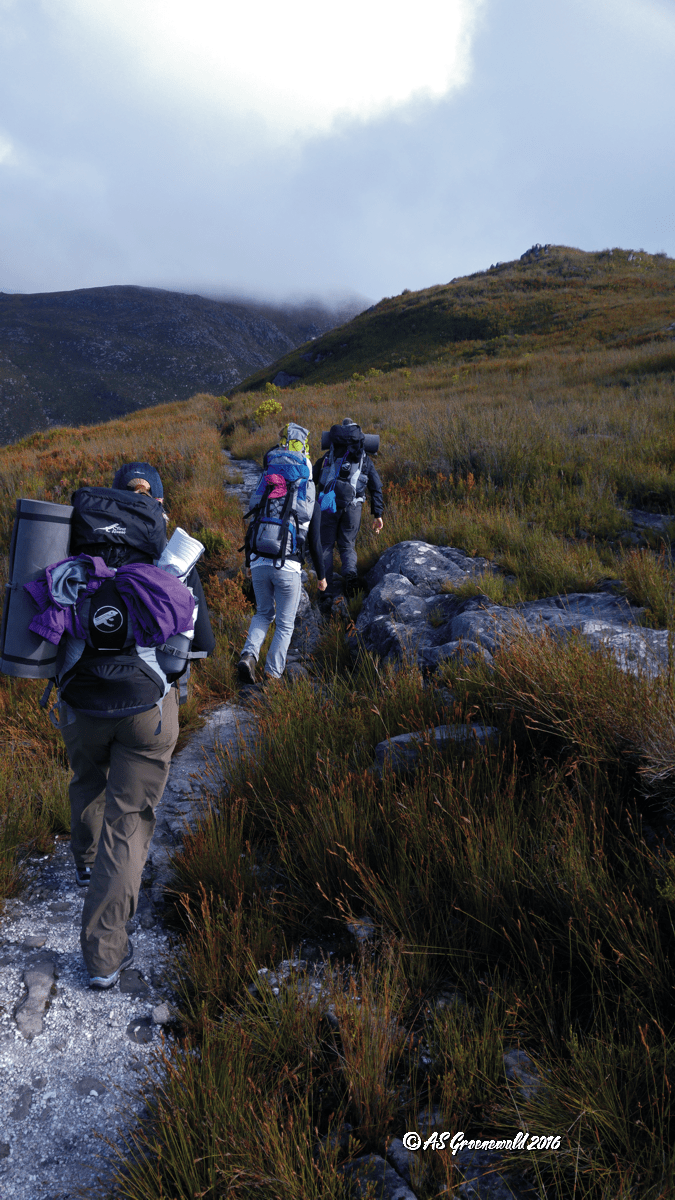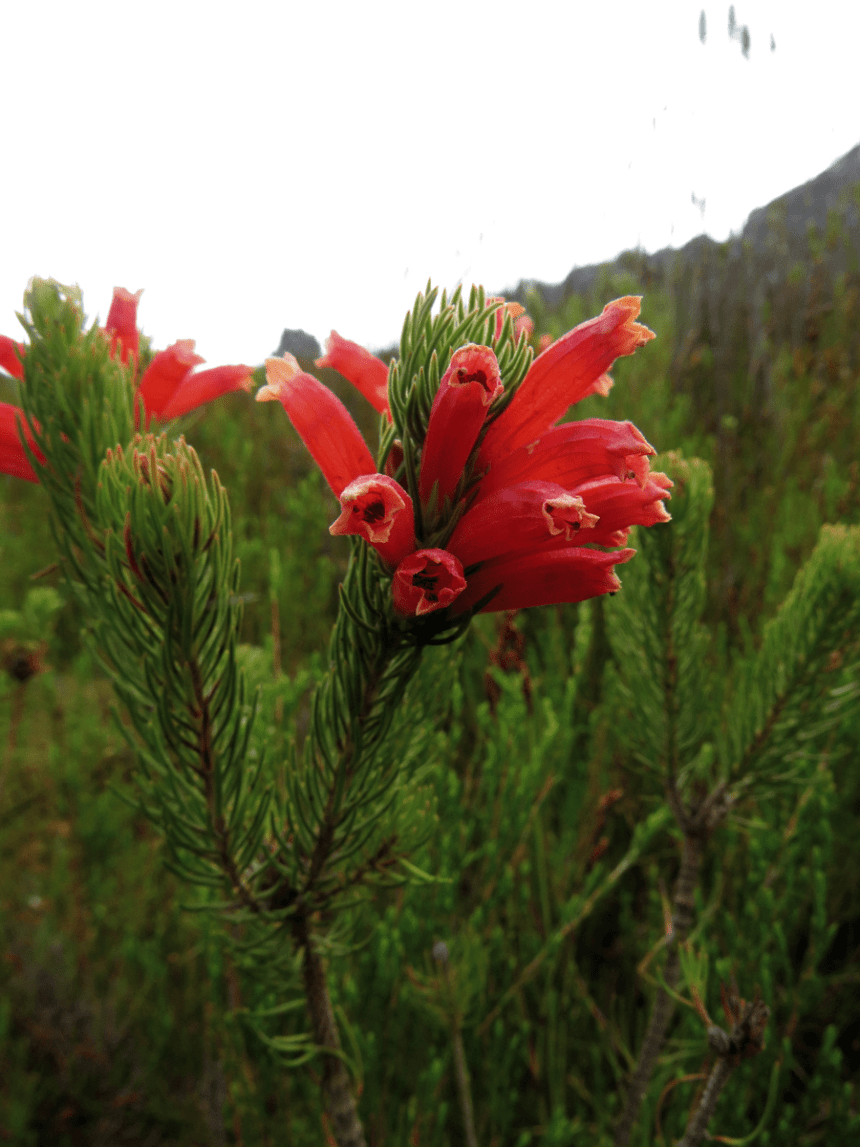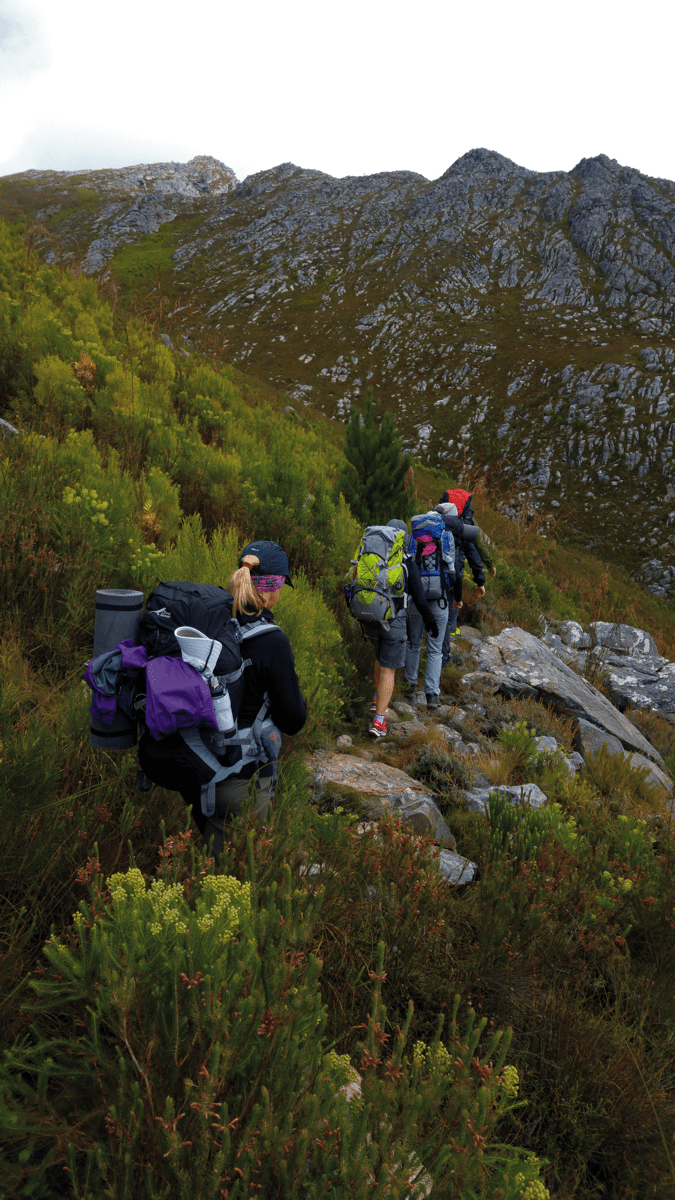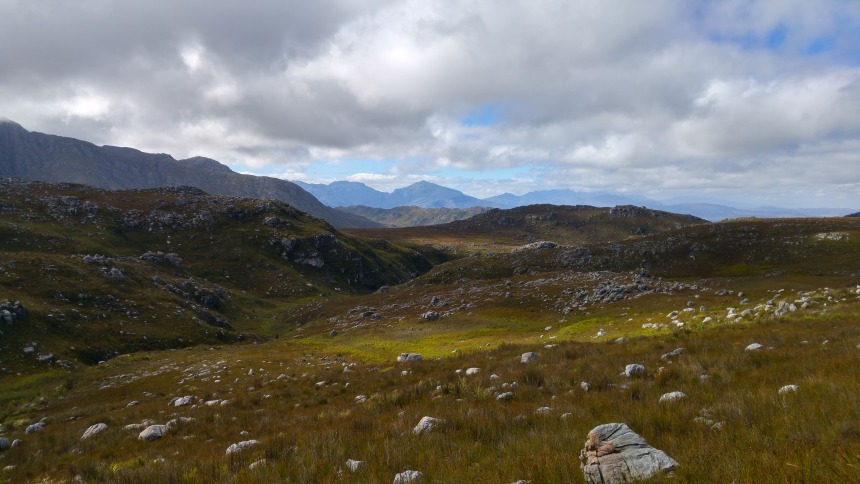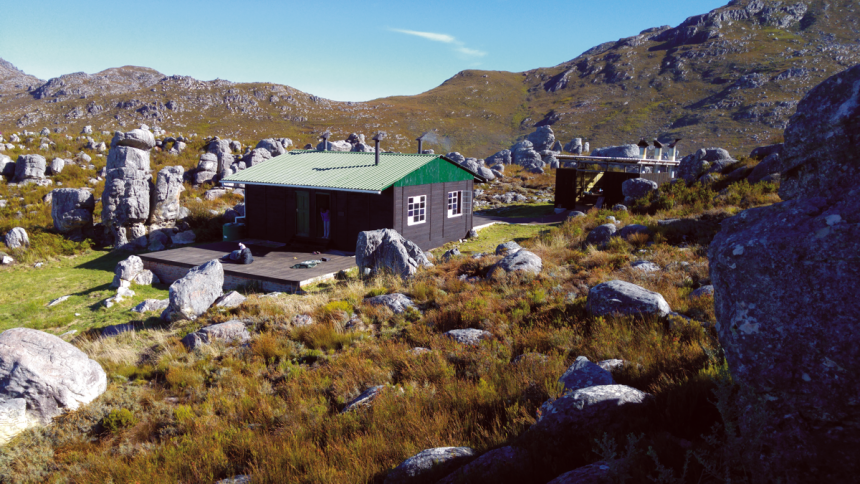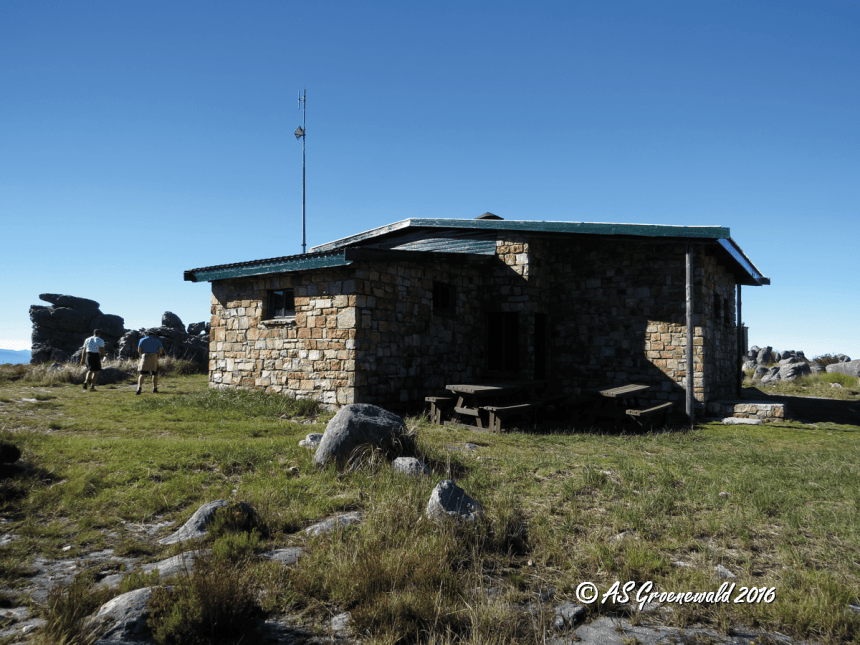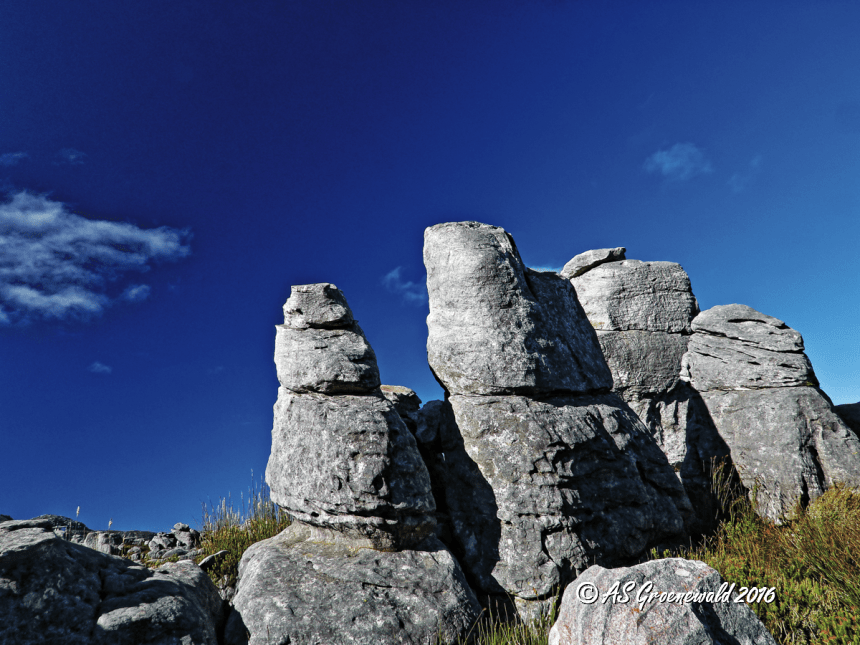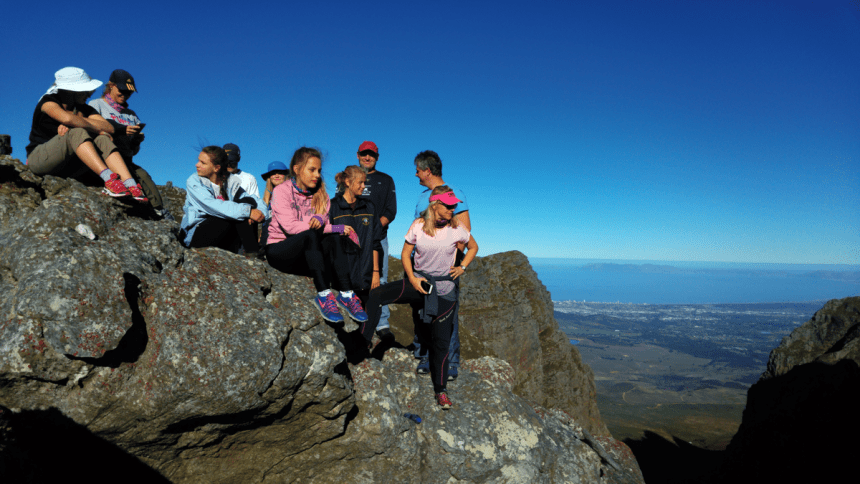 Landroskop/Shamrock Hut to Boesmanskloof Hut
06:00 am - Wake up, have breakfast and pack up.

07:30 am - Depart to Boesmanskloof Hut via Poffaddernek: 17.2 km. The day's trail follows the service jeep track down the mountain for a while, before it heads off over the Sonderend River and on to the single track. It then winds its way all along the valley of Noordekloof (Northern Ravine) up to a neck, Poffaddernek (Puff Adder Neck) that looks down a deep ravine called Bobbejaanskloof (Baboon's Ravine).

At the bottom, after a 5 km hike is the next hut, Boesmanskloof Hut.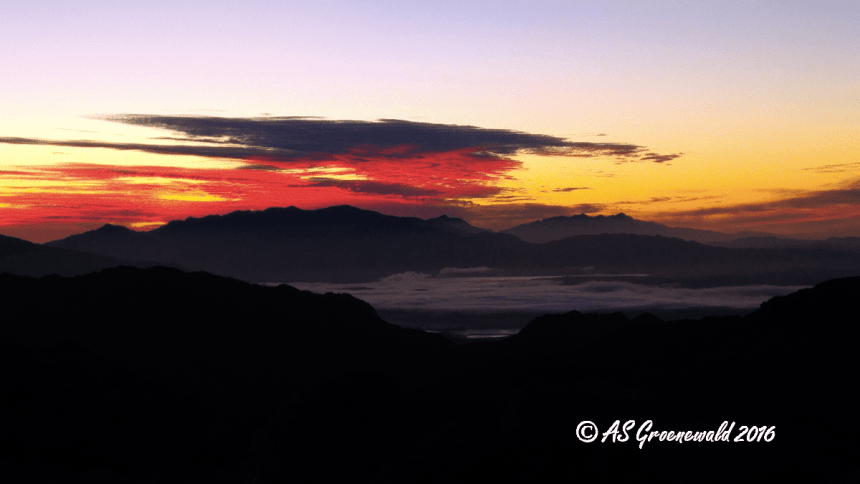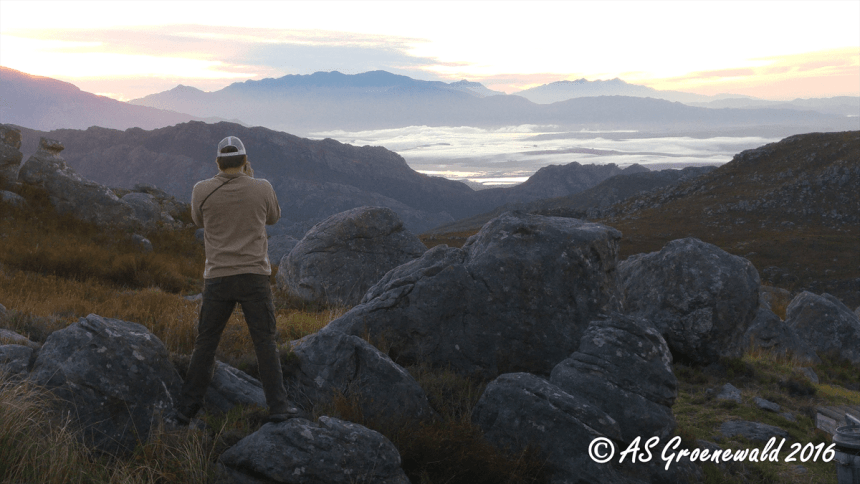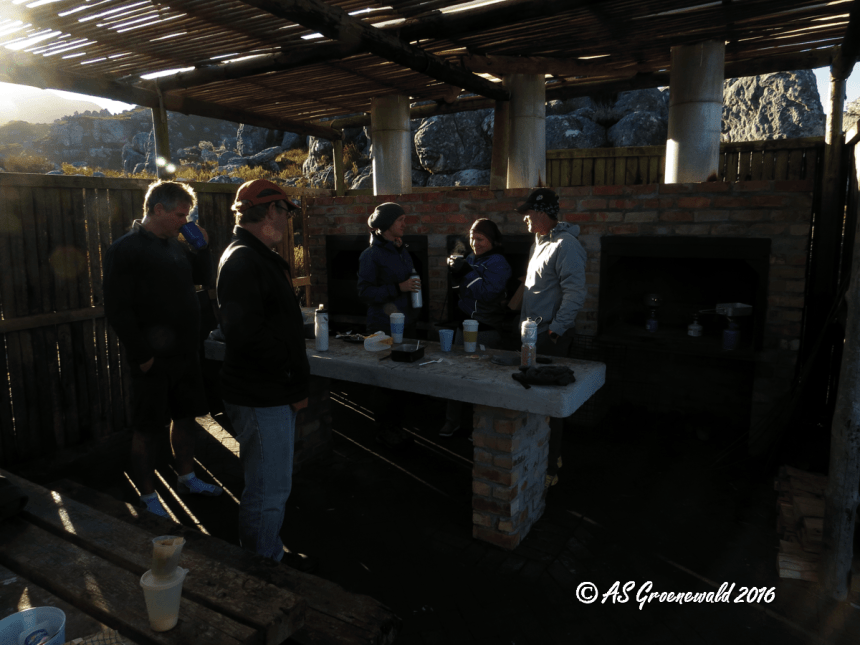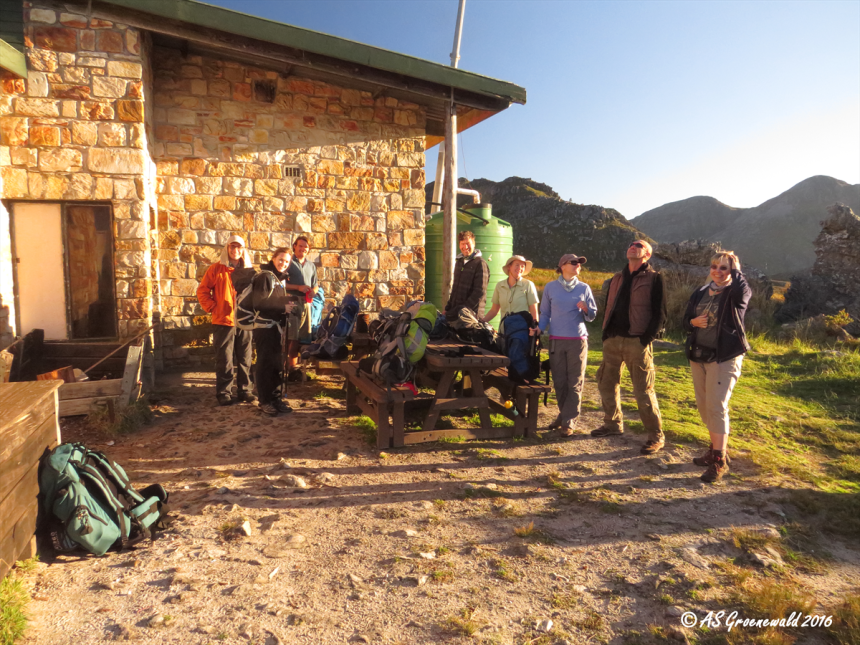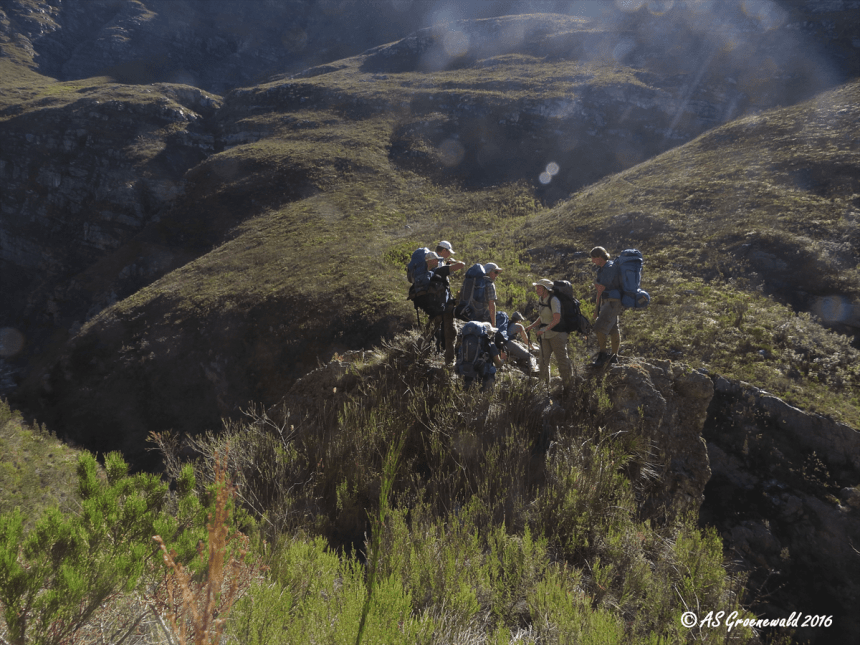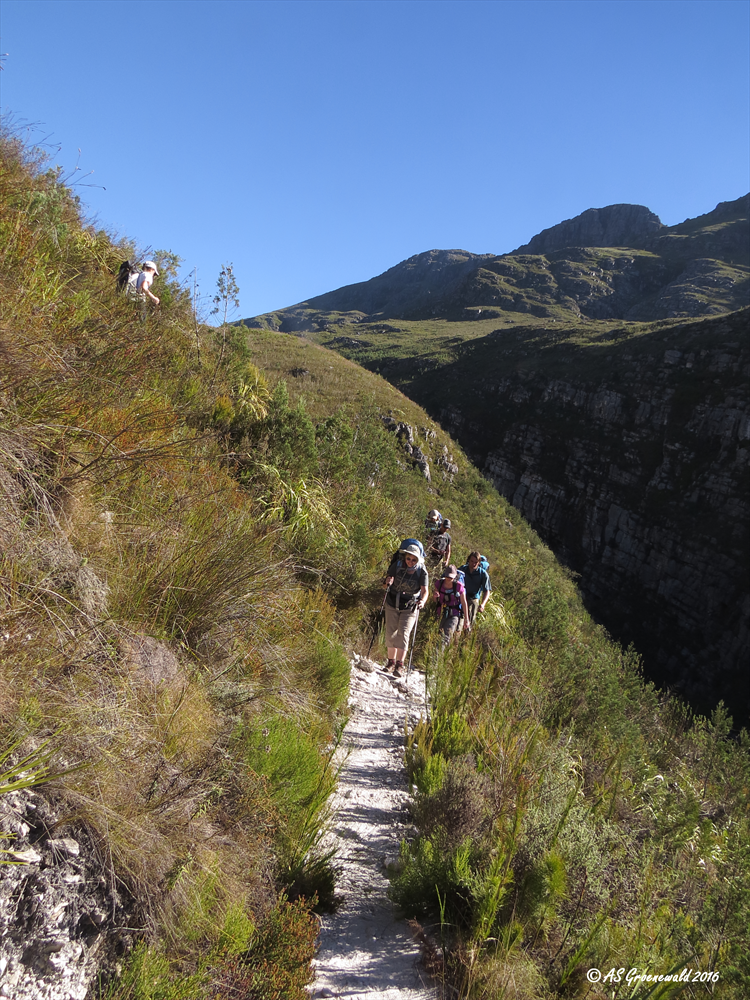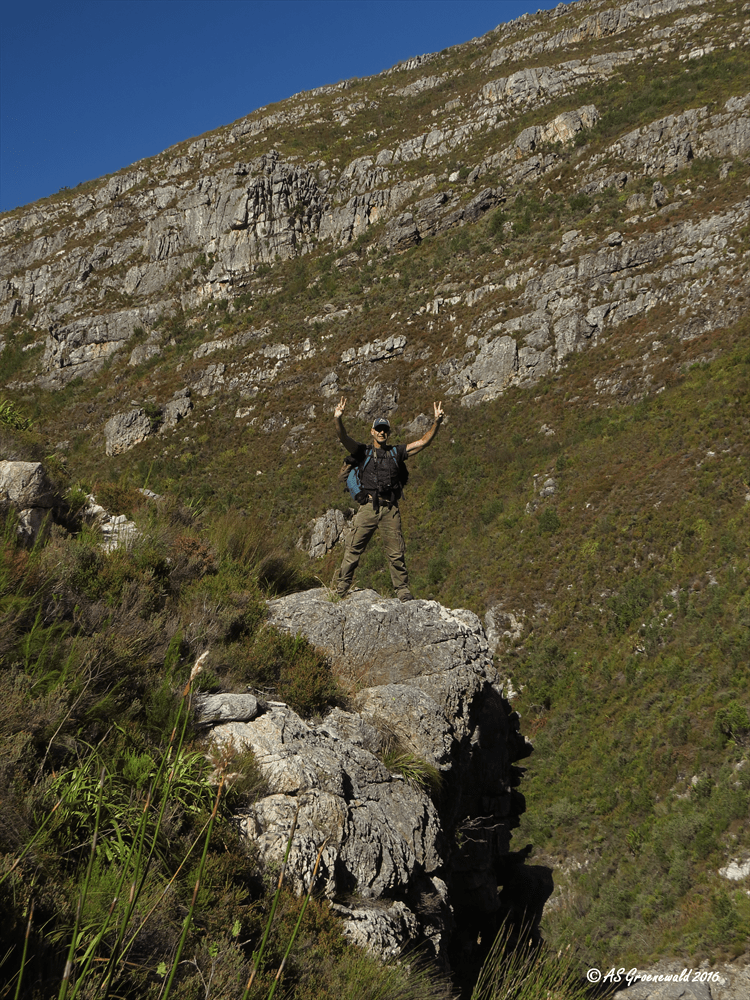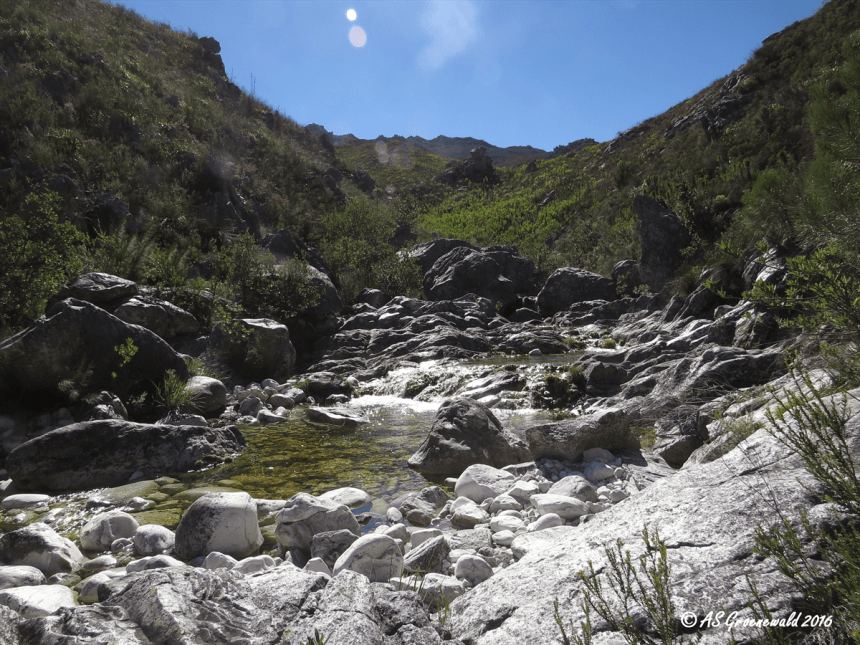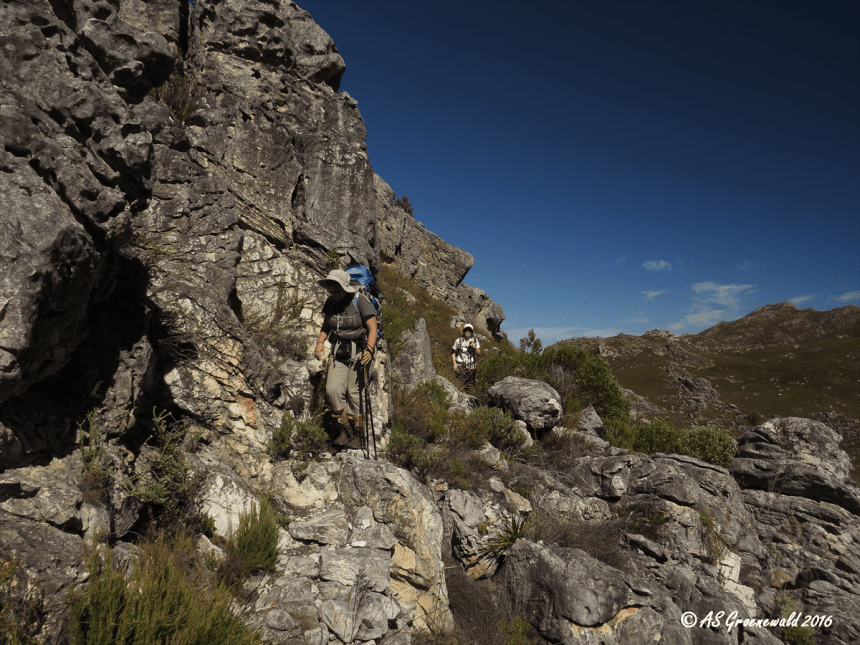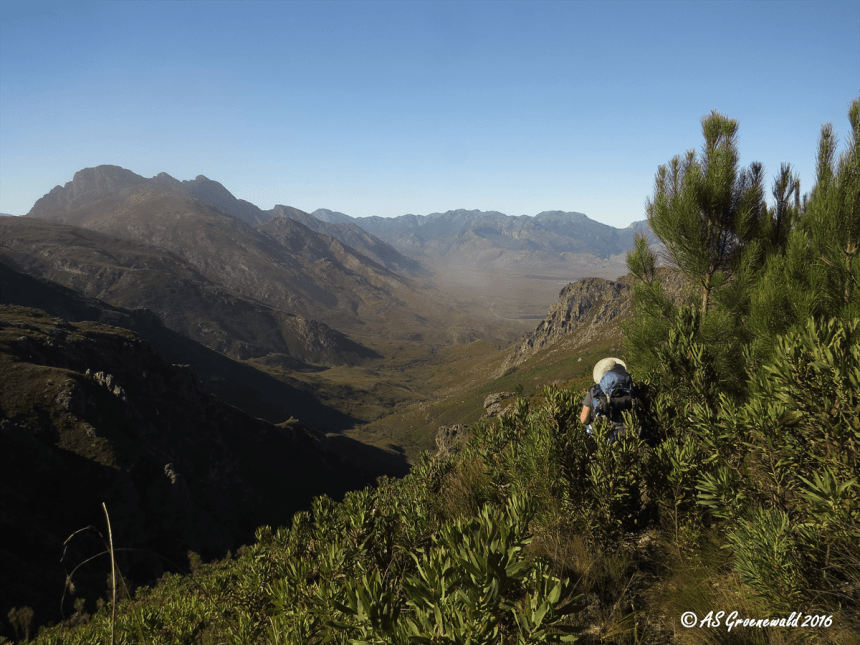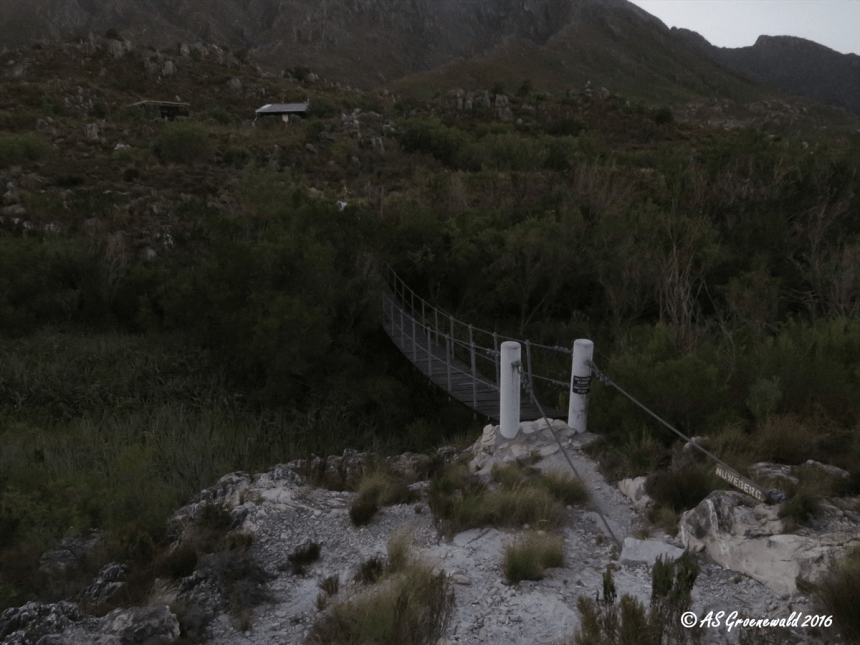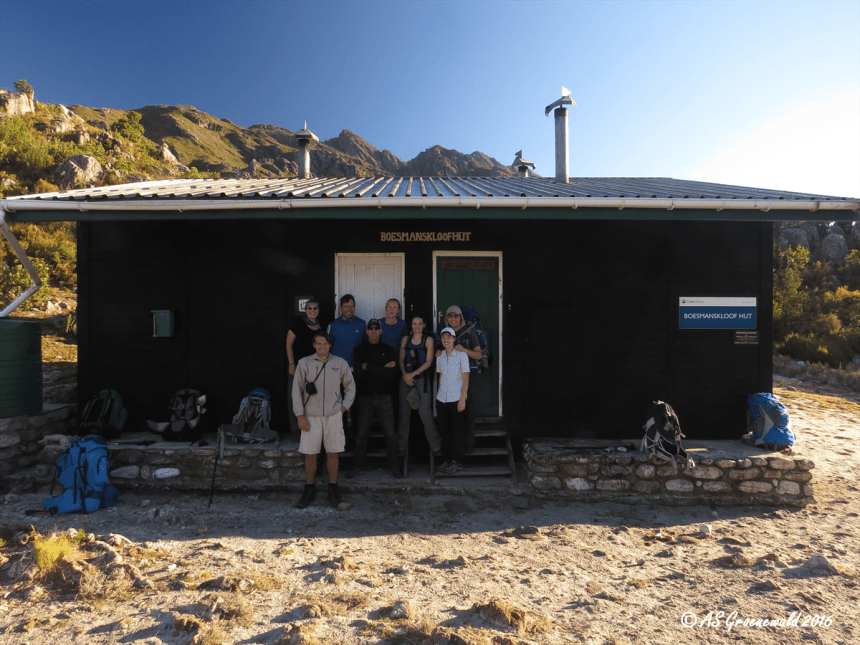 Boesmanskloof Hut back to Nuweberg via Orchard Trail
06:00 am - Wake up, have breakfast, and pack up.

07:30 am - Depart to Nuweberg via the Orchard Trail: 14.2 km.

Return to Nuweberg and the starting point at around 16:30 pm.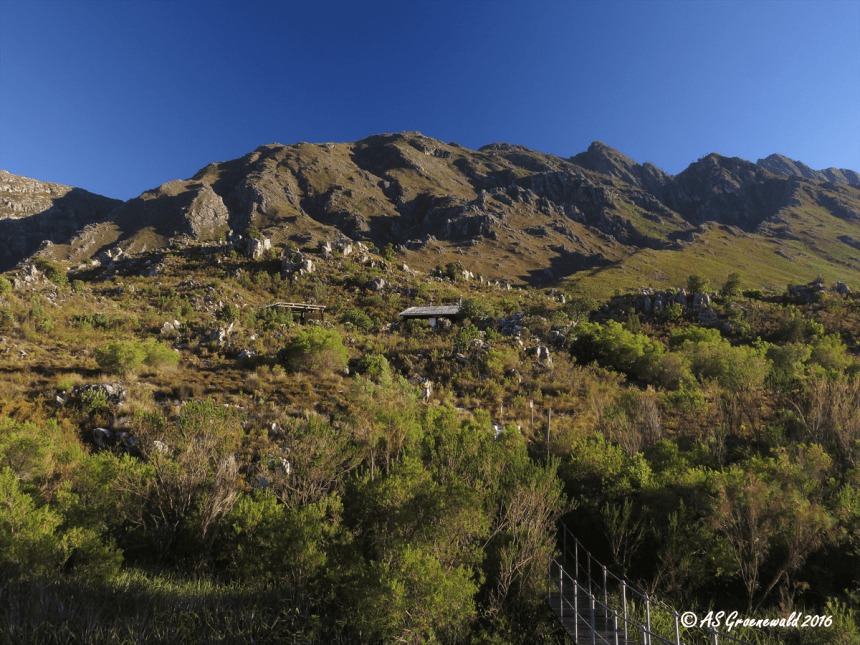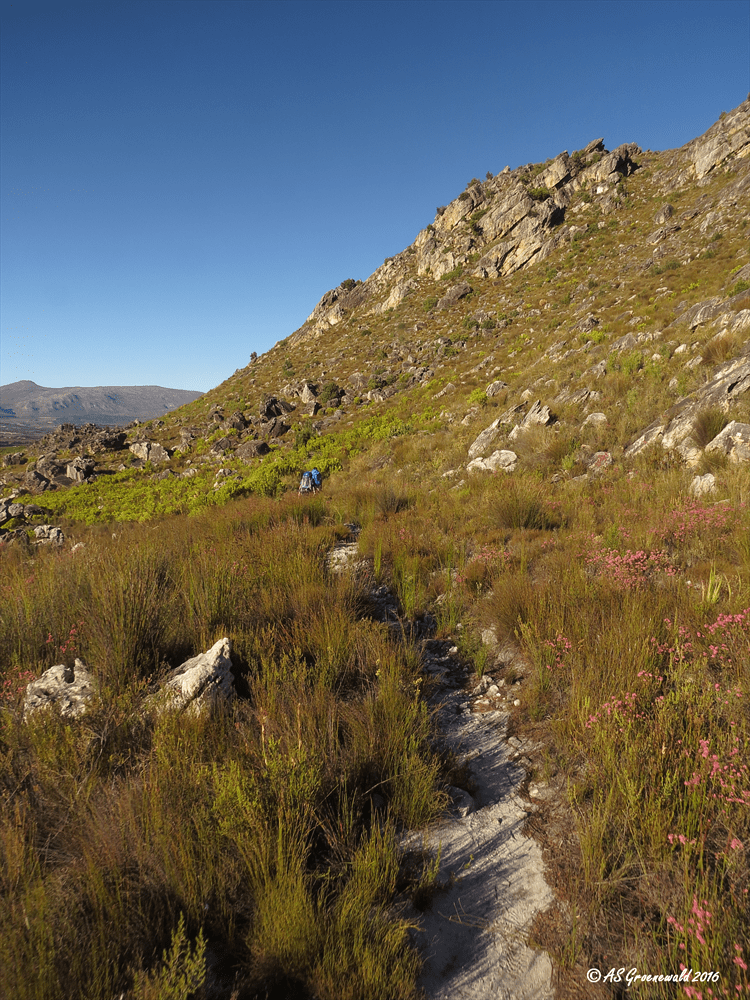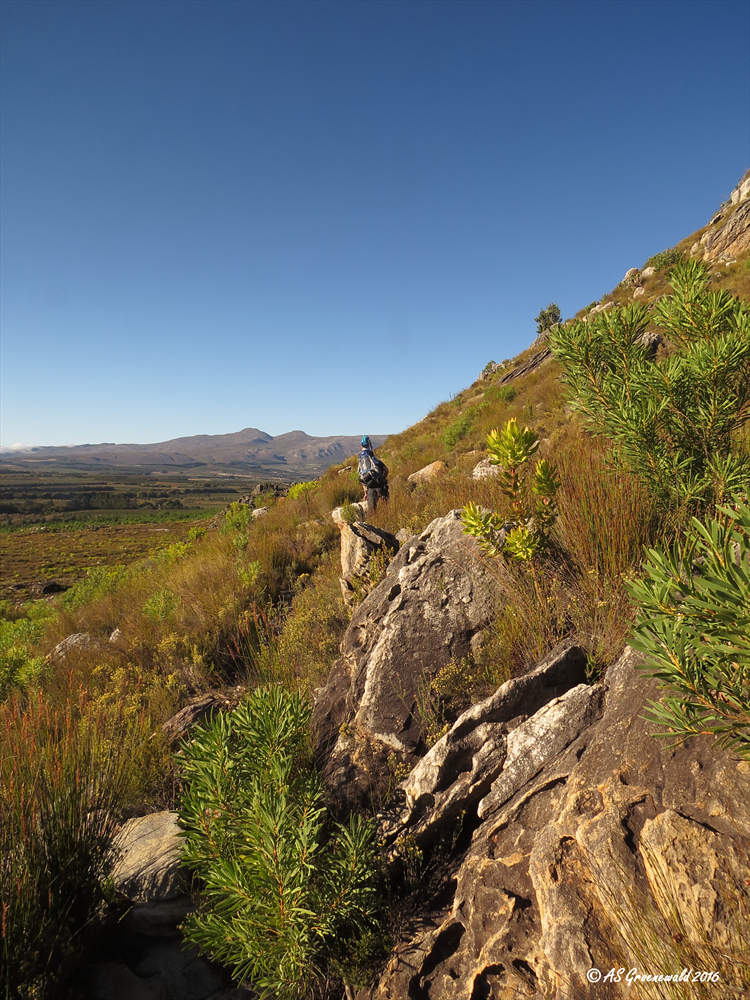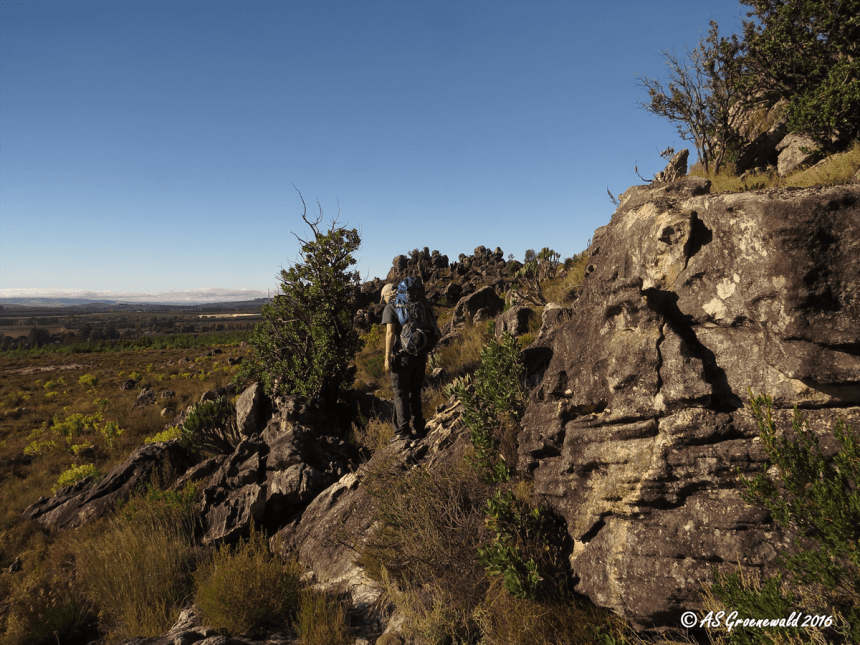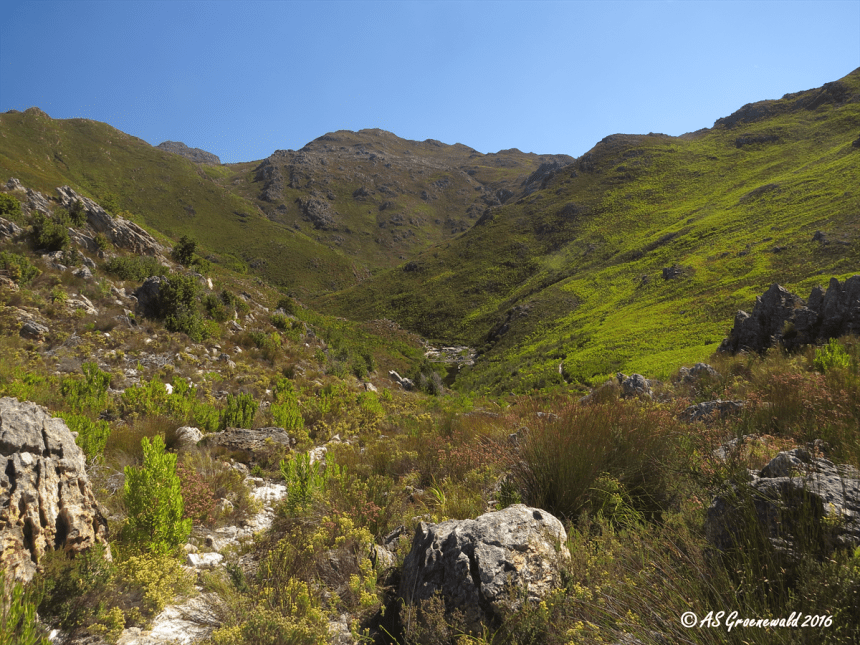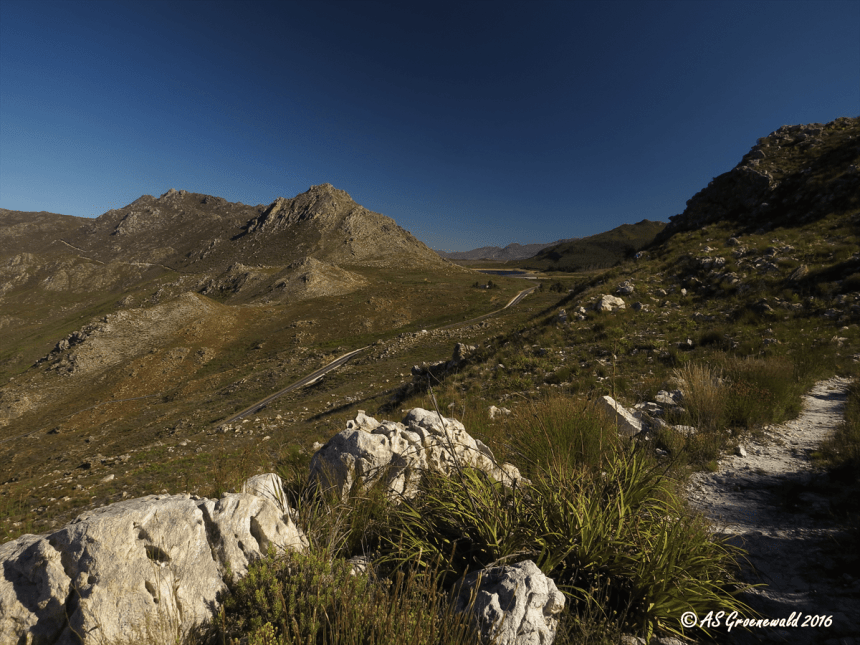 4200 ZAR Per Adult (* 3 Days (Max 15 People))
South African Nature and Mountain Tour Guide.

Booking arrangements.


Nature Reserve's Conservation and/or Permit fees for each day.

Overnight accommodation fees per night.

All guiding and interpretation.

Hiking Gear and Equipment on Loan (contact for information)

Personal food requirements.

Clothing and Hiking Footgear.


Toiletries.

Hiking requirements, necessities, and a list of important items to pack and bring:

Proper Hiking Backpack. (Fitted and tested before coming on the hike. Make sure it suites body type and shape and sits comfortably. Try it out with weight before.)

Keep all items lightweight.

Food for 2/3 days. (Ensure lightweight packaging and as much dried or desiccated foods.)

Snacks. (Nuts, Biltong, energy bars, etc.)

Small hiking gas stove and cooking utensils.

Water, at least 1.5 litres. (1 or 2 bottle(s). You will be able to fill water bottles along the streams.)

Game or any energy drink mix.

Clothing and warm sleeping gear. (1x Warm long tracksuit pants for sleeping in.)

A good pair of hiking boots and at least 2 pairs of spare socks. (1 pair on the feet and 2 in the backpack.)

2x Comfortable hiking pants and shirt. (1 pair on body and 1 pair in a backpack.)

1x Rain Jacket/waterproof anorak.

1x Warm fleece, jacket or Jersey.

1x Hat. (Beany and gloves good idea but optional.)

1x Sleeping bag.

1x good torch.

Toiletries. (Only the minimal of toiletries to reduce the weight of a backpack. Small toothpaste tube and toothbrush, hairbrush, etc.)

Small towel.


First Aid Kit (Guide will have First Aid Kit as well).


Any personal medicine(s).
The Following Hiking Gear is Available on Loan:
Hiking Backpacks

Cooking Gear (Gas burners, cutlery and crockery)

Water bottles,

Walking Sticks
Somerset West, Stellenbosch

Mountaineering Tour

Nature Tour

Backpacking Tour

Contributed By
Other Tours by this guide