1 Day History tour itinerary for Cape Town: Admire The Panoramic Beauty Of Cape Peninsula
Cape Town

Nature Tour

History Tour

Eco Tourism Tour
Enjoy the breathtaking views from the highest sea cliffs in Africa and get a good overview of Cape Town from Cape Point, the tip of the Cape peninsula famous for its ocean views, the Cape Point lighthouse, as well as the flora and fauna. A visit to Boulders Beach is a must, as this remains the only place in the world where one can get up close to African Penguins.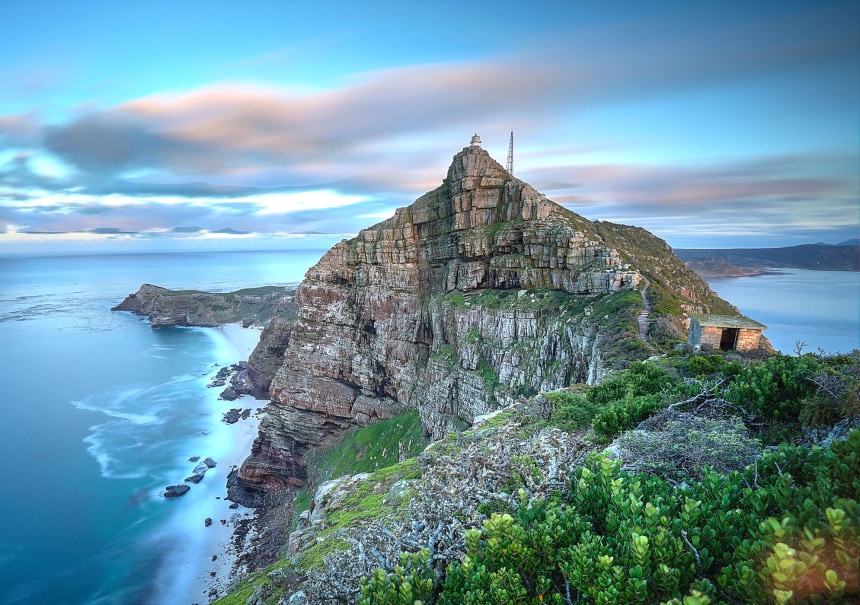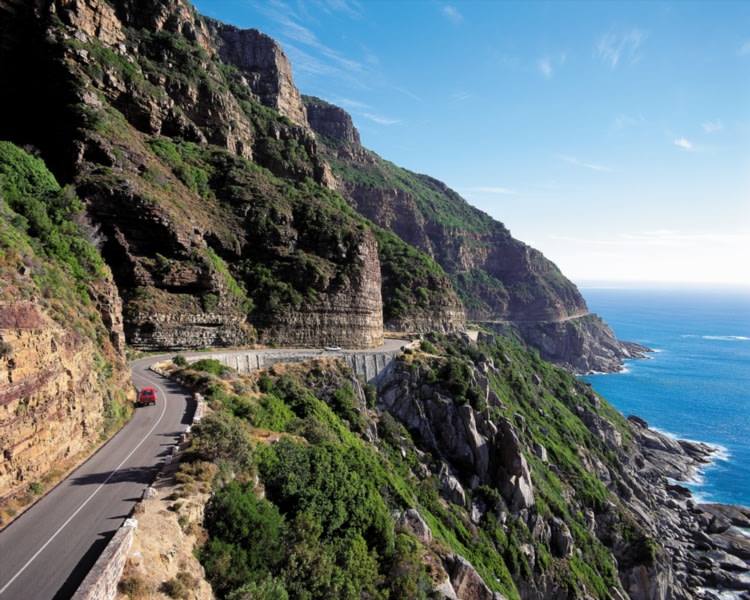 Tour duration: 0830 - 1700
150 km round trip.

The Cape Point Nature Reserve, encompassing 7750 hectares of rich and varied flora along its 40 km coastline, extends from Schuster's Bay in the west to Smitswinkel Bay in the east. Cape Point's headland consists of three promontories: the Cape of Good Hope, Cape Maclear, and Cape Point itself.
The cliffs of Cape Point, more than 200m above the sea, provide the perfect lookout spot for whales, prevalent between May and November.

Lunch and a visit to Boulders Beach. This beach remains the only place in the world where one can get up close to African Penguins. Penguin viewing is made easier by boardwalks that lead visitors across the beaches as well as to an information center, which is managed by SANParks.

We also drive along Chapman's Peak Drive on the Atlantic Coast between Hout Bay and Noordhoek in the Cape Peninsula. This is one of the most spectacular marine drives in the world. Chapman's Peak Drive is affectionately known as "Chappies" and is a must for anyone who is passionate about the majestic scenery of Cape Town.

False Bay is the backdrop to most of this day. It's a world of looming crags and cliffs, mountain passes, lots of beaches (some secluded, others wide and panoramic), and an ocean full of great white sharks visiting southern right whale pods, seals and fish, including snoek, which is popular to eat.

On the mountain slopes, sometimes within spitting distance from homes, troops of wily Peninsula baboons roam, while kestrels, hawks, and buzzards fly in the skies above.

For a fuller experience, choose one of these options:
A 40-minute boat cruise which will allow you to see about 9000 Cape Fur Seals, all sitting on a small island off the coast of Hout Bay. Enjoy the breathtaking scenery. (This tour is not for people who suffer from seasickness)

Visit a working Ostrich farm - a must for all animal lovers.

Visit the Kirstenbosch Botanical Gardens - showcases all the Southern African flowers and trees; also offers excellent shopping opportunity. This tour is for nature and bird lovers.
600 ZAR Per Adult (* 7 people )
4500 ZAR Per Adult (* Private Tour)
All entrances.

Air-conditioned vehicle.

Qualified guide.

Water.
Seal Island Cruise Ticket.

Lunch

Entrance to Kirstenbosch, if this is part of the itinerary.

Gratuities.
We cannot guarantee the availability and schedule of third-party operators.


We reserve the right to utilize the services of an alternative service provider.

Please note that we cannot guarantee any specific animal sightings or interaction with animals as these animals are all in their natural habitat and wild. This also applies to any product where we advertise interaction with animals in conservation projects.

We reserve the right to terminate tour services if children are not behaving properly or causing a disturbance.

Third-party service provides may charge entrance fees charged for children under 12 years. In order to qualify for children's rates (when available), the child must be accompanied by 2 adults on the tour.
Cape Town

Nature Tour

History Tour

Eco Tourism Tour
Contributed By
Other Tours by this guide