11 Days Trekking tour itinerary for uganda: Ready For Your Great African Holiday
Kampala, Entebbe, Masai Mara, Hell's Gate National Park, Lake Nakuru National Park, Naivasha, Amboseli National Park

Trekking Tour

Airport Transfer Tour

Wildlife Tour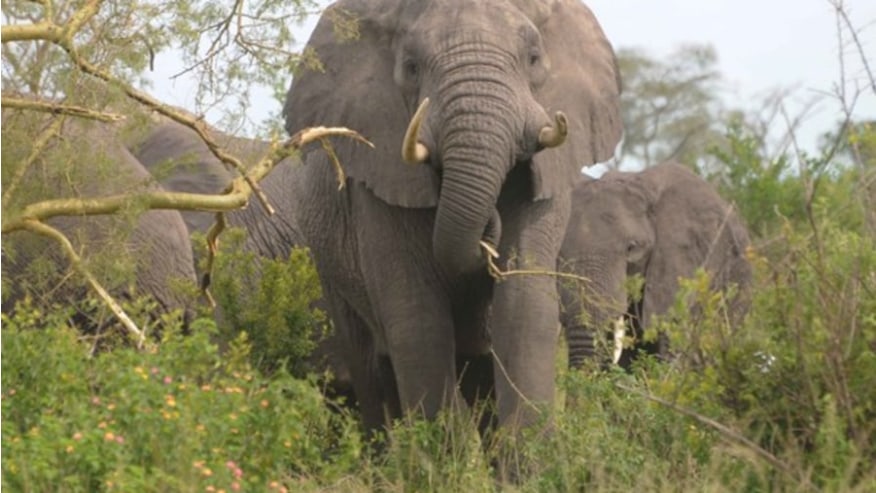 Experience one of Kenya's greatest tours and proceed to Uganda and visit the source of the River Nile. The tour offers lots of scopes to include optional activities which really ensure that you get the most out of your safari holiday in Africa.
Arrival at the airport and hotel transfer.
After arrival at Kinyata International airport, a representative of the company will meet you and transfer you to your accommodation.
After breakfast, get picked up and driven to Masai Mara with a stopover at the Great Rift Valley.

Continue driving on through Longonot and Suswa and on to the Western walls with another stopover at Narok for re-fuelling.

Then, you will have lunch before arriving in the Mara in time for evening game drive in the Mara popular for the Big five (Lions, Elephants, Leopards, Buffalo and Rhinos).

The team returns to camp late in the evening just in time for dinner. A campfire gathering under clear Africa's Sky follows after dinner and overnight at camp/lodge A full day spent viewing and exploring this spectacular National park. All the big Five can be seen. Maasai Mara is also famous for its birdlife.
Meals and overnight at the camp.
Masai Mara and Lake Nakuru
Take an early morning game drive in Masai Mara Park before breakfast.

After breakfast, leave camp and proceed to Nakuru to arrive in the evening. Lake Nakuru is known as an ornithological paradise by birdwatchers because the lake is world-famous as the location of the greatest Lake Nakuru Flamingos bird spectacle on earth which boasts anywhere between one and two million lesser and greater pink flamingos that feed on the abundant algae thriving in the lakes warm waters. It is one of the few parks that have been specifically established (Gazetted) for the protection of birds specifically flamingoes, more than 450 species of birds have been recorded here. The park has also been established for the protection of endangered species such as the rhino and is also home to Columbus monkeys, Leopards, Giraffes, and a variety of plain antelope. Lake Nakuru is famous for its Pink Flamingoes and many other types of birds. There are also a number of animals in this park.
Take an early morning game drive in order to spend the morning watching and photographing birds and wild animals in the park.

Depart Lake Nakuru, with lunch en-route to Naivasha.

On arriving Naivasha, you can opt for boat riding.

Then, you will have dinner and overnight at the camp.
From Naivasha to Amboseli National Park
After an early breakfast, drive a short distance on to Hell's Gate National Park for a walking tour. Located in the Naivasha area, this is one of the lowland parks in the country which you can walkthrough. The looming cliffs and the Hell's Gate gorge itself are spectacular and home to a variety of birds and animals such as zebra, baboons, Thomson gazelle, antelope, cheater, and leopards. The Olkaria Geothermal power station, which uses one of the hottest sources of energy in the world, is also a spectacular site, with plumes of steam rising.

Depart Naivasha towards Amboseli National Park, arriving in the evening.
Game Drives in Amboseli National Park
The whole morning and afternoon you do game drives over the park's dusty roads. You are likely to spot wildebeest, giraffes, Gazelles, Impala and zebra attracted to the marshes and swamps fed by the melting snows of Kilimanjaro. You may also spot lions on the fringes of the marshes as well as a great variety of bird-life (some 425 species of bird populate the park). With Kilimanjaro providing a dramatic backdrop, your photographs will be stunning with Elephants, which makes Amboseli popular as there in hundreds.
Depart Amboseli National Park to Nairobi City
First, you will have early morning game drives. It will be your last game drive at Amboseli before coming back for breakfast and packing for Nairobi and get ready for Uganda.
Leave your accommodation in Nairobi in the morning to head to Jinja. The journey takes about 5 hours.

On arrival to Jinja, get to the lodge to enjoy lunch and in the afternoon, you then make a boat trip to the source of the Nile along the River.
A day in Jinja, Source of the Nile and white water rafting
Spend the day enjoying the city of Jinja and its richness. A big highlight here is the possibility to go whitewater rafting on the mighty Nile. There are different difficulty levels so could be some option that fits most. Another option is to explore Jinja town. (Note that rafting is not included in the quoted price), make a boat trip to the source of the Nile along the River.
Transfer to Entebbe via kampala
Leave Jinja and head for the bustling city of Kampala. Here, you enjoy a city tour, and in this city tour, you will be able to experience the city life first hand with exploration of the key city social, cultural and political installations in terms of sights and sounds, that is the King's manmade lake, and Royal Tombs, before heading to Entebbe for your flight.
Entebbe Wild life education center
After breakfast, you will visit the wildlife education centre and then prepare for Entebbe Airport transfer as it is the end of the tour (no accommodation). Additional accommodation can be arranged for extra cost depending on your plans and journey schedule.
Car hire transportation in 4WD tourist car


Park entrance fees in the parks


Bird watching while on tour


Guided game viewing in all parks


Launch cruises


Warm lunches during transfer days


Safe drinking mineral water in car full time


Meals at the lodges


Airport /Hotel transfers
Air ticket and visa fees


Soft sodas and alcoholic drinks


Extra activities out of itinerary


Other personal items/expenses
11 day great Masai- Kenya and Jinja - Kampala trip

The tour offers lots of scopes to include optional activities which really ensure that you get the most out of your safari holiday in Kenya. People's choice safaris give you this chance to experience one of Kenya`s greatest tours. Proceed to Uganda and visit the source of the River Nile and Kampala.

Kampala, Entebbe, Masai Mara, Hell's Gate National Park, Lake Nakuru National Park, Naivasha, Amboseli National Park

Trekking Tour

Airport Transfer Tour

Wildlife Tour

Contributed By
Other Tours by this guide