14 Days Trekking tour itinerary for tanzania: Travel From The Roof Of Africa To Its Beaches
Arusha, Lake Manyara, Moshi, Mount Kilimanjaro, Ngorongoro Conservation Area, Serengeti National Park, Tarangire National Park, Zanzibar

Trekking Tour

Sightseeing Tour

Wildlife Tour
Take this unique tour that offers vastly different experiences in one tour package. One part of this tour will test your stamina when you trek up to Mount Kilimanjaro. The second part will let you relax when you visit Zanzibar beach resort. In between you will visit two wildlife national parks and one crater. See the best of Tanzania in one go!
Drive to Kilimanjaro National Park Marangu Gate, Hike to Mandara Hut
Breakfast and briefing.

Drive to Kilimanjaro National Park Gate.

Commence the trek. Walk through the rain forest to the Mandara Huts.

Take a detour to Maundi Crater and see the surroundings. In the rain forest, look for towering Eucalyptus trees, bird life, and Colobus monkeys.

End the day with dinner and spend the night at Mandara Hut.
Hike Mandara Hut to Horombo Hut
Leave the glades of the rain-forest and follow an ascending path on the open moorlands to the Horombo Huts. Views of Mawenzi and the summit of Kibo are amazing. Look for giant lobelias and grounsels. You may begin to feel the affects of the altitude.

Keep the trek going till evening.

Get dinner and spend the night at a lodge in Horombo.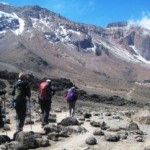 Rest day at Horombo Hut with optional hike by Mawenzi Peak.

Explore the nearby areas if you wish.

Spend the night in Horombo.
Hike Horombo Hut to Kibo Hut
Begin an early walk onto the saddle of Kilimanjaro between the peaks of Kibo and Mawenzi. Vegetation begins with upper heath-land but then disappears into "moonscape".

Get some rest and dinner.

Stay overnight at Kibo Hut
Hike Kibo Hut to Summit, and down to Horombo Hut
At 2 am commence the climb to the summit on steep and heavy scree up to Gilman's point located on the crater rim.

Ascend to Uhuru Peak, which is the highest point in Africa. There are unbelievable views at every turn. Enjoy the view.

Descend for lunch and rest at Kibo.

Continue descending to the Horombo Huts.
Hike Horombo Hut to trail head, drive to Moshi
After breakfast, descend steadily down through moorland to the Mandara Hut. Continue descending through lush forest path to the National Park gate at Marangu. At lower elevations, it can be wet and muddy. Gaiters and trekking poles will help.

Take a relaxing drive back to your hotel in Moshi (about 1 hour).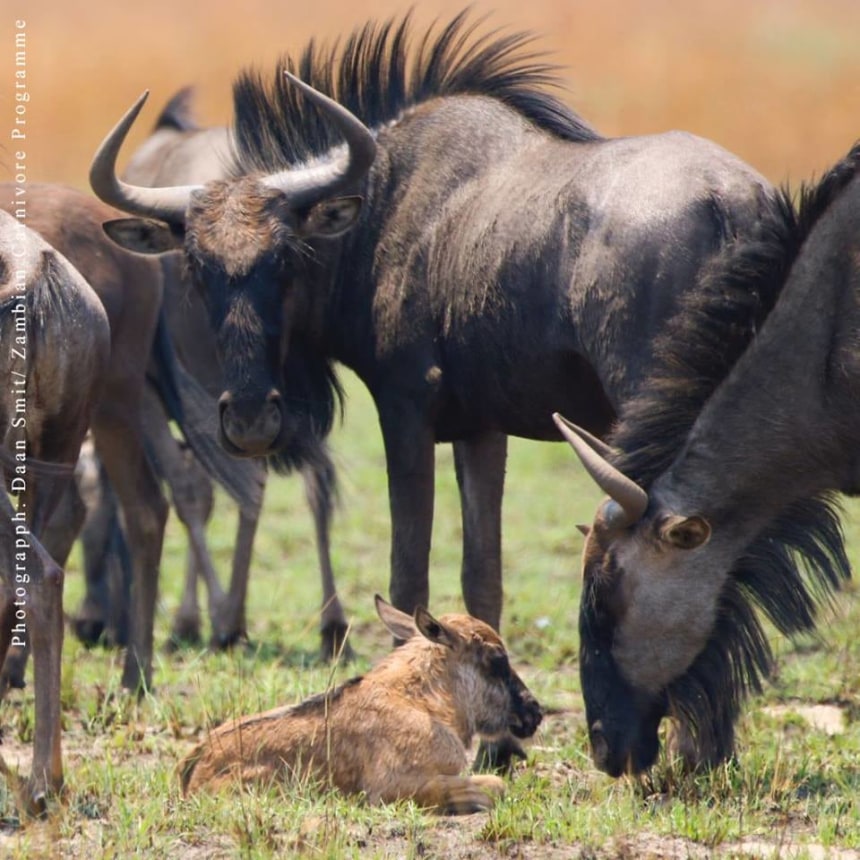 Drive to Serengeti National Park. This park is a home to staggering 1.6 million animals.

Have Lunch at 1pm.

Rest before leaving for the plains looking for ore big games .We follow the trails of the migrating wildebeest through the afternoon.
SERENGETI NATIONAL PARK SOUTHERN AREA -NGORONGORO CONSERVATION AREA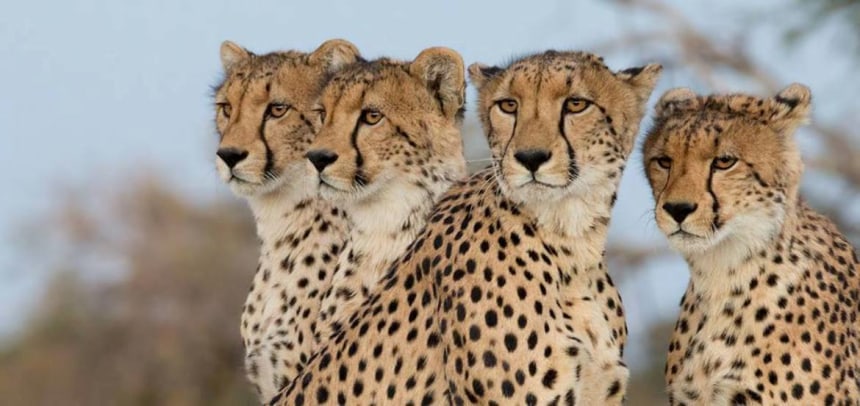 Have breakfast and leave for Ngorongoro conservation area. This is a UNESCO,world heritage site situated in 260 km wide volcano crater.

Stop at Olduvai Gorge if you are an archaeology buff. Some of the earliest known human remain have been found at this site. The site was occupied by our genetic ancestors some two million years ago, and continues to offer clues about the origin of homo sapiens .

Pass by the maasai boma to witness the real African culture and traditional lifestyle.

After lunch keep exploring the Ngorongoro crater ,venturing right up to the rim for dinner and overnight stay.
Have a heavy breakfast, get your packed lunch and leave for Tarangire National Park.

Take a detour through a traditional Maasai vilage where you can get acquainted with locals and watch some traditional dancing.

Descend to the crater floor in search for more big games.

Experience lunch on the a crater floor, at one of the several picnic sites near Lerai forest or hippo pool. If you are lucky, you will spot the rare black rhinoceros late in the afternoon.

Venture back out of the crater and head to Tarangire national park, where you will spend the night.
TARANGIRE NATIONAL PARK TO ZANZIBAR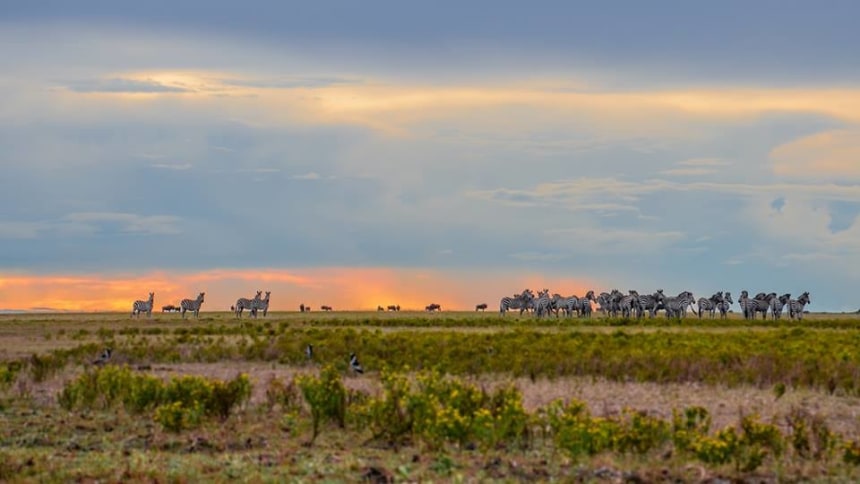 Embark on a final drive through Tarangire national park after breakfast.African elephant-the world biggest mammals -re very common in this area. The park is also doted with the iconic baobab, shrub trees that can grow up to 30 m tall.



After a full day exploration at Tarangire, head to Arusha for your flight to Zanzibar.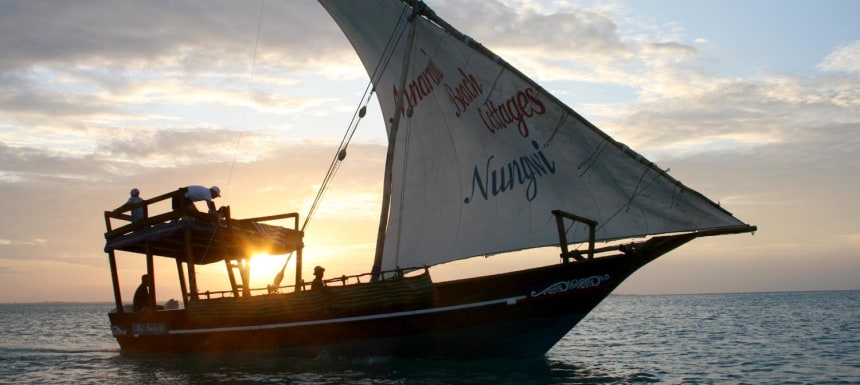 Arrive in Zanzibar.

Drive to the Nungi resort beach.

Spend a relaxed day there.

Indulge in water sports such as snorkeling if you wish.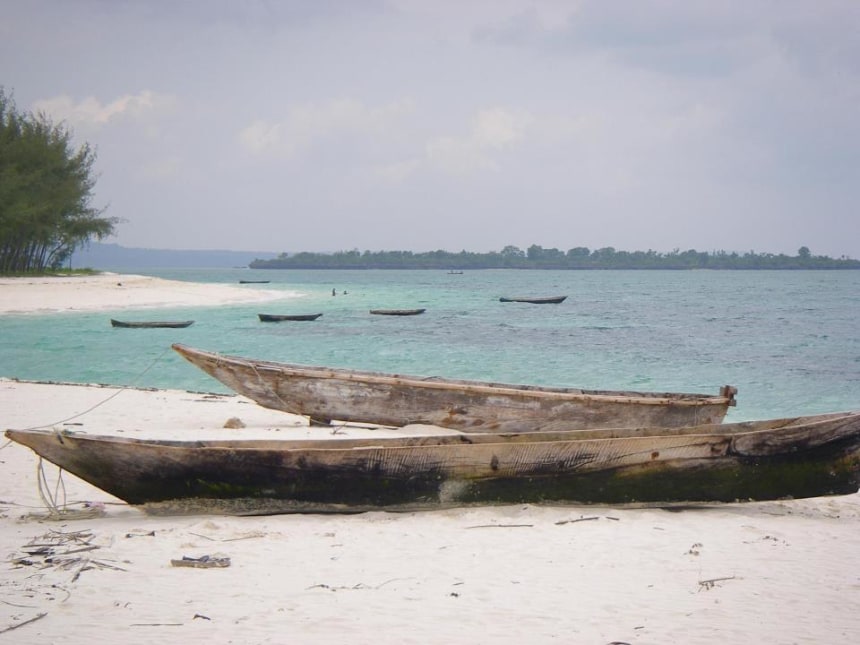 Walk through the Kendwa rock areas.

Explore the beaches and the water life around there.

Go on boat rides in the ethereal water.
Have a lazy morning, have breakfast at the beach side restaurant.

Visit Stone town and the Spice island.


Stop at Forodhani gardens for a glance at the evening life.

Dinner and stay at a beach resort.

Have breakfast and drive to the airport for your flight home.
Local flight Arusha -Zanzibar-Zanzibar -Airport of departure

Accommodation and meals as stipulated on above itinerary-All meals ,breakfast,lunch and dinner.

Ground transportation with an English speaking driver/guide or naturalist guide.

Game drive or sightseeing as detailed on the itinerary.

Park or reserve entry fees.

Pick up from the airport of arrivals and drop off to the airport of departure.

Full board accommodation while on safari.

Transport based on excellent 44 vehicle (land cruiser) with open roof for game viewing.

Driver salary and allowances and all park fees for vehicle and driver.

Local tourist taxes.

All camping equipment- sleeping bags, mattresses, tents and all kitchen utensils.
You'll need a good level of fitness for this trip. The distances may not be long, but the altitude makes it much harder than your average uphill hike. The going will be slow as your body adjusts.

Tried and tested all-purpose hiking equipment is required. Temperatures at night can get very low when you're above 3,500 metres, so warm clothing and a sleeping bag are essential. You can hire this equipment if the need be.

Your safety comes first. Our experienced guides will monitor each passenger for any signs of acute mountain sickness. If you show any signs, you'll descend immediately with a guide.

Hiking for several days without a shower can be tough – be prepared for some dust and dirt. A mask, wet wipes and face washer may become your best friends!

The huts along this route sleep between 4 and 12 passengers and will be mixed-gender.

Enjoy snorkeling, diving, sailing or spa at your Zanzibar hotel







Arusha, Lake Manyara, Moshi, Mount Kilimanjaro, Ngorongoro Conservation Area, Serengeti National Park, Tarangire National Park, Zanzibar

Trekking Tour

Sightseeing Tour

Wildlife Tour
Contributed By
Other Tours by this guide