4 Hours Culture tour itinerary for San Juan & Carolina: Drive To Historic Monuments Of The Puerto Rican Capital
San Juan, Carolina

Culture Tour

History Tour

Sightseeing Tour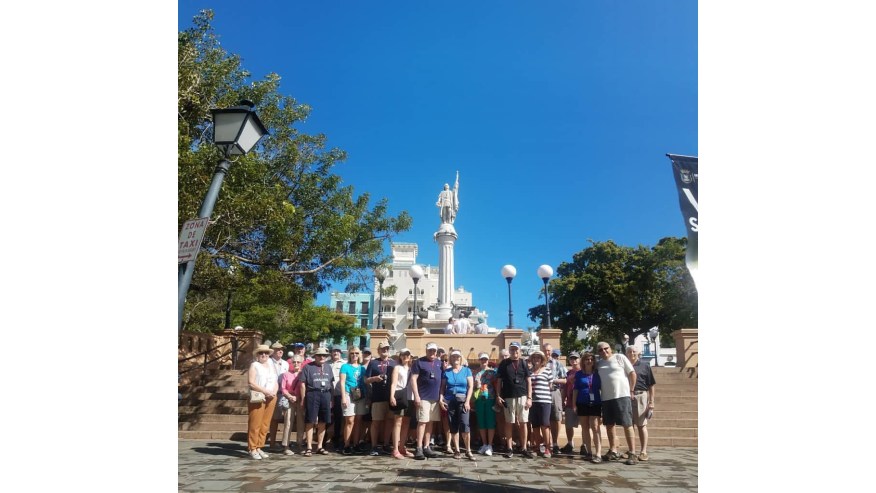 Experience Old San Juan in a delightful ode to its seat of honour within the history of the New World's conquest. Receive insight into the life of the common city dwellers, as well as the military origins of the Spanish stronghold that became the City of Saint John the Baptist.
Old san juan Done Right! - Driving
Some sights you'll see include:
San Juan Cathedral (1528), Cathedral, Basilica, and first place of worship

La Fortaleza (1533), the oldest seat of government in continuous use in the Americas.

Columbus Square (1772) between the historic old city and the new.

Ballaja Barracks (1854), last Spanish construction of monumental proportions in the Americas. Barracks, Hospital, Culture Center and patrimony of P.R. to the world.

State Capitol (1924) built to guard the city's harbour entrance.
Important Note:
The State Capital may or may not be accessed. This depends entirely on the directives and security measures followed by the police force. The guides don't control this access.

Chilled bottled water and a Frito-Lay's snack.
San Juan National Historic Site: Castillo San Felipe del Morro and/or Castillo San Cristobal
This tour does not enter San Juan National Historic Site.

Though it is highly recommended you visit Castillo San Felipe del Morro and Castillo San Cristobal, because of both merit a detailed explanation. The tour time centres on the city and its parts as they fit each other. The guides touch on how San Juan came to be, why it came to be so heavily fortified, who attacked and when. Along with these, they address other things that can help a visitor better connect its dots, understanding more of the old city's past and how it reached its present.
San Juan, Carolina

Culture Tour

History Tour

Sightseeing Tour

Contributed By
Departures
This tour is offered throughout the year on the following days of the week.
Monday 14:00
Tuesday 14:00
Wednesday 14:00
Thursday 14:00
Friday 14:00
Saturday 14:00
Sunday
Other Tours by this guide
From USD

99

8 Hours

Nurture body & soul by driving south into the countryside and eating at Guavate (The Pork Route). Continuing on to visit a spot ...

From USD

60

4 Hours

Experience a delightful ode to unmatched Old San Juan. With half a millennium of groundwork on hand, allow us the privilege of ...

From USD

80

6 Hours

Walk a trail along hardwood trees and passion fruit vines in El Yunque. Birds will be heard and soon the sound of the ...