2 Hours Culture tour itinerary for Manila: SLUM TOUR
Manila

Education Tour

Culture Tour

Sightseeing Tour
Visit one of Manila's poorest areas where people try to live and work and call home. Understand the issues that the residents face, and discover resilience in its truest form. On this tour we will go to two major slum areas in Manila. First an area called Pritil, it is the slums by the riverside and next, Happyland, were you can see many of Manila's slums.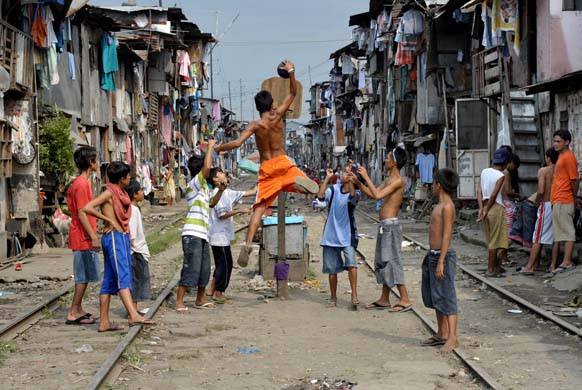 Recycling Area: See how many of the residents' scavengers earn a living


Pagpag: Observe and understand the leftovers that are considered sumptuous to the residents living in the area.

Residential Areas: Wander through the area and visit somebody's house

Estero de Vitas: Understand the importance of the river in the community

Public Transportation: Experience public transportation in the Philippines as the tour leaders take you on a jeepney and tricycle/kuliglig
All form of public transportation used to follow the route of the tour.
AMENITIES: There are Western toilets available at the start and the end of the tour.

CAMERA POLICY: Please note that we have a strict NO CAMERA policy on this tour. We try to be as less intrusive as possible and at the same time to minimize any discomfort our tours can cause to the locals. Please understand this and respect our policy.
WARNING: There are areas that could be really muddy. Please wear closed shoes. We will provide rain boots.
AVAILABILITY: EVERYDAY MORNING AND AFTERNOON.

CHOOSE BETWEEN 9:00AM AND 2:00PM
MEETING POINT: Jollibee Tayuman (fast food restaurant)
Near the entrance of Tayuman LRT-1 Train Station
Tayuman Road corner Rizal Avenue.
Manila

Education Tour

Culture Tour

Sightseeing Tour
Contributed By
Other Tours by this guide