7 Hours History tour itinerary for Tighina & Tiraspol: Cross Over From Chisinau To Transnistria
Tighina, Tiraspol

Food and Drink Tour

History Tour

Sightseeing Tour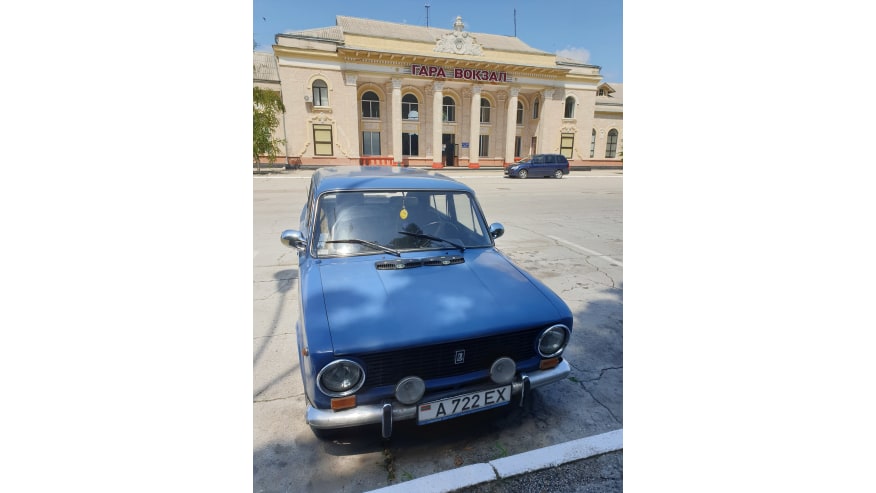 Walk in the streets of Bender town and explore the biggest Ottoman Fortress in this part of Europe. Then at the capital, admire the Soviet infrastructure by visiting the capital. Treat your taste buds with the national cuisine which is a blend of Russian and Ukrainian food.
One day tour of Transnistria
Your Transnistria driver-guide will meet you at the pickup point in Chisinau.

Then, you will cross the border and in 5 minutes you will walk the streets of Bender town. Bender has the biggest Ottoman Fortress in this part of Europe. The green and empty streets give you a tranquil feeling.

Visit the monastery located near Bender.

In about one hour, you will drive to Tiraspol - the capital of Transnistria. Tiraspol has lots of monuments, a huge sturgeon factory, a brandy factory and many other soviet/modern buildings.

Indulge in the national cuisine of Transnistria which is a great combination of Moldovan, Russian and Ukrainian food.

You will return to Chisinau at your hotel.

90 USD Per Adult
140 USD Per Adult (* 2-3 persons)
190 USD Per Group (* for 3 to 7 persons)
380 USD Per Group (* For 8-17 persons)
Guiding Service within the tour.

Transportation.
Your personal expenses, such as souvenirs, lunch, entrance fees and so on.
Transnistria is about one hour drive from Chisinau.


The only thing you need for this trip is your passport.


For lunch and souvenirs in Transnistria, you can pay in Moldovan lei, Dollars or Euro.

Transnistria is territory populated by nice people, beautiful sights and fabulous cuisine.

Tighina, Tiraspol

Food and Drink Tour

History Tour

Sightseeing Tour
Contributed By
Other Tours by this guide
From USD

40

2 Hours

Go to the first place you have to discover while visiting the Republic of Moldova. It is a very quiet and green city, so a ...

From USD

80

6 Hours

Be enamoured by traditional Butuceni culture at scenic villages and also relish their authentic wine while ...