14 Days Culture tour itinerary for sri-lanka: Ceylon In Style
Colombo, Dambulla, Galle, Nuwara Eliya, Sigiriya

Nature Tour

Driver Tour

Culture Tour
A teardrop island, Ceylon puts its treasures like exquisite temples, fragrant spice gardens, rolling tea plantations, rich natural wildlife, lakeside towns and colourful markets – in the palm of your hand.
Fly to Colombo, capital of Sri Lanka.

You'll be met at the airport and given a mobile phone so you can contact your chauffeur guide at any time.

From the airport, you'll be chauffeured to Negombo and your hotel, located on the town's dazzling golden sands.
Negambo to Cultural Triangle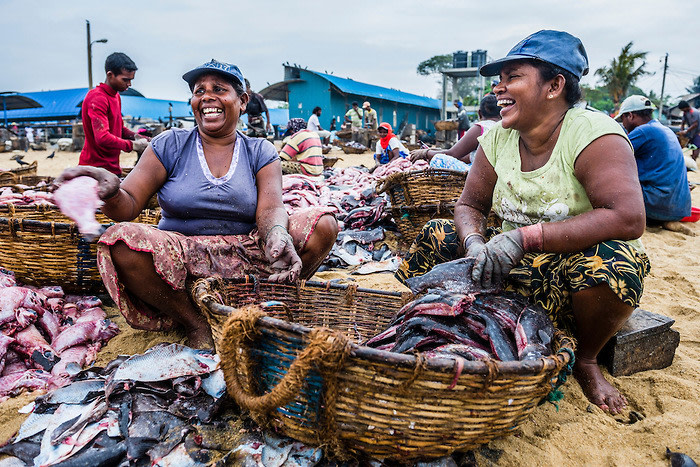 After visiting Negombo fish market transfer to Sigiriya, in the Cultural Triangle.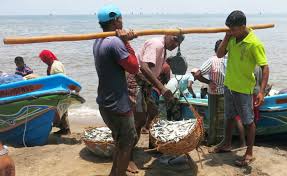 Overnight stay at Habarana.
Habarana to Anuradhapura back to Habarana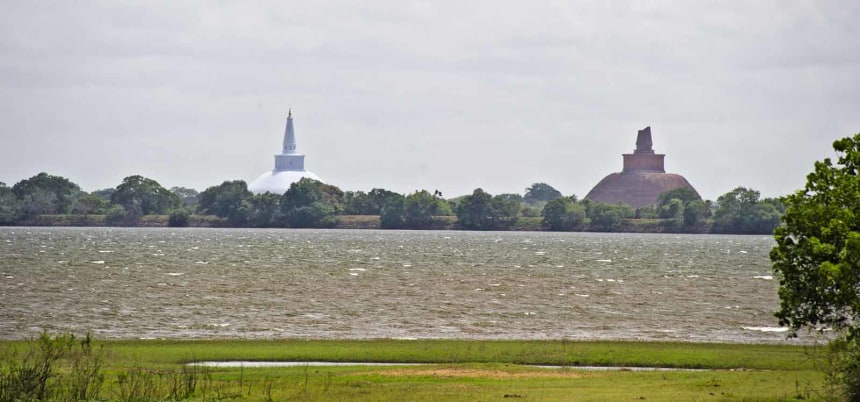 After breakfast, we visit Anuradhapura and be prepared to be overwhelmed by the complex of ancient monuments, stupas, palaces and temples.

You'll visit no less than two UNESCO World Heritage Sites – one of them the oldest historically documented tree in the world, the 2200-year-old sacred Bo-Tree beneath which Buddha is said to have discovered enlightenment.

Evening you may have an Ayurvedic massage.

Overnight stay at Habarana.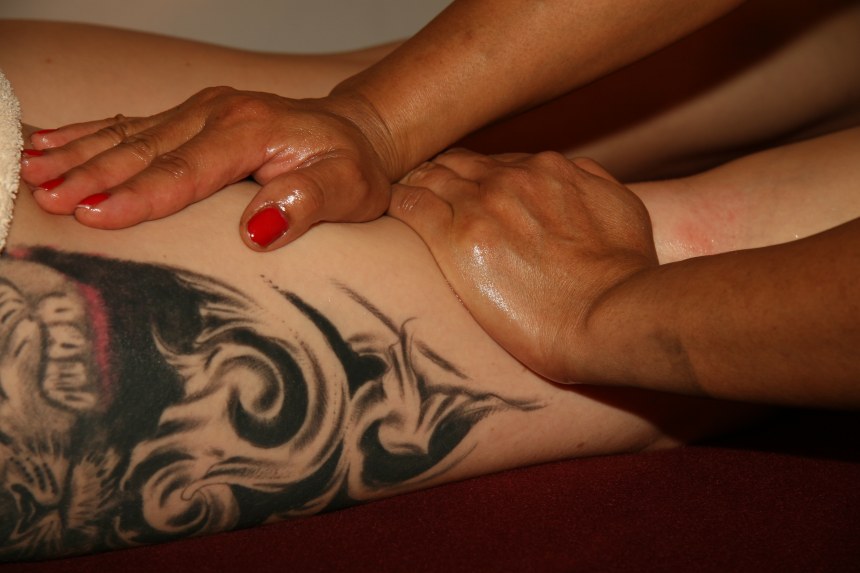 Ayurveda
The modern concept of mucus as an antibody containing a liquid which coats and protects internal linings of the body seems to fit in with Ayurvedic thinking. When the three, "Doshas" are balanced, the body is in good health. When this equilibrium is disturbed and the balance of these complementary forces become unbalanced and upset, illness takes over.
Ayurvedic practitioners study the patient as a whole with the object of restoring balance, getting to the root of the problem and treating it. Local folks have been known to say that while western medicine classifieds germs and attempts to destroy them, Ayurveda classifies human beings and attempts to save them.
Habarana to sigiriya and back to Habarana
You will have an early start today to climb Sigiriya Rock. Another world heritage site declared by UNESCO.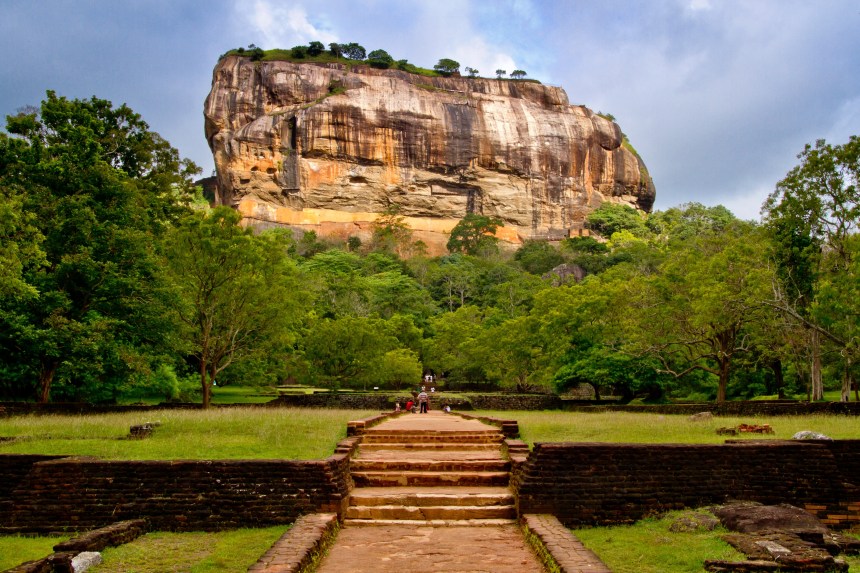 At Sigiriya, you'll be able to climb Lion Rock to the citadel of King Kashapa – an astounding 70-hectare fortified town complete with moat, rampart and gardens. And ancient paintings and walls of rock so highly polished they were used as mirrors. It is a unique combination of 5th-century urban planning, garden designing, architecture, water management painting and poetry.

Evening at leisure or you may have a village safari.

We have an interesting excursion available in Habarana, in the form of a traditional bullock cart ride. This maximum three-hour program is designed for you to experience the real traditional Sri Lankan rural village style, where you will travel in a Bullock cart to a rural village through lush green paddy fields where you will be served tea and " juggery" along with lunch made to authentic Sri Lankan style. Traditional cooking methods, and a visit to a paddy field to see how the local farmers protect their crops from the wild animals, will be demonstrated. The finale of this excursion will be a traditional canoe ride in a lake in Habarana. Highly recommended as a "must do" activity when you are in Habarana to get feel the real Sri Lanka.

Overnight stay at Habarana.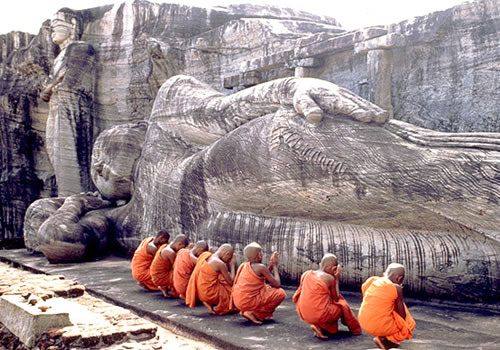 After breakfast, you will be driven to Polonnaruwa.At Polonnaruwa, the Royal Palace is home to three statues of Buddha carved from the solid rock face.

Another world heritage site.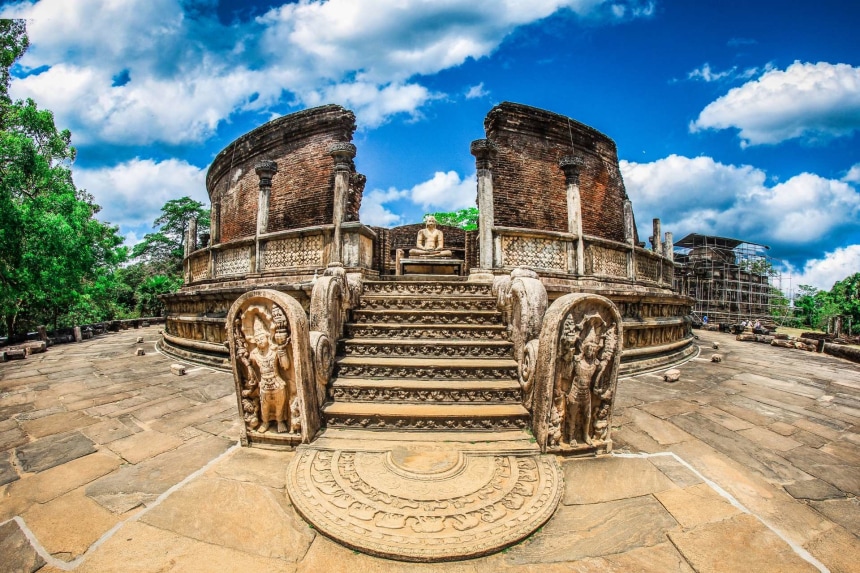 In the evening, we go for a safari at Minneriya National Park.
Around August & September every year, the receding banks of the MinneriyaLake create one of the unique scenes you will ever see.A mass exodus of elephants create the World famous 'Minneriya Elephant Gathering'.A sight to behold and a must see if you happen to visit Sri Lanka!


One of the most spectacular natural scenes you will ever see! The Elephant Gathering at Minneriya is a sight to behold.During the dry season (July to September) water supplies reduce drastically in this region.To cope with this, the elephants congregate around the Minneriya reservoir where grasses are rich and fertile.The elephants come from areas beyond the reservoir and at times herds with numbers as large as 300 – 400 can be seen.


For any observer, this is an incredible moment since this is not only a simple elephant migration.The animals here socialize, bathe and even find mates.It is a unique phenomenon of nature and can only be witnessed in this [sensitive content]fact, it is so amazing it was recently listed as the Top no.6 in the Lonely Planets' guide to wildlife spectacles of the world.
This amazing sight is known as 'The Gathering' is world famous for its large number of elephants.In the period of drought, the water level drops, revealing a tank bed that allows the grass to grow.During this time The Minneriyareservoir becomes a playground where the elephants can satisfy their water needs.

The Gathering peaks during August & September at the height of the drought.
According to authorities, the Elephant Gathering at Minneriya is the largest grouping of Elephants at one time in Asia.This event probably dates back centuries and the creatures a have done it multiple times but it has only gained mainstream attention quite recently.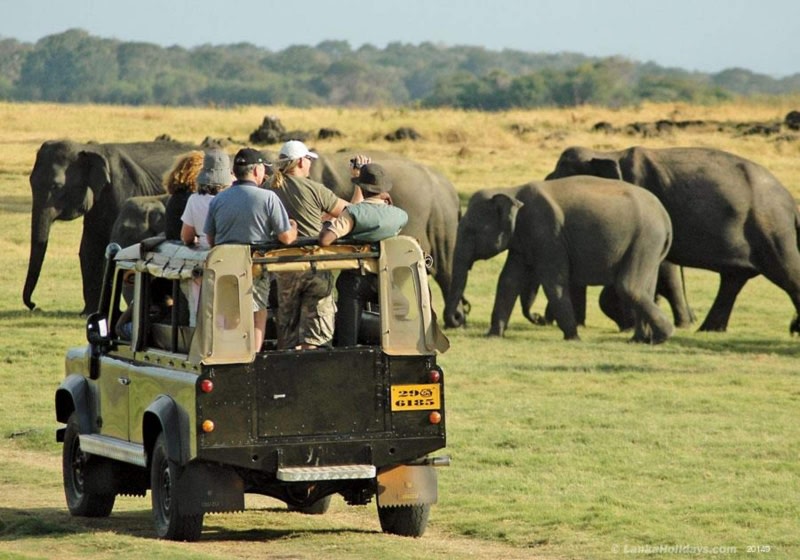 Overnight stay at Habarana.
Cultural Triangle – Kandy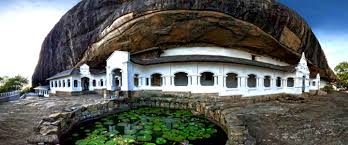 You'll be driven to Kandy, pausing along the way to visit the Dambulla cave temples with their gorgeous wall paintings and their impressive statues of Buddha – almost bursting out of their confined caverns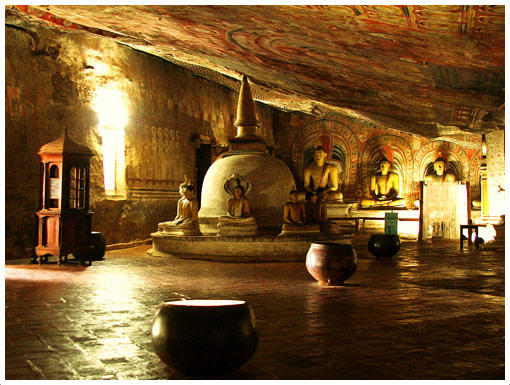 Evening at leisure......

Overnight stay in Kandy.
We will have a late start today.

You will be driven to Royal botanical garden
The Royal Botanical Gardens, commonly known as 'Peradeniya Gardens' is probably the most popular garden in the country. It covers 147 acres and is said to attract close to 2 million visitors every year. It is a glorious expanse of well-kept trees, flowers and pathways, some of which are centuries old. While officially established under the British colonial government in 1843, the history of the park goes back to the 14th century and is tied to the Kandyan Kingdom.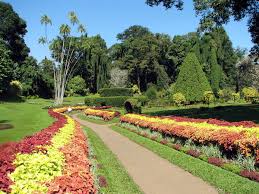 Evening visit the temple of Tooth Kandy.Walk round the large, sacred lake and talk to the people you meet. Sri Lankans are interested in visitors and are unfailingly charming. The culmination of your walk will be the outrageous Temple of the Tooth. This gleaming white wedding cake of a building was created to house a sacred relic, the tooth of Buddha, and is the scene of many colourful festivals and rituals.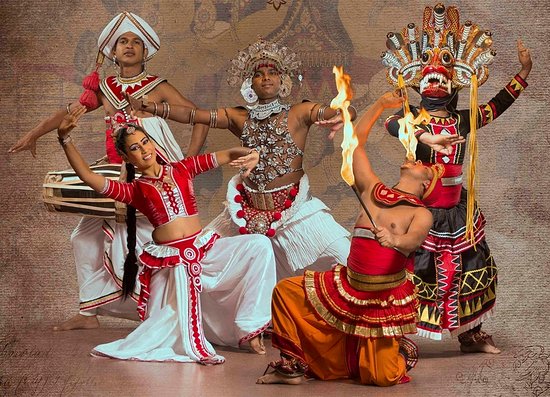 Overnight stay at Kandy.......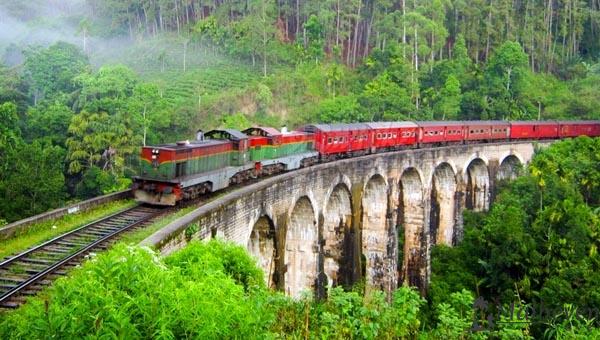 No visit to Sri Lanka is complete without a train journey. Take the most magical train journey through the Sri Lanka' s tea country. This is a fabulous way to see Sri Lanka's hill villages, tea country with its terraced plantations and see the daily life of local people. Your chauffeur guide will take your luggage and meet you at Ella station and transport you to your accommodation after your relaxing hassle free day.
Witnesses Kandy cultural dance show
According to the legend, the origins of Kandyan dance lies in an exorcism ritual known as the Kohomba Kankariya, which was originally performed by Indian shamans who came to the island, from which the locals adopted the dance. It was originally performed by dancers who were identified as a separate caste under the Kandyan Fudel system, they were aligned to the Temple of the Tooth and had a significant role to play in the Dalada Perahera (procession) held each year by the temple. The dance waned in popularity as the support for the dancers from the Kandyan kings ended during the British period. It has now been revived and adapted for the stage, and is Sri Lanka's primary cultural export.

Overnight stay at Ella.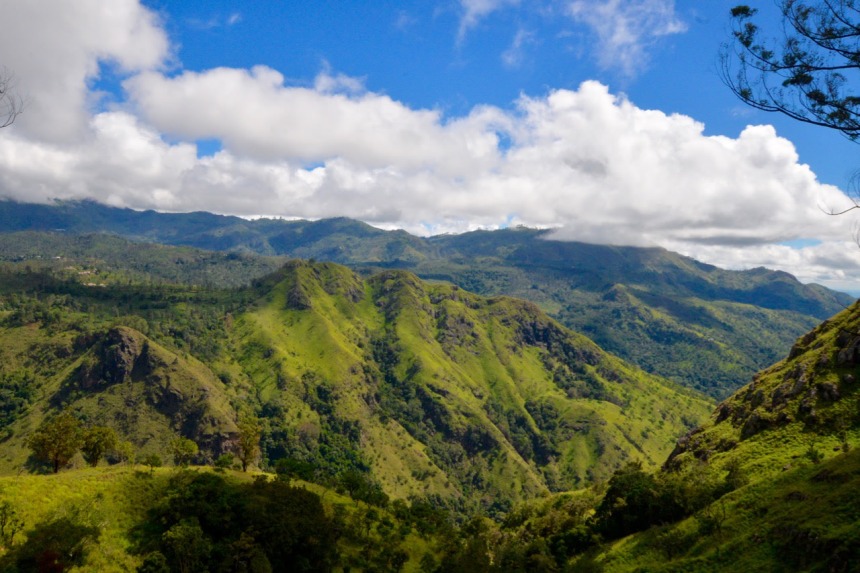 Ella to Yala national park
After the cool of the uplands, and the quiet gentility of the tea plantations, it's time for something completely different.

Your chauffeur guide will take you to Yala National Park, the natural habitat of one of the world's largest populations of wild leopards.


On the way witnesses Ratana water fall....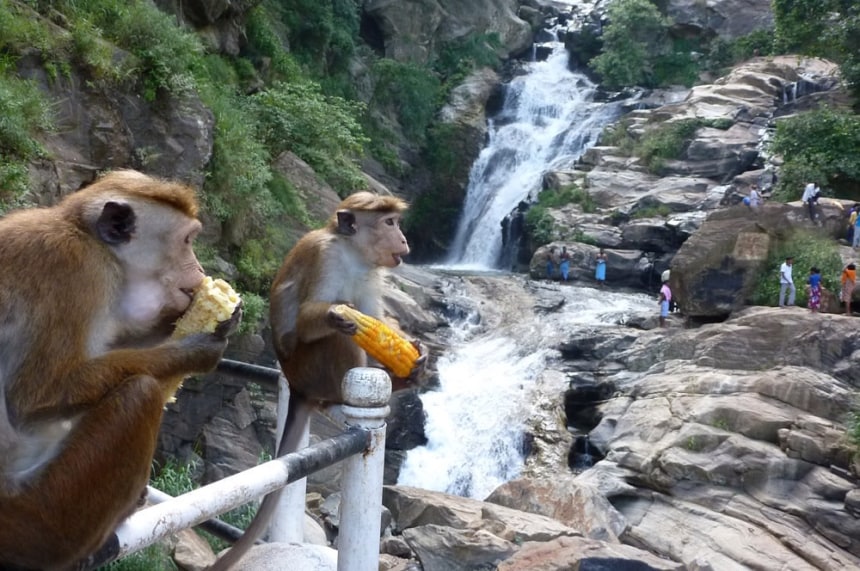 Yala National Park
Yala's arid boulder-scattered parklands are dramatically different from the lush jungles and paddy fields that cover so much of the island. Spanning 100,000 hectares of dry thorny scrub and dusty glades, you could easily be in an African bushveldt, right down to the long-thorn bushes. This background was so suited to viewing elephants, leopards, wild boar, spotted deer, crocodiles and jackals that the entrepreneurial South African Englebrecht, who was shipped over as a POW after the Boer War, rightfully instigated it as a sanctuary – Sri Lanka's first – at the turn of the twentieth century. It's now the oldest and most prominent of them all.
Yala is famed for having the highest leopard density in the world and the park attracts many visitors for this reason alone. Although there are never any guarantees that you'll see one of these famously elusive creatures, the chances of seeing one are high, especially if you choose to camp inside the park itself. Certainly, once you catch sight of a male leopard crossing the road at dusk to stalk a sambur deer, phantom-like behind a bush, or sunning themselves nonchalantly atop a rock you know that these unforgettable moments are all for real. Crocs abound, and the bird population at Yala is also profuse; November to January brings out the most unforgettable courting dances of the ostentatious fantail peacocks.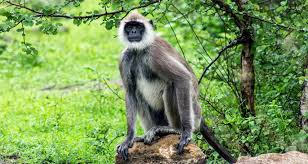 Once part of the ancient kingdom of Ruhuna, Yala was once the land of Queen Viharamahadevi. Cast adrift in the sea as a sacrifice to the gods she fetched up on the Kirinda coast to be saved by king-of-the-time Kavantissa who took her to be his wife. As such, ancient temples, ruins and caves that housed female bikkhus can be found within the sanctuary itself – Sithulpawa is surely the most majestic and inspiring of them all – whilst the pada yathra pilgrim's route from Batticaloa to holy Kataragama knifes through the park as well. The best time to see most animals is during the cooler hours of dawn and dusk, but you should try to avoid weekends or poya (full moon) holidays as it can get very busy.

You may have an evening game drive.

Overnight stay at Yala.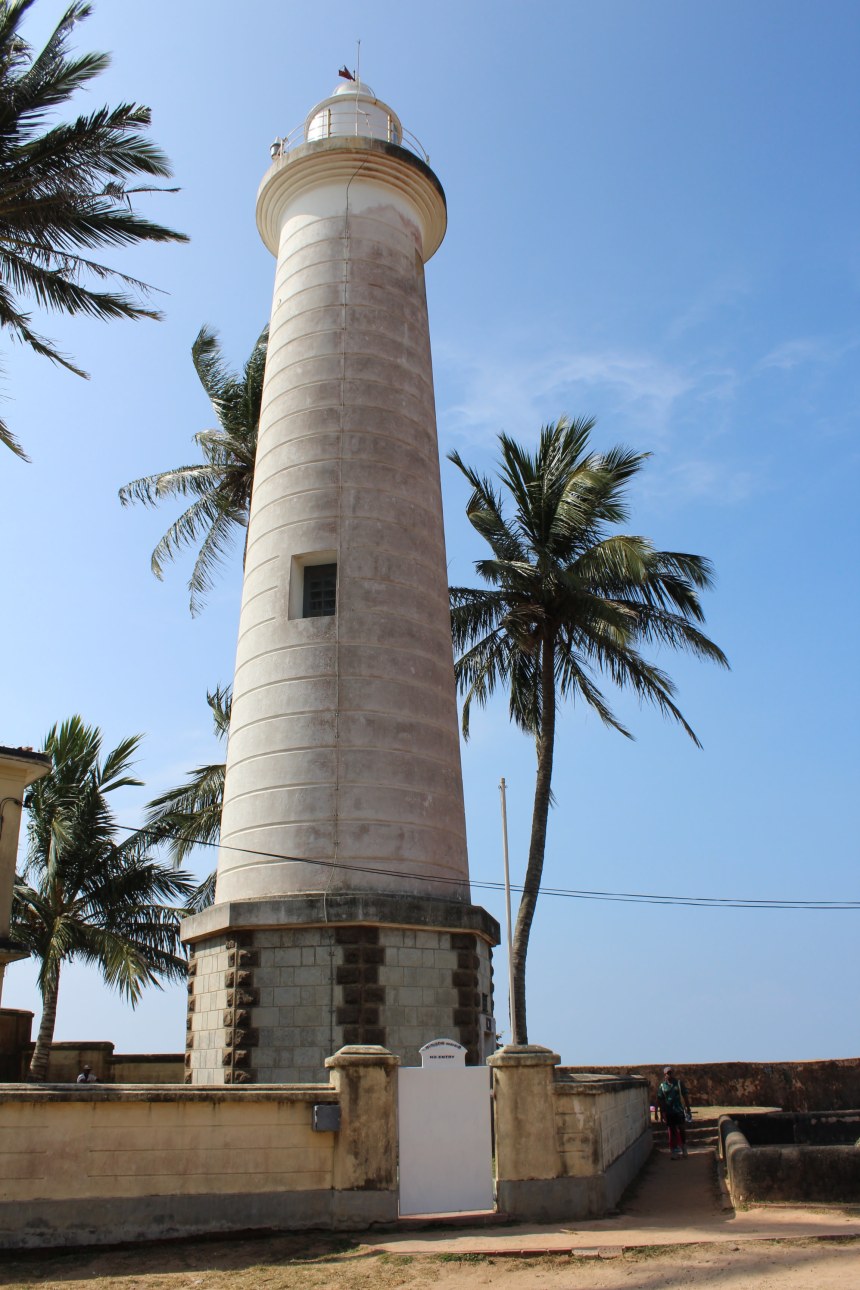 You may do a morning game drive at Yala National Park or after breakfast, you will be driven to Galle.

Galle is the country's oldest living city and is sure to capture your interest, with its historic sites and its unique fusion of European and Arabic cultural and architectural influences. Galle rose to prominence as a port of call for Chinese, Persian, Arab and Indian traders, later followed by Portuguese, Dutch and British colonialists, all leaving their indelible mark on this enchanting seaside town. According to James Emerson Tennent, Galle was the ancient seaport of Tarshish, from which King Solomon drew ivory, peacocks and other valuables. Cinnamon was exported from Sri Lanka as early as 1400 BC and the root of the word itself is Hebrew, so Galle may have been a main entrepot for the spice. Galle had been a prominent seaport long before western rule in the country. Persians, Arabs, Greeks, Romans, Malays, Indians, and Chinese were doing business through Galle port. The 'modern' history of Galle starts in 1505, when the first Portuguese ship, under Lourenço de Almeida was driven there by a storm. However, the people of the city refused to let the Portuguese enter it, so the Portuguese took it by force. In 1640, the Portuguese had to surrender to the Dutch East India Company. The Dutch built the present Fort in the year 1663. They built a fortified wall, using solid granite, and built three bastions, known as 'Sun', 'Moon' and 'Star'. After the British took over the country from the Dutch in the year 1796, they preserved the Fort unchanged and used it as the administrative centre of Galle.

Evening at leisure..........

Overnight stay at Galle.
If you are traveling between December to April you may go to see Blue Whale and dolphin watching today.

Mirissa is one of the most popular beach towns on Sri Lanka's south coast, not least because it boasts one of the most beautiful bays in the island.

During the season between December – April is the best time to visit, when the waters are calmer and safe to swim in, and the café-bars and restaurants which line the beach are in full swing. Zephyr Restaurant and Bar is always a popular choice, serving up delicious freshly-caught seafood and a wide range of inventive cocktails.

Mirissa Bay is renowned for its watersports, including snorkeling and sailing. During the season, Mirissa is also a great surfing spot and attracts visitors from across the globe.

Go out to sea in search of whales and dolphins: Blue Whales, Sperm Whales and Spinner Dolphins are all common sights during December – April. If you are seeking some romance, why not take a private sundown cruise?


You can even stay overnight on Sail Lanka's catamaran 'Jade 52': let the surrounding bobbing waves lull you to sleep before spending the next day paddle-boarding and snorkeling at nearby Weligama.

Evening at leisure...

Overnight stay at Galle.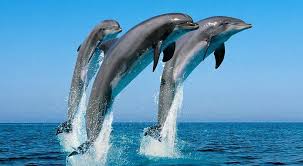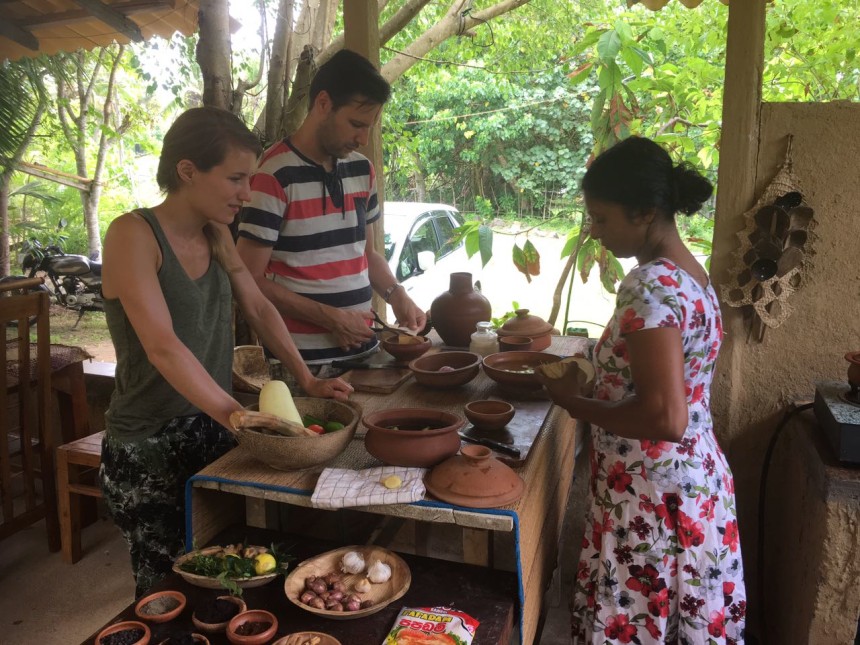 You will be driven to Ahangama to witness Sri Lanka authentic cooking a demonstration with a local family -Ranjith and his wife Devika will join with you to cook, have fun !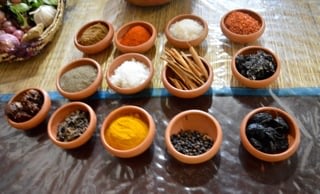 Cookery Demonstration with Truly Sri Lankan style meal.


This is a truly Sri Lankan Experience. You will feel your second home when you visit there. Deevika, will share her experience with you and while her cooking you also have a chance to cook true Sri Lankan style.
Specially in Down South most famous curry is "Fish Ambulthyal" with Red Rice.
You will be able to share all her cooking experience and hints while you cooking with her.

Finally all you can enjoy which you have cooked freshly.

The "Clay House" specially made for the guest to get true Sri Lankan experience which we have, all our old house in the past.This clay house specially made for this experience and you can enjoy your meal also same place.

All Vegetable and Fish freshly brought from the market same day. This is made you true Sri Lankan taste.

This will arrange on your request time, if you would like to have Break Fast or Dinner also we will arrange for you. You have to give your request at least two days advance. Because this all will made freshly.

You all will warmly welcome my wife.

And will get true Sri Lankan village experience. This will be your memorable event which you will never get in any vacation.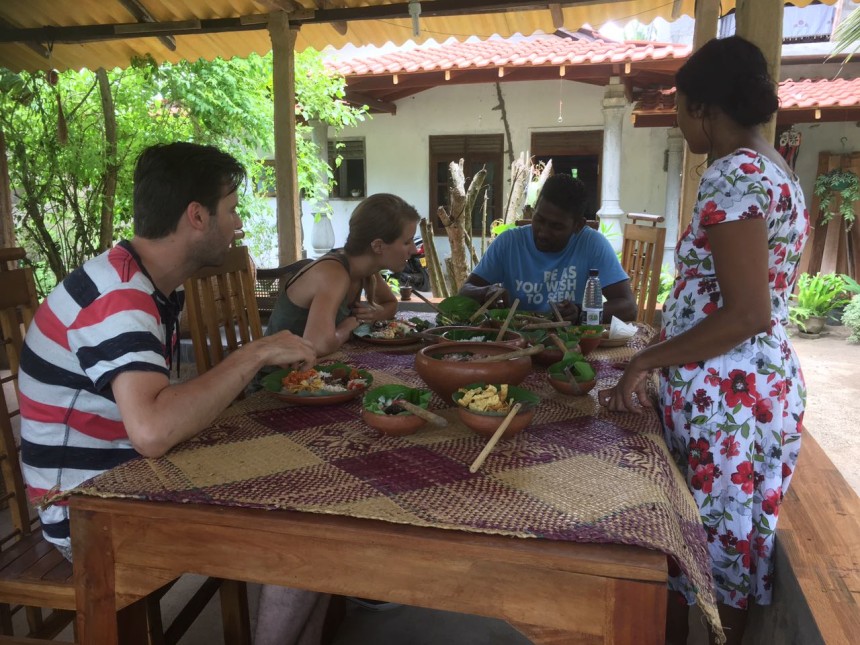 Evening at leisure.......

Overnight stay at Galle.
After breakfast, you will be driven to Negombo on the way you will have a boat ride in Madu river.
Madu River Boat Safari
Sri Lanka is a real paradise for all nature lovers. Yet some places are especially beautiful and draw hundreds of tourists with enchanting sceneries and serene atmosphere. Madu River is located in the south of Sri Lanka near Galle. The water of the river is dotted with small islands and the banks are all covered with lush mangrove forests that are home to dozens of incredible animal species.


Enjoy hundreds of vibrant tropical birds and a few crocodiles if you're lucky enough. These creatures are pretty rare and don't like crowds.


You will also observe some authentic prawn hunting and the peeling of a real cinnamon tree.
While enjoying the safari, you can visit a beautiful temple on the "Koth Duwa" island which has a spectacular statue of Buddha standing.


Boat riders will take you from Colombo Galle into a labyrinth of mangrove forests and exotic plants. There you will see hundreds of beautiful birds including Crimson Frontea Barbex, wood peckers, king fishers, Black – hooded oriole and many, many others. A fish breeding center is located in the middle of the river offering an insight into the breeding cycle of local fish species.


The swampy marshlands that surround the Madu River are under the protection of the government of Sri Lanka as it is a fragile ecosystem that is home to many rare animal species. There are around 300 animal species in Madu River, 19 of which are endemic. The soil there is also really fertile - it's a real treasure trove for ecologists and biologists.


Evening at leisure.


Overnight stay at Negambo.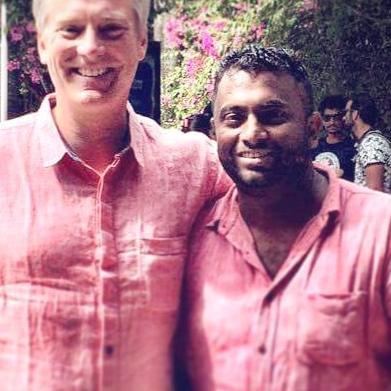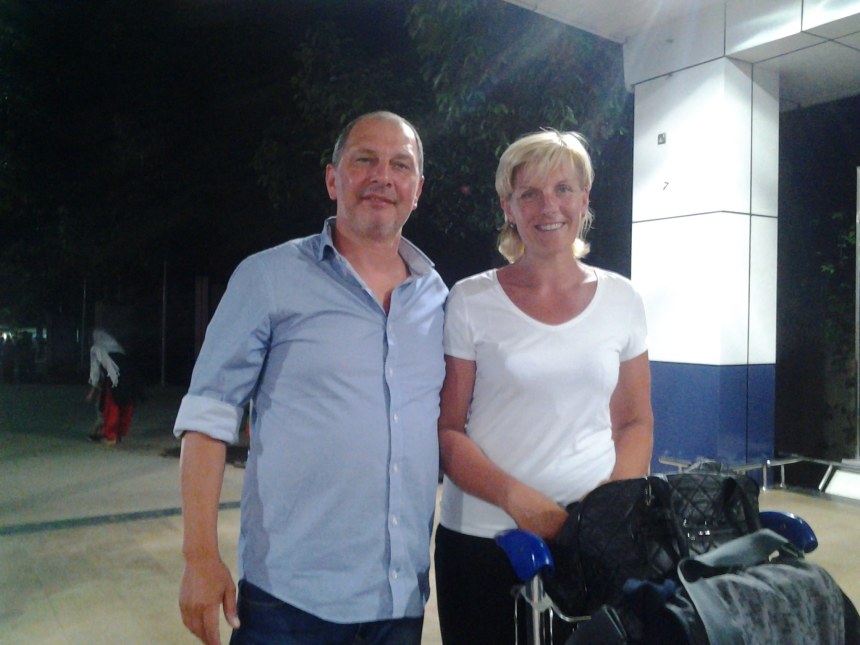 It will hard to say bye bye to your chauffeur guide and to this paradise island. Bye bye Ayubowan (may you live longer).
After having a wonderful time in Sri Lanka you will be driven back to Bandaranayaka international airport to connect with your flight home.
1400 USD Per Group (* This price is not include entrance tickets and this price is for maximum two clients .)
Guest lunch / dinner & beverages

Entrance fees at all visiting sites as per the given itinerary.

Safari tickets, safari jeep chargers, and whale watching charges.

Tipping.

All other expenses not mentioned in the itinerary.

Pre-paid Dialog Mobile IDD SIM card and a basic mobile phone for you to use during your stay in Sri Lanka.

Water bottles.

Expenses of your accommodation cost with B.B. Basis.

Cost of refreshments for the tour.

Entrance fee for special sites.

Cost of Camera and Video permits @ special sites.

Tips & portage charges.

Free map of Sri Lanka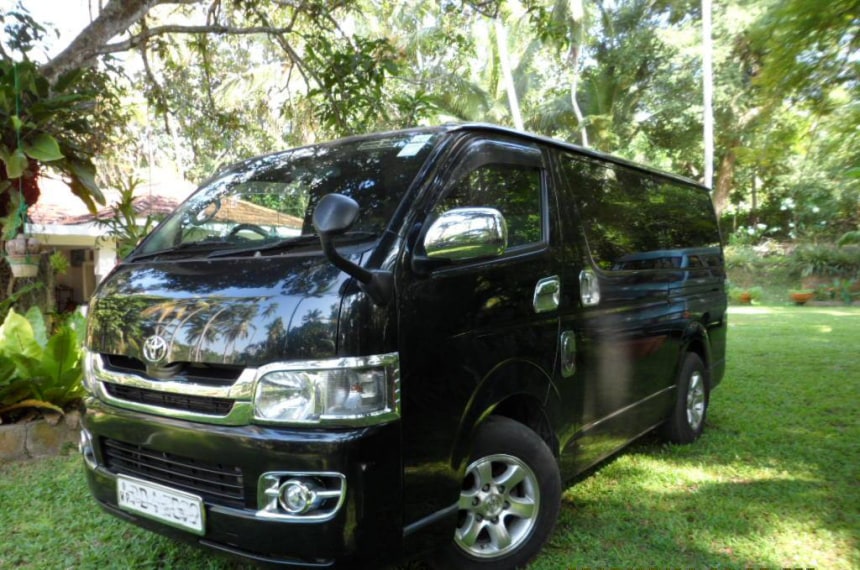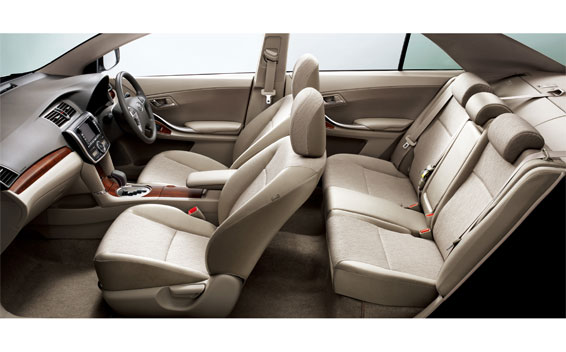 Toyota Allion Sedan luxury car only for one or two passengers. These are on service of Sri Lanka tourist board accredited chauffeur guide lectures.

Four SeaterToyota KDH Hiace Luxury mini van + rear space for heavy luggage.

Fuel for the entire tour.

U$ 4000 Passenger Insurance per person.

Govt. Taxes/VAT.Clients Standard BB accommodations facilities included for 14 nights with breakfast only.

Drivers meals & lodging charges.

Train tickets etc.

Any toll fees.
Colombo, Dambulla, Galle, Nuwara Eliya, Sigiriya

Nature Tour

Driver Tour

Culture Tour
Contributed By
Departures
This tour is offered throughout the year.
Other Tours by this guide
From USD

20

8 Hours

The tour takes you on a fascinating journey in the capital of Isle Paradise to taste its cultural texture, witness its noisy ...