7 Days Safari tour itinerary for Colombo, Galle & Yala National Park: A Week In Heaven
Colombo, Galle, Yala National Park

Safari Tour

Sun and Sand Tour

Whale Watching Tour
A true Sri Lankan Beach Getaway, the tour takes you to the coastal towns of Hikkaduwa, Galle, Mirissa, and Tangalle. Adventure lovers can try snorkelling, surfing, scuba diving and also Blue Whale watching.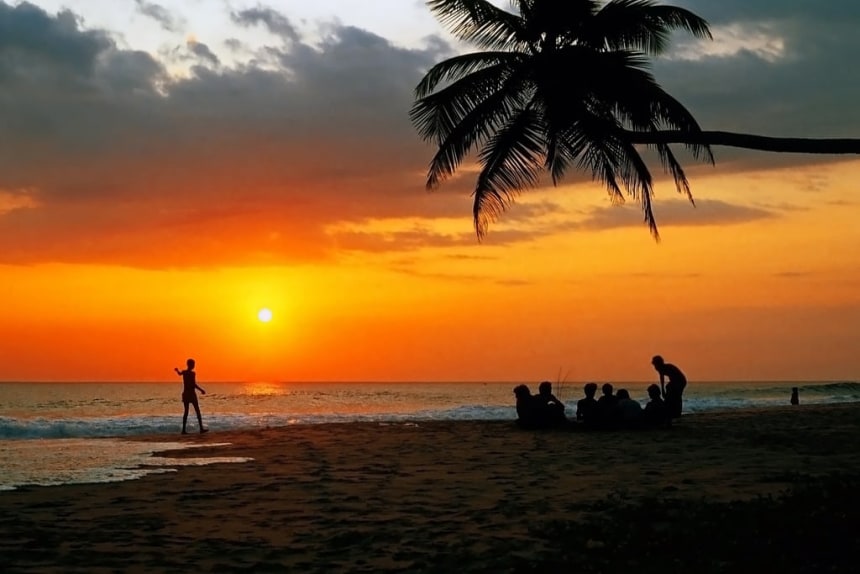 Upon your arrival at Bandaranaike International Airport, I will be waiting for you in the arrival area with your name on a sign board.

I will happily assist you with your luggage, and any other things you need to comfortably begin your Sri Lankan journeys, such as SIM cards, or money exchange.

We can stop for a quick lunch or dinner if you are hungry. If not we will begin our journey.
From the airport, we will begin our drive to relaxing Hikkaduwa. Hikkaduwa is a small resort town in Southwest Sri Lanka. If you look on a map, the distance between the Airport and Hikkaduwa does not look very far, but due to less than perfect Sri Lankan road conditions, the time traveling is far longer than you would imagine - and quite an experience!

From the Airport, we will drive first through the City of Colombo. Along the way, you will see many interesting sights, historical monuments, and interesting architecture. From Colombo, we will continue our drive through Mount Lavinia and then continue through the coastal towns of Wadduwa, Kalutara, Beruwela, Bentota, Kosgoda, and Ambalangoda. We will end the drive on day one in the coastal town of Hikkaduwa. It is a beautiful resort town, famous for its white sandy beaches.


Upon arrival, you can relax, stroll along the beach, and enjoy the restaurants and nightlife.


Overnight in Hikkaduwa (1 night of 2)
Please Note: Hotel accommodations for this entire tour will be of your choice and financial responsibility. I am more than happy to suggest local 'homestays' that I am personally familiar with, as well as regular hotels in all price ranges.
I can suggest 2 - star, 3-4 and 5-star hotels. If you wish to choose your own accommodations, you can make reservations online by visiting any of the main hotel search engines.

Hikkaduwa and Whale Watching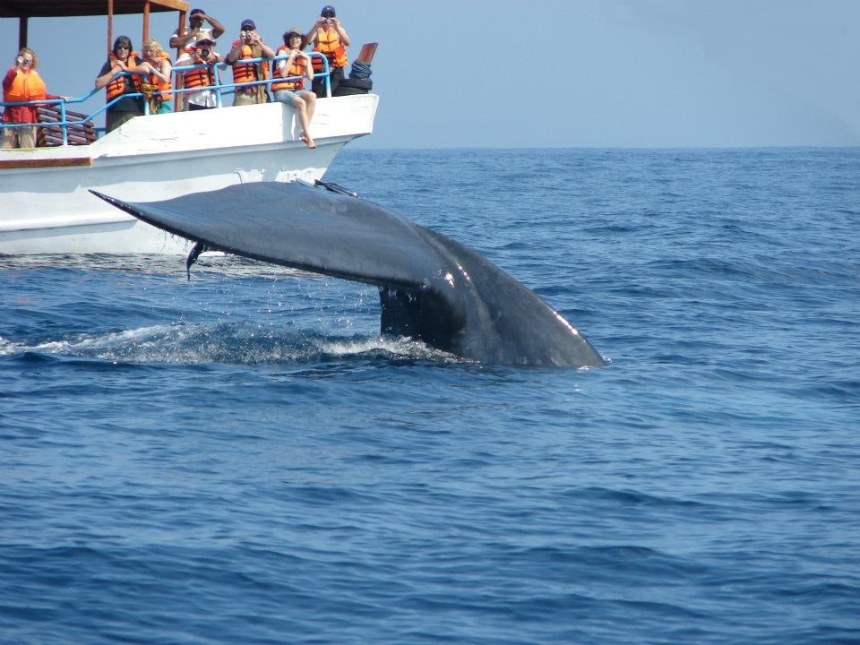 Whale Watching: After a good night's sleep and breakfast, we will be ready to begin your activities.

When you are ready, we will go for a Dolphin & Whale Watching boat tour of the city of Mirissa. Mirissa is about a 40 minute drive from Hikkaduwa. December to April is the peak season for whale watching off the coast, but whales can usually be seen in these waters year round. Blue Whales are the largest living animal on earth. They can grow up to 100 feet long and weigh almost 200 tons. They are also the Earth's longest-living animals with a lifespan of around 90 years. While breathing, Blue whales emit a spectacular single-column spout up to 12 metres into the air. They also typically rise much higher out of the water than other whales when surfacing to breathe. These two characteristics make Blue Whale watching an exhilarating and unforgettable experience.

Galle fort: Before or after our whale watch, we will also visit the famous town of Galle. Galle Fort has been a significant trading port for more than 1,000 years. In ancient times, it was the crossroads of trading for ancient Indian, Chinese and Persian traders. Javanese and Sumatrans came later, and Marco Polo arrived in 1299 AD. It was with the arrival of the Portuguese in 1505 AD that a small foreign trading post was established. When the Kingdom of Kandy forced the Portuguese from Colombo Fort in 1589 AD, the Portuguese settlement established Galle.

In the afternoon, we will return to Hikkaduwa for more relaxation by the sea and a second night's stay.

Overnight (2 of 2) in Hikkaduwa.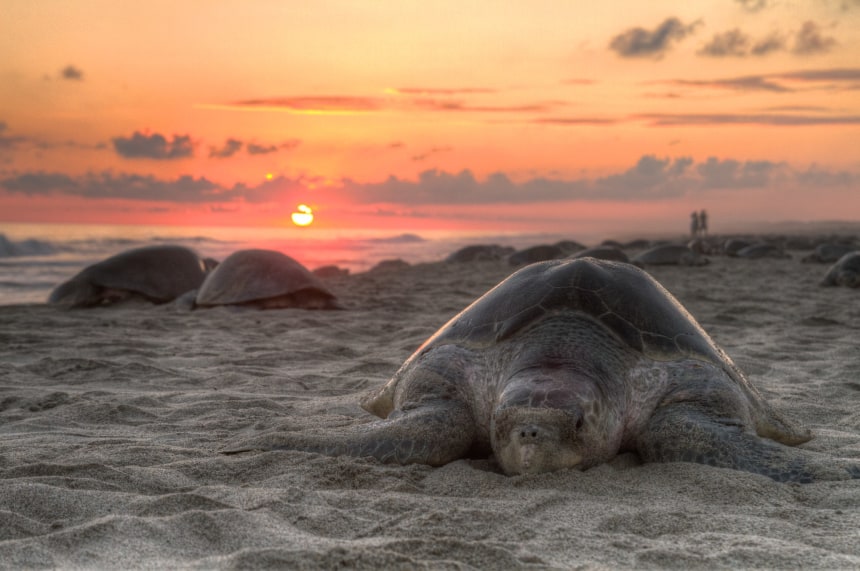 After breakfast, we will leave Hikkaduwa for Tangalle, located between the towns of Matara and Hambantota. Tangalle is a quaint little fishing town with long, beautiful, unspoiled beaches. This area is a very popular breeding spot for giant sea turtles. Tangalle has the safest sea and softest sand along the entire South Coast. It seems perhaps, for this reason, the sea turtles also prefer Tangalle. With the rapid development of Sri Lanka, this area will most probably become one of the most exclusive beaches along the South Coast. Best to visit Tangalle now before it is overpriced and overcrowded. The sea offers wonderful scuba diving. The beach is 4 km long, protected by a beautiful coral reef. You will see an array of beautiful fish and sea creatures below, as well as some photogenic shipwrecks below the sea, by the coral reef.

On this outing, we will also visit the Rekawa Turtle Conservation project, located 10 kilometres east of Tangalle. Rekawa is home to one of the largest sea turtle nesting sites in Sri Lanka. Five different species of sea turtles lay their eggs in the sand every night throughout the year. If possible, it is highly recommended to visit during a full moon, when you can see the turtles scurrying in the moonlight.

In the afternoon, we will return to Tangalle for your relaxation by the sea.


Overnight in Tangalle (1 night of 2).
Tangalle to Mulkirigala Cave Temple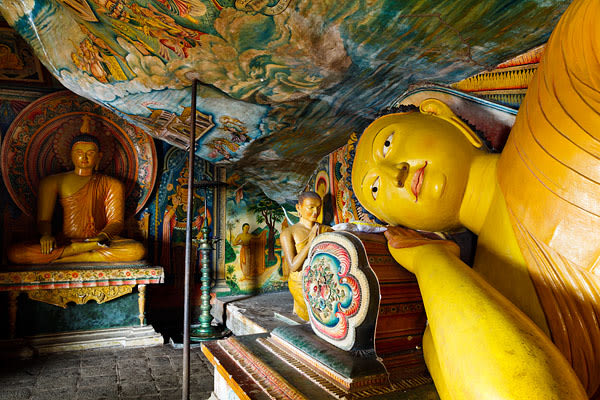 After breakfast, we will take a drive to the stunning rock temple of Mulkirigala, which is approximately 20 km north of Tangalle. The climb consists of a series of rock steps, but it is well worth the climb.

At the top, you will arrive at natural caves with numerous wall paintings and Buddha statues.

From the summit, you will have magnificent views of the surrounding countryside. One cave houses a library, in which a most important discovery was made in 1826 by a British administrator who found some long-unseen palm-leaf manuscripts containing the key to translating the Mahawamsa, the Great Chronicle of Sri Lanka.

After our energetic morning at Mulkirigala, we will return to the sea shore in the afternoon for rest and relaxation.

An Ayurvedic massage - single, or couples massage - can be arranged for you near the sea.

Overnight in Tangalle (2 of 2).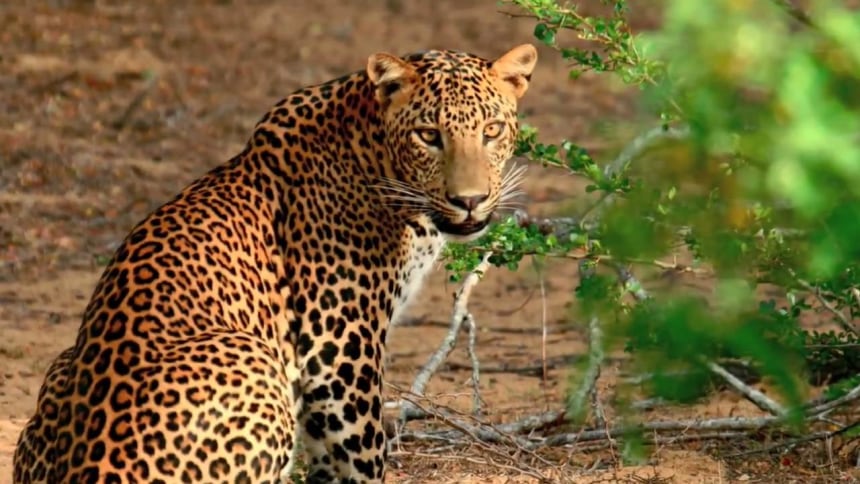 Today after breakfast we will set out to Yala National Park. Yala is the most visited and second largest National Park in Sri Lanka. It is located approximately 300 km from Colombo. Yala was designated as a wildlife sanctuary in 1900 and it was one of first National Parks to allow guests to travel through the park accompanied by a park ranger.

Yala's wildlife has a magical charm, with colorfully painted storks, fierce crocodiles, fan tailed peacocks, and chattering monkeys swinging in the treetops. The park's most famous residents are its beautiful leopards. Absolutely, positively a day that you will not soon forget.

Overnight in Yala ( 1 ).
Colombo - Day Tour, Temples and History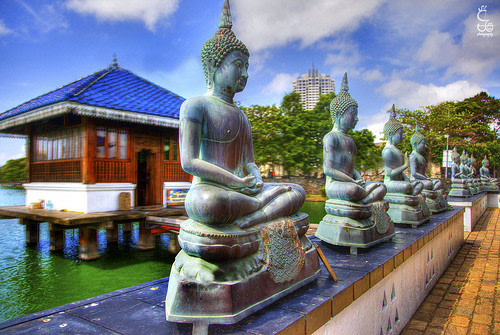 After breakfast, we will drive to Colombo.

In Colombo we will visit several temples and other cultural places of interest. The day is flexible, depending on your requests.

Typically we visit the Old Parliament Building, Gangaramaya Temple, Sri Kailawasanathar Swami Devasthanam Kovil, The National Museum, Pettah Bazarre (for bargain shopping) Galle Face Green, and have lunch or ice cream at a local cafe.

In the evening you can check out Colombo's nightlife, night clubs, casino and fine dining restaurants.

Overnight in Colombo ( 1 ).
Hotel Pick Up - Airport Drop off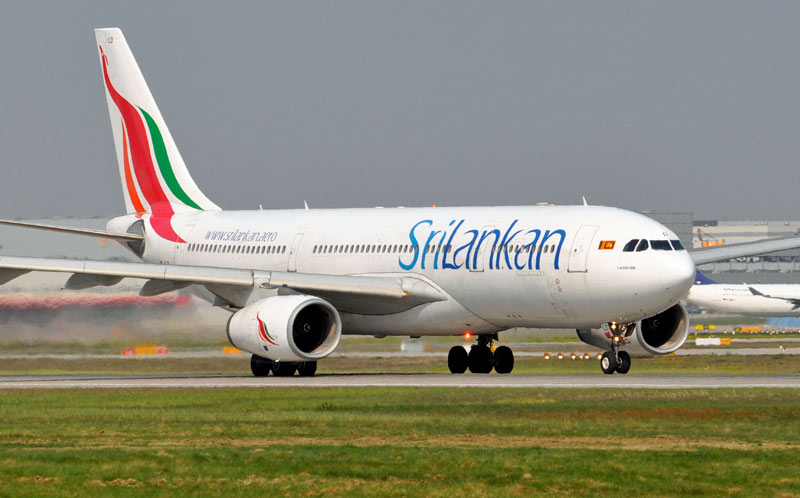 After breakfast, you will be picked up at your hotel in Colombo and taken to Bandaranaike International Airport to catch your International flight.

Any final assistance to end your trip will be happily provided.
599 USD Per Group (* TOUR PRICE $599.00 IS FOR 1-4 PASSENGERS. Not per passenger!)
Private Guide, and a Private Vehicle.
This is a private [sensitive content]ur price is the same for 1 - 4 passengers.Price is PER TRIP, not per passenger.

Tour vehicle is a late model Toyota Noah Passenger touring van, very comfortable vehicle, with excellent AC, double sun roofs, window shades for afternoon sun, and plenty of baggage storage.

The price includes travel and tour as described to the points of interest as mentioned in the description.It covers all costs of the private guide and the touring vehicle for the entire 7 day tour.

Driver's meals and accommodations are included, as well as all fuel, taxes, tolls, insurance and parking.

Any passenger requested changes to the itinerary may be possible, but may result in a different price.

Based on time and kilometers, $599.00 is a price specific to this tour, includes 1 - 4 passengers, and the 7 day tour as described.
Colombo, Galle, Yala National Park

Safari Tour

Sun and Sand Tour

Whale Watching Tour
Contributed By
Departures
This tour is offered throughout the year.
Other Tours by this guide
From USD

499

7 Days

Visit the sacred Kingdom of Kandy, travel through the tea fields and plantations, ride the famous train from Nuwara ...

From USD

599

10 Days

This tour covers most of Sri Lanka's ancient treasures. Visit the ancient capitals, world heritage sites, temples and more. Feast ...

From USD

599

10 Days

See and experience Sri Lanka's heritage and religious sites, and meet its wildlife in the safari at Yala National Park. Also, ...