11 Days Romantic tour itinerary for sri-lanka: Enjoy Honeymoon Tour In Sri Lanka
Colombo, Habarana, Sigiriya, Kandy, Nuwara Eliya, Polonnaruwa, Horton Plains National Park, Pinnawala, Minneriya National Park, Negombo

Romantic Tour

Adventure Sports Tour

Sightseeing Tour
You can select your destination with accommodation and transport. We have our own unique and adventurous tour packages that you can choose from. Also we organize special packages to celebrate your special occasions with dear ones.
Upon your arrival welcome and assistance by our representative and transfer to hotel in Negombo (20 min drive) where located on the Negombo beach, check in and refresh at hotel in Negombo afternoon relax at enjoy at Negombo beach.


Negombo – A characteristic fishing town 6 Km from the International airport, Negombo has a fascinating and picturesque beachfront. The town has several buildings dating back to the Dutch & Portuguese Colonial days. Also client may enjoy some nice sea foods lobsters, crabs, prawns and etc.


Dinner & overnight stay at Negombo Hotel, Negombo (B, D)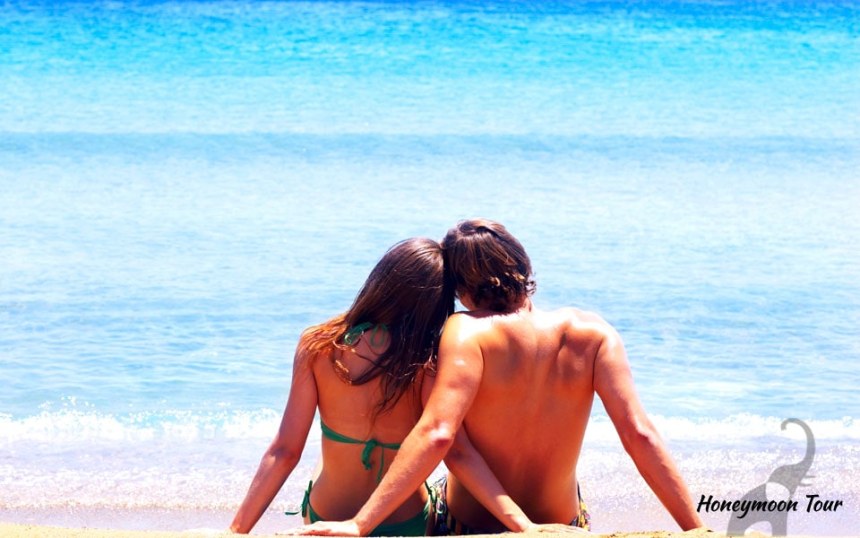 After breakfast morning hours some sightseeing in Negombo, visit Fish market where local people use to come and buy fish for low price, Dutch cancel, old Dutch fort which running back to 16th century, big catholic churches built during Dutch period, market, bazaars and etc.

Evening relax and enjoy the time at Negombo beach.

Special Candlelight dinner organize for couple on the beach.

Overnight stay at Negombo Hotel, Negombo (B, D).
After breakfast leave for Habarana (04 hrs drive) through beautiful Typical Sri Lankan Villages en route visit Dambulla Cave Temple, Dambulla is a magnificent rock temple consists of 5 caves, on a hill 340 m high, containing 150 serene statues of Buddha, numerous carvings & murals. The fascinating & memorable site was founded by King Valagambahu during the 1st century BC in gratitude for the shelter he found in the caves during an invasion by marauding Dravidians from southern India.

Afternoon reach hotel in Habarana, check in, and refresh at Habarana hotel where hotel located in very beautiful nature over looking Habarana Lake with well-maintained greenish garden lots of verities of tree surrounded by the hotel and lot of varieties of birds can be view surrounded at hotel and Habarana Lake.

Evening you may enjoy elephant ride in Habarana around the bund of an ancient man-made rainwater reservoir named Giritala wewa. You can even cross a part of the lake where you could get your feet wet whilst still seated on the elephant.

Opportunity to observe rural Sri Lankan lifestyle.

Dinner & overnight stay at Habarana Hotel, Habarana (B, D).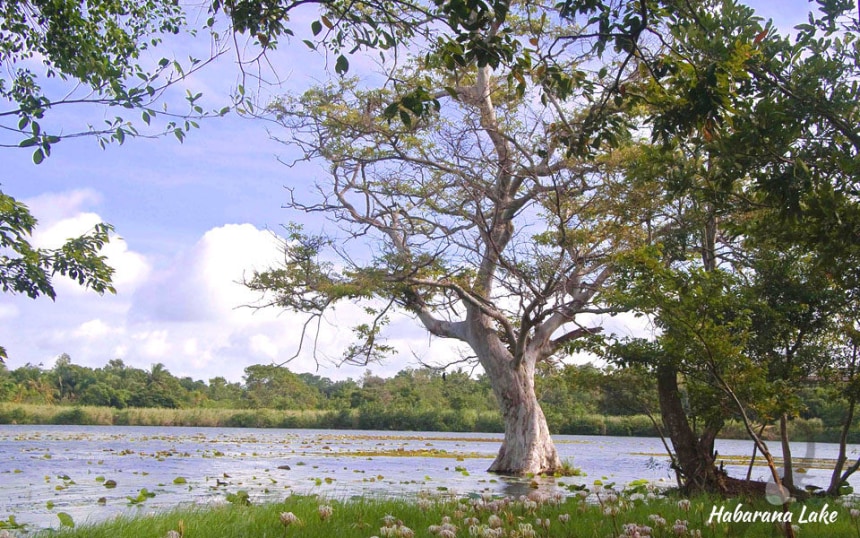 HABARANA / POLONNARUWA / MINNERYA / HABARANA
After breakfast day excursion to Polonnaruwa (01 hr drive) The ancient city of Polonnaruwa rose to fame as the new capital after decline of Anuradhapura (11th – 13th Century).

Its period of greatness was from 10th of 12th Centuries AD. The entire landscape of the region is punctuated by huge man – made reservoirs, veritable inland seas, the most famous of which is the Prakrama Samudra or the Sea of Parakrama, larger in size than the Colombo harbor.

The monuments of this medieval city are relatively well preserved and give clear evidence of the glory of Sri Lanka's past. See the Royal Palace complex the Quadrangle with its concentration of ancient heritage and the spectacular Gal vihare complex of four massive images of the Buddha, cut from a single slab of granite – a highlight of ancient Sri Lanka rock carving.

Lunch at local restaurant.

Thereafter proceed to Minneriya National park (45-minute drive) for jeep safari.

The 8890 hectares of Minneriya National Park is an ideal Eco tourism location in Sri Lanka. The park consists of mixed evergreen forest and scrub areas and is home to Sri Lanka's favorites, such as sambar deer, leopards, and elephants.

Dinner & overnight stay at Habarana Hotel, Habarana (B, D).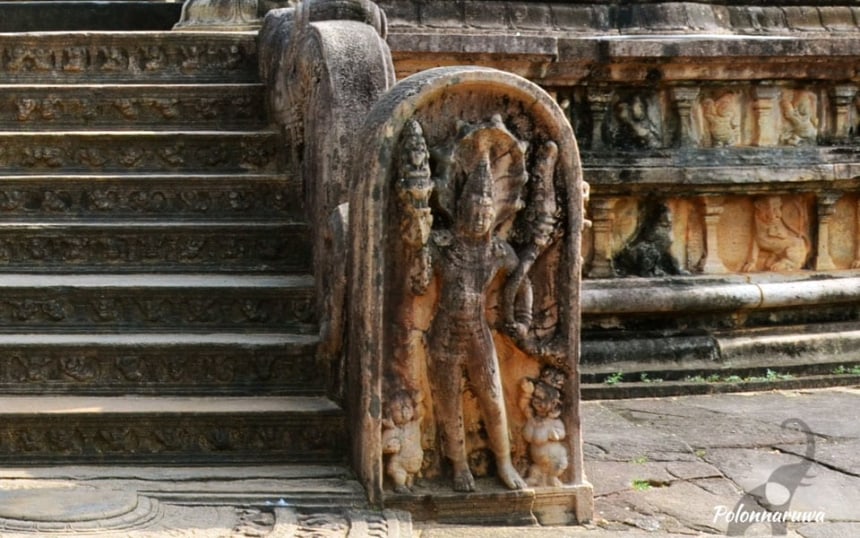 HABARANA / SIGIRIYA / KANDY
After breakfast drive to Kandy (02 hrs).

En route climb Sigiriya rock fortress The Lion Rock citadel, Sigiriya was the Royal Citadel of King Kasyapa who ruled in the 5th Century A.D. Moats, terrace gardens water gardens, fountain garden, boulder gardens, terrace gardens & stone stairways, and the beautiful ancient frescoes of heavenly maidens in a pocket of the rock. On the top of rock are ruins of the palace & two intact man-made pools of water.

Thereafter proceed to Matale spice gardens where you could observe the how Sri Lankan spices growing and using for medical treatments.

Reach Kandy and have lunch at local restaurant, which will be followed by some sightseeing around the city.

Visit Art and Crafts centre and Gem Bureau.

View a documentary film too on how Sri Lankan Gem mining is traditionally done.

Visit the Holy Temple of the Tooth of the Buddha. This temple, the most important one of the Sri Lankan Buddhists was built in the 16th Century A.D. solely for the purpose of housing the tooth relic. Enjoy a typical Sri Lankan cultural show of drumming, dancing & music.

Dinner & overnight stay at Kandy Hotel, Kandy (B, D).



KANDY / PINNAWALA / KANDY
After breakfast drive to Pinnawala (01 hr drive). Established in 1975 by the Sri Lanka wildlife department, this 24 acres large elephant orphanage is also breeding ground for elephants. The first elephant baby was born in 1984 and it has the greatest herd of elephants in captivity in the world. Between 1975 and 2012, 67 animals were born here. Main attractions are baby elephants being fed by milk bottle and elephants bathing.

Drive back to Kandy and visit Peradeniya Botanical garden (01 – 02 hrs spend). These cities were originally conceived in 1371 as the queens pleasure garden, later becoming the residence of a Kandyan king the 60 hector park was were converted into a botanical garden with extensive well kept lawns, pavilions, orchid house with an outstanding collection, an octagon conservatory fernery bank of bamboo and numerous flower bed with cannas, croton and colorful bougainvilleas. Giant water lily and papyrus reeds complement unusual exotic specimen trees.

Evening some sightseeing in Kandy or relax at hotel.

Dinner & overnight stay at Kandy Hotel, Kandy (B, D).
After breakfast our chauffeur drops you at Kandy railway station to take observation coach or intercity express train to Nuwara Eliya, considered one of the most spectacular and beautiful rail routes, hugging narrow mountain passes with views of mountain ranges and waterfalls.

Get down at Nanu oya railway station; pick up by chauffeur and drive to Nuwara Eliya.

Arrive in Nuwara Eliya, also known as "Little England" to be greeted by the fresh wintry atmosphere, the cottage type bungalows and the colonial air.

City tour in Nuwara Eliya: we drive through the town of Nuwara Eliya observing the well-maintained buildings of colonial Architecture. Busy market, Lake Gregory, golf course, race course, vegetable cultivation, tea plantations.

Dinner & overnight stay at N – Eliya Bungalow, N – eliya (B, D).



After breakfast day excursion to Horton plain (01hrs drive) National park to reach the escarpment before the mist descends clouding the panoramic view.

The Horton Plains are located in the highest plateau of Sri Lanka at an elevation of 7,200 feet above sea level. The highlight of the Plains is the terrific escarpment, The World's End, 3kms working trail from Horton plain, which drops vertically for about 700 m. On a very clear day, one could view the east horizon too.

En route you could visit Bakes falls.

Also you may visit Ambewela Farm. Situated in the lush green hills of Nuwara Eliya, Ambewela Farms are made up of two farms, Ambewela Farm and New Zealand Farm. Blessed with the cool climes and pristine environment of the hill country, Ambewela Farm boasts superior breeds of cattle, modern technology and top-quality pastures where cattle graze freely. The result is an organization of international standards in a local setting, producing the best quality milk and milk products.

Evening leisure at bungalow.

Dinner & overnight stay at N – Eliya Bungalow, Nuwara Eliya (B, D).



Garden breakfast arrange in bungalow.

Enjoy the breakfast and drive (05hrs) to Colombo via Ginigathena road passing through mix plantation tea, rubber, coconut and the sky kissing beautiful mountains, plain with full of greenish, lakes and view two of the most beautiful waters falls in Sri Lanka (Devon, St.Clair waterfalls).

Stop at Kitulgala famous place for white water rafting you may enjoy white water rafting in Kitulgala.

Afternoon reach hotel in Colombo and check in and refresh.

Evening leisure time at Colombo.

At night you may enjoy some night life in Colombo (night club or pub).

Dinner arranged at local restaurant in Colombo.

Overnight stay at Colombo Hotel, Colombo (B, D).



After breakfast full day sightseeing and shopping at Colombo.

Visit BMICH, Independence square, Town Hall, Buddhist temple, old parliament, Galle Face Green and residential area Shopping in Majestic City shopping complex, House of Fashion and the ODEL Unlimited Dress Boutique, also visit the Ceramic cooperation show room Noritake shopping.

Last night special dinner arrange at floating boat in Colombo.

Overnight stay at Colombo Hotel, Colombo (B, D).



After breakfast transfer to airport for departure.
1250 USD Per Adult (* Comment!)
Hotels accommodation for 10 nights on Half board basis.

Honeymoon decoration in very hotel rooms that clients stay.

Transport by air-conditioned Car/Van/Mini Bus.

English speaking chauffeur guide throughout the tour.

Meals: Breakfast & Dinners at all hotels (02 nights special dinners).

Luxury Jeep for Minneriya National Park.

Train ride on observation or intercity cabin.

Elephant ride.

Water bottles for everyday.

Lunches & dinners unless specified.


Entrance to any sites.


Cost of any beverages / personal expenses.


Tips, porter cost, and any other extras.


Visa fees if any or any International or domestic airline costs.

Colombo, Habarana, Sigiriya, Kandy, Nuwara Eliya, Polonnaruwa, Horton Plains National Park, Pinnawala, Minneriya National Park, Negombo

Romantic Tour

Adventure Sports Tour

Sightseeing Tour

Contributed By
Departures
This tour is offered throughout the year.
Other Tours by this guide
From USD

105

1 Day

Galle, is the best example of a fortified city built by Europeans in south and southeast Asia, showing the interaction ...

From USD

120

1 Day

Go back to the 5th Century Sigiriya, when it was ruled by King Kasayapa. See the Moats, Terrace Gardens, Water Gardens, Fountain ...