2 Days Backpacking tour itinerary for Wadi Rum: Climb Up The Jabal Rum Mountain
Wadi Rum

Mountaineering Tour

Camping Tour

Backpacking Tour
Ascend Jabal Rum via Thamudic route. Also known locally as the Nabatean Route, this is one of the world's oldest known rock climbs formed 2000 years ago to hunt the Ibex. Enjoy a truly magnificent day out in wild amidst beautiful scenery at the remote summit of this .
Starting early is the key to reach the summit. We will ascend 750 m which will take some 2 - 4 hours, sometimes more, depending on the participants' fitness.

After we reach the summit, we hike for 1 hour to reach our camping area.

Serious Scrambling.

About 2-3 km to the summit, 750 m of ascent.
Time: 2-4 hrs for the ascent.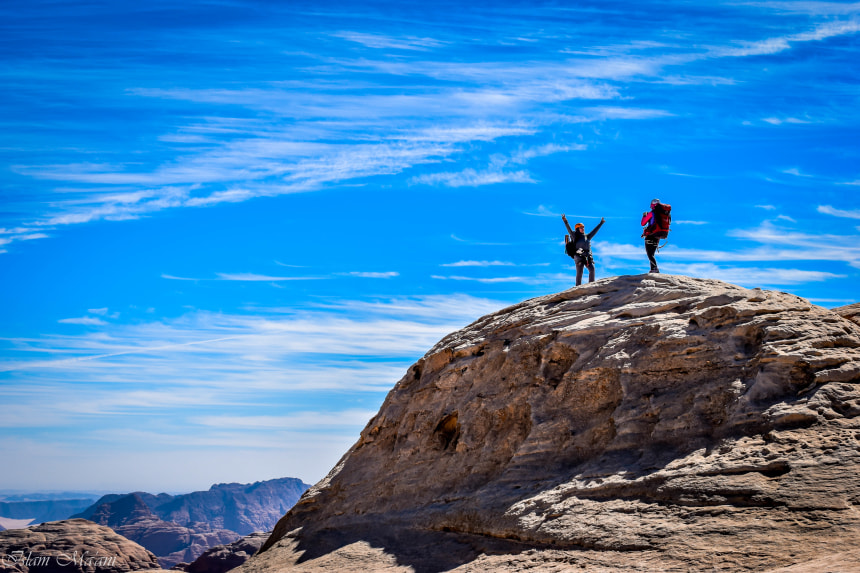 Start early and continue our descent to Rum village through 7 Abseils. It takes about 4 hours, or more sometimes.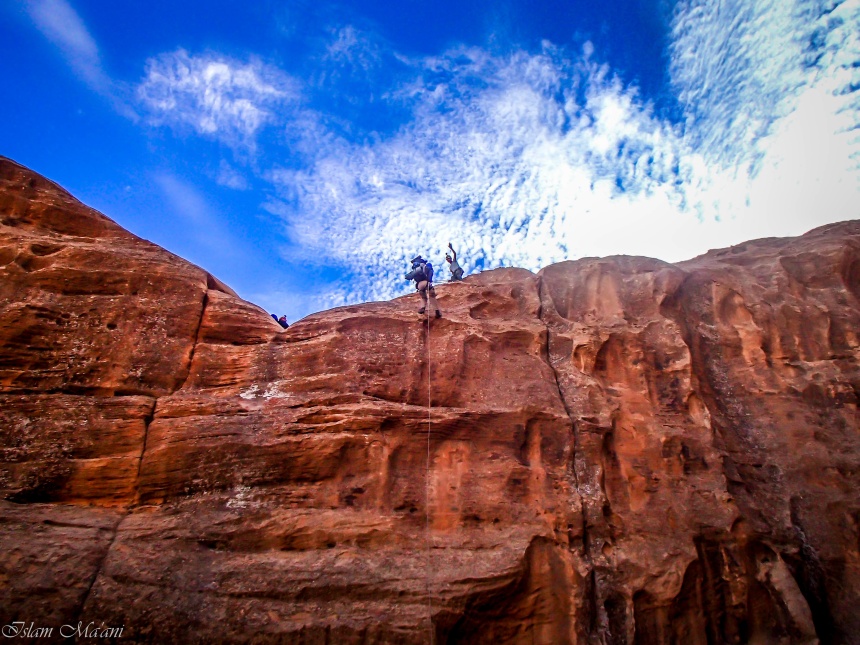 Specialized 2 or more Jordanian guides*

Gears**: Helmets, Harnesses, ropes, carabiners, friction tools.




* Our Jordanian guides are CPR certified, trained with survival-situations, and have extensive knowledge of our trails system. Don't venture out alone! We have everything you need for an outdoor adventure.

**All of our gears are from PETZL (The undisputed brand in vertical products) and BEAL (The leading brand in climbing, security and rescue ropes) which both are certificated from the International mountaineering federation: UIAA, EN, CE, and NFPA.
Food and water. They can be bought from the village.

Transportation to the mountain base by jeep. About $100.
Important Notes:
Everybody must fill and sign the "knowledge of risk" papers.


Participants allowed 15+ years old in this program.

The maximum number of participants is10 people.
Wadi Rum

Mountaineering Tour

Camping Tour

Backpacking Tour
Contributed By
Other Tours by this guide