1 Hour Accessible tour itinerary for Yakum & Caesarea: Board A Flying ATV Over Ancient Roman Ruins
Yakum, Caesarea

Adventure Sports Tour

Accessible Tour

ATV Tour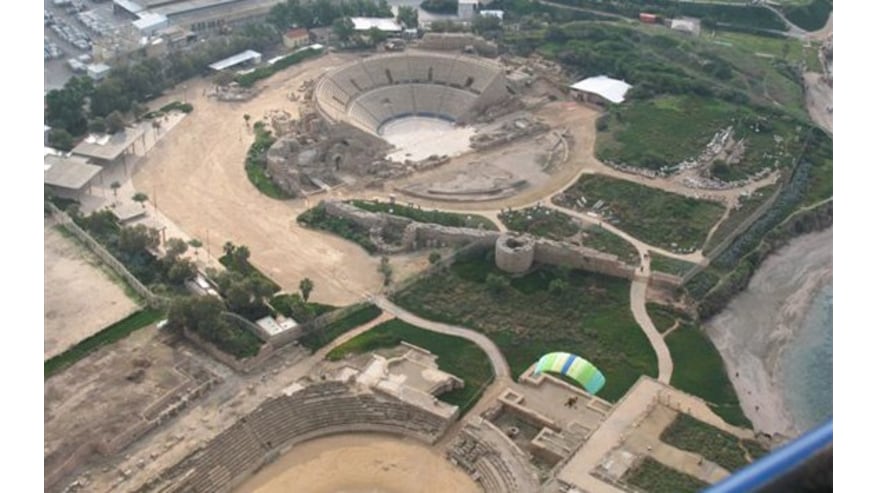 Board an adventurous flying ATV for phenomenal views. Just you and a pilot, you will see a lot over interesting things like the city, coliseum, hippodrome, aqueduct, and more. Let's fly together and if you want, you can even order photos and video of the flight.
Flying ATV over Ancient Caesarea Roman Ruins
Join a flight over the Old City of Caesarea with your Caesarea pilot.

From the top, you can see the walls of the city, the harbour, the coliseum, the hippodrome, etc. An exciting experience.

Continue to fly along the coast and the sea; you can see a nearby picturesque fishing port and the aqueduct that brought the water to the city. An amazing flight.
800 USD Per Group , 800 USD Per Child (* Up to 3 passengers)
A thrilling flight on the flying ATV, just you and the Caesarea pilot

Let's fly together and see lots of interesting things
You can order video and photos during the flight. The photo order is made on site, NIS 150 per person.

You can participate in flying the ATV yourself. Order is made on-site, NIS 150 per person.
The flight is allowed to people over the age of 6 and is prohibited during pregnancy.

The flight is subject to weather on flight day.
Yakum, Caesarea

Adventure Sports Tour

Accessible Tour

ATV Tour

Contributed By
Other Tours by this guide
From USD

300

1 Hour

Indulge in a thrilling experience as you fly over landscapes of central Israel and the sea beach. Get an opportunity to see ...

From USD

1200

1 Hour

Experience a ride on a one-of-its-kind flying ATV and fly over the Dead Sea and the Judean Desert. Fly over the mountain and the ...