3 Days Sightseeing tour itinerary for Hong Kong: See Tall Skyscrapers, Temples & Ferry Rides
Hong Kong

Shopping Tour

Sightseeing Tour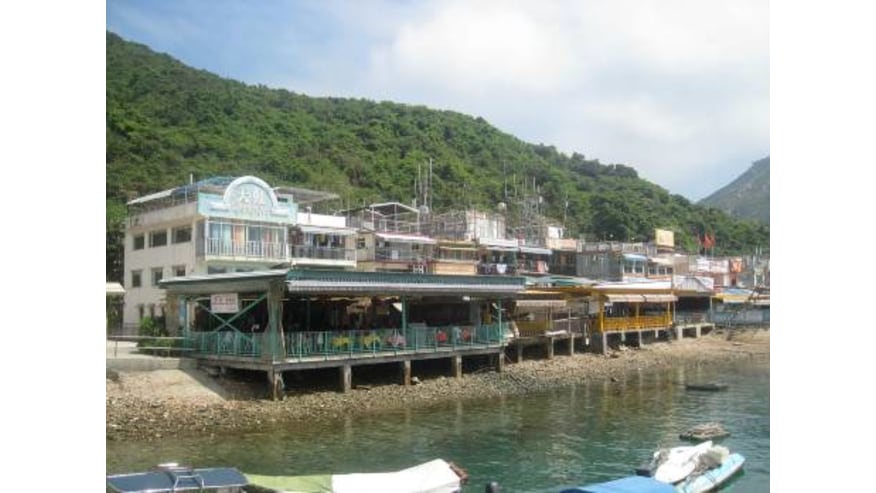 Cover important city attractions such as the Repulse Bay, Stanley Market, Aberdeen Jumbo Floating Restaurant, Tsim Sha Tsui Promenade, Wong Tai Sin Temple, City Gate Outlets shopping mall, Po Lin Monastery etc. and lot's more.
The Peak, Repulse bay, Stanley Market and Seafood
The Peak - One of the most popular tourist attractions in Hong Kong. It also offers spectacular views over the whole city. Visitors can enjoy the stunning cityscapes at The Peak.

Repulse Bay - is located in the South part of Hong Kong Island. It's English name originated from a British royal warship that was stationed in the gulf to fight against pirates in the past. It is a famous tourist spot in Hong Kong, as well as an upmarket residential area.

Stanley Market - It is a popular market town on the sunny South side of Hong Kong Island. It's relaxed ambience and crisp sea environs, as well as it's unique bargain shopping experience have made it world famous and quite a popular place.

Aberdeen Jumbo Floating Restaurant - Centered on the Jumbo and Tai Pak Floating Restaurants in Aberdeen Harbour, it is an internationally renowned tourist attraction.

Avenue of stars - lies along the Tsim Sha Tsui Promenade for spectacular harbour views. It is also the perfect place to catch the magnificent A Symphony of Lights, featuring more than 40 Hong Kong's skyscrapers in a stunning multimedia extravaganza.

Tsim Sha Tsui - Starting at the colonial-era Clock Tower and stretching all the way to Hung Hom, a stroll along the Tsim Sha Tsui Promenade takes one past the Hong Kong Cultural Centre, the Hong Kong Space Museum, the Hong Kong Museum of Art and Avenue of Stars. But like most of the love birds and shutterbugs on the promenade, your gaze will be drawn south to the dramatic topographical and architectural spectacle that is the Hong Kong Island skyline towering over the busy waters of Victoria Harbour.

Seafood at Lamma Island - From a traditional Chinese fishing village to a laid-back multicultural community, Lamma's blend of Western and Chinese island life creates an atmosphere that has proved irresistible for Hong Kong's busy residents. Many come here as day-trippers; some stay for good.
Wong Tai Sin Temple, Sham Shui Po and Star Ferry
Wong Tai Sin Temple - This is one of the largest and most popular temples in Hong Kong, not least of which is because, according to legend, Wong Tai Sin is able to 'make every wish come true upon request'. The temple is home to three different religions: Taoism, Buddhism and Confucianism, and the temple containing Wong Tai Sin's portrait is where worshippers pray for good fortune through offerings and divine guidance as well as fortune telling.

Sham Shui Po - Bargain-priced new and second-hand electronic devices, audio-visual equipment and telecommunications products are all up for sale at this popular street market. Sharp-eyed shoppers can also uncover antique watches, old coins and other relics.

Sham Tseng Roasted Goose - Barbecue might conjure up images of steaks and salad in a backyard, and while this is also common in Hong Kong it comes nowhere near the popularity of Chinese barbecue. Known as siu mei, restaurants serving these barbecued meats -- they also usually serve a delicious type of steamed chicken – are your window into traditional Chinese roasts.

Mong Kwok Shopping Market - Mong Kok is Hong Kong's most congested shopping and residential district, but don't let that scare you away. The neon-bathed historic streets that wind through one of the densest parts of the world are worth visiting - just for the 'peoplescapes' alone. It just so happens that the shopping is excellent too.

Star Ferry - The charming Star Ferry boats have been faithfully carrying passengers from Hong Kong Island to Kowloon and back since 1888. While the two sides of Victoria Harbour are now connected by a world-class infrastructure system of road and rail tunnels, tens of millions of people still climb aboard the humble Star Ferry vessels each year. Many visitors take the ride for an up-close look at one of the world's most photographed harbours, while locals have kept their affection for it because, even after a century, it's still a highly reliable and efficient form of transport.
Tsing Ma Bridge, Ngon Pin 360 cable car, Po Lin Monastery & Big Buddha, Yeun Long city
Tsing Ma Bridge - It is the longest suspension bridge in the world with rail and road traffic. This engineering marvel connects Hong Kong with Lantau Island.

Ngon Pin 360 cable car (self expenses) - it is the ideal springboard to exploring Lantau Island. Your journey begins with a 25-minute cable car ride from Tung Chung. Give the amazing Crystal Cabin a try. Its glass bottom offers an astonishing bird's eye view of the magical deep blue sea and lush green mountainside underneath your feet.

Po Lin Monastery & Big Buddha - As Hong Kong's largest outlying island, Lantau Island is perhaps most famous internationally for being the home of Hong Kong International Airport. But it's also well known among locals for its unspoilt countryside, lush green valleys and giant outdoor Buddha statue. This tour includes a visit to Ngong Ping 360, Hong Kong's spectacular tourist attraction that features a stunning cable car ride up a mountainside with breathtaking panoramic views of the airport, the South China Sea, lush mountains and the approaching Buddha statue. You will step off the cable car into the culturally themed Ngong Ping Village, which incorporates three major attractions: Walking with Buddha, Monkey's Tale Theatre and the Ngong Ping Tea House, along with a diverse array of eateries and shops.

City gate outlets - City gate Outlets is the largest outlet mall in Hong Kong. It features more than 80 international brand names that offer year-round discounts of 30 to 70 per cent. Shop categories include designer fashion, accessories, sports, children's wear, beauty and home accessories.

Yeun Long city - Yeun Long presents a traditional old Chinese Town, with many kinds of Chinese food or markets here. And famous for tradition Chinese Cake and Chinese sausages.
6900 HKD Per Group (* For a maximum of 7 persons)
All transportation.

Parking.

Tunnel.

Fees etc, with no extra cost, will be a charge.
Pick up time and tour start usually at 9.00-9.30 am from hotel/airport on the tour day.

Itinerary can be adjusted according to the weather or the preferences of our customers.


Special arrangements can also be made to cater to the needs of our customers.

Hong Kong Island, Kowloon, and the New Territories. The regions are subdivided into 18 geographic districts, each represented by a district council which advises the government on local matters such as public facilities, community programmes, cultural activities, and environmental improvements. Our 3 days Hong Kong Travel itinerary will cover most important sights here.
Hong Kong

Shopping Tour

Sightseeing Tour
Contributed By
Other Tours by this guide
From HKD

2500

1 Day

Cross the huge Ocean Park, view the beautiful city from the Peak to gourmet food at roadside restaurants, seafood at Lamma ...