A Seaside Stroll In Constanta
Constanta

Nature

Culture

Sightseeing
Take a Walking Tour of the old city of Constanta, visiting the Casino, Genoese Lighthouse, Eminescu's statue & the Tomis Marina, Ovid Square, cathedrals & churches & other places of cultural & archaeological significance.
09:00 09:15 Short walk from the ship to the old city of Constanta

09:15 10:15 see the Casino & do a short walk down the promenade to the Genoese Lighthouse, Eminescu's statue & the Tomis Marina

10:15 10:30 time spent in the Ovid Square - photos

10:30 11:30 walk to the city center, to the pedestrian area. In our way, we are visiting the Folk Museum

11:30 13:30 time for shopping for souvenirs in Tomis Mall and a great

art & craft shop & lunch on own & have tea or coffee

13:30 14:00 walk in the neighborhood to visit a local market with vegetables, dairy products, flowers & meat

products

14:00 14:30 Walk to St. Peter & Paul Cathedral

14:30 15:00 Visit St. Roman-Catholic Anton Church and St. Peter & Paul Cathedral

15:00 15:15 Walk back to the ship
25.00 EUR Per Person (* Minimum number of people: 2.)
Guide

Entrance Fee

Soft drink/tea/coffee.
Constanta Old City walking tour


Tour Duration: 6 Hours


Maximum Number of People: 12


Tour Type: Walking Only


Tour Price: Price Per Person EUR €25,00
Constanta

Nature

Culture

Sightseeing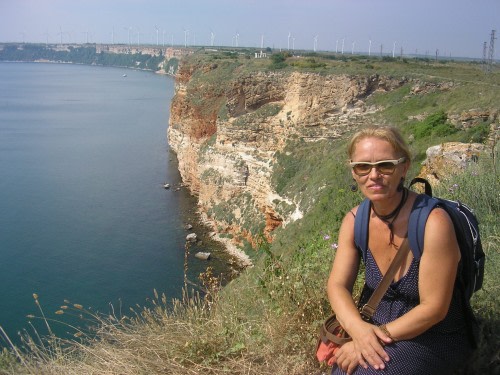 Contributed By
from
25
EUR
request this tour

Other Tours by this guide
From EUR

20

6 Hours

This shore excursion takes you on a scenic tour to Neptun-Olimp, the most beautiful resort on the Black Sea Coast. You'll also ...

From EUR

29

6 Hours

Go on a panoramic drive to explore the city of Constanta and visit the sights of archaeological & cultural ...

From EUR

33

6 Hours

Visit the mysterious & impressive monument, Tropaeum Traiani. The monument itself carries an awe-inspiring aura, along with its ...