7 Days Tribal Experience tour itinerary for Masai Mara & Nairobi: Discover African Wildlife & Learn About Maasai Culture
Masai Mara, Nairobi

Nature Tour

Jeep Safari Tour

Tribal Experience Tour
Combine wildlife viewing with nature walks and short hikes through pristine rainforests in this tour. See the Big Five - elephants, lions, zebras, giraffes, hyenas etc., observe the Loita Hills that have been perfectly conserved by the local Maasai community.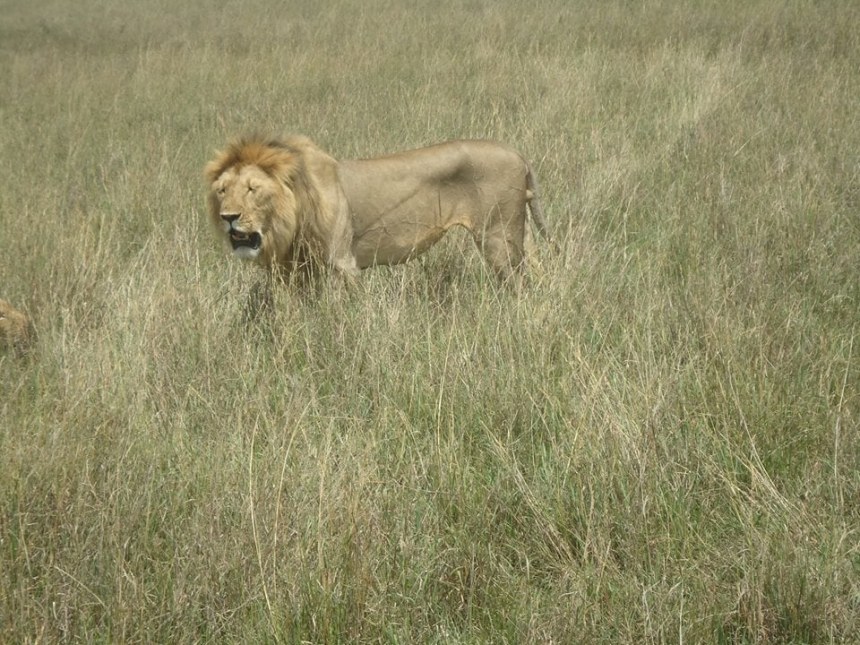 Depart Nairobi after breakfast.

Stop at the viewpoint of the Great Rift Valley viewpoint.

After checking in at our camp/ hotel, be served with lunch.

As the heat of the day subsides, proceed for evening game drive in this park. This is an extension of Tanzania's Serengeti National Park as an artificial border only separates the two.

Dinner and overnight at a mid-range camp.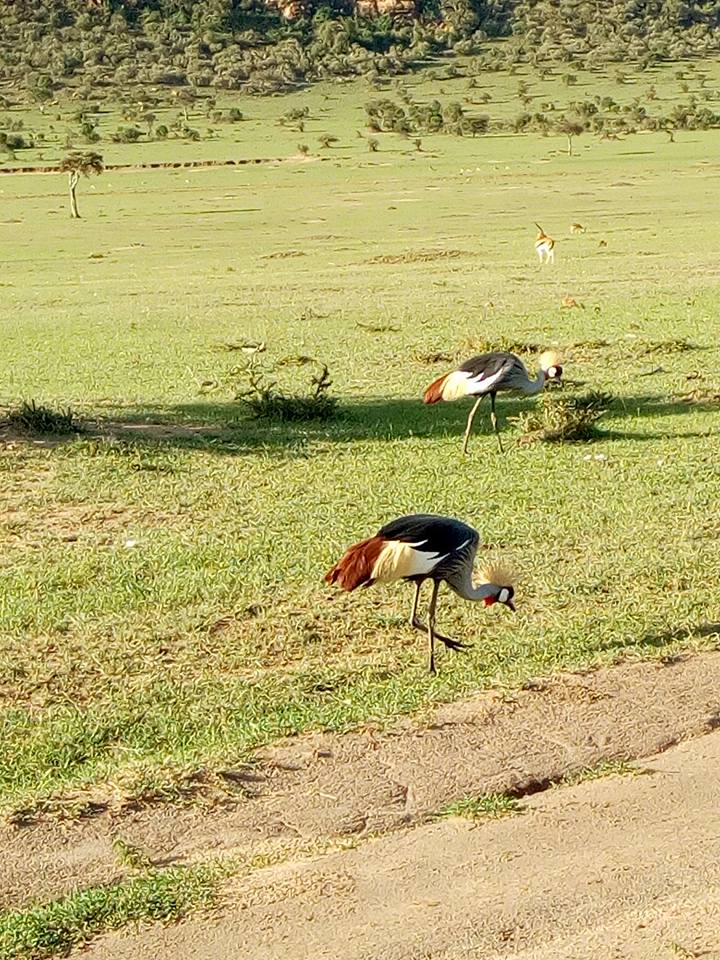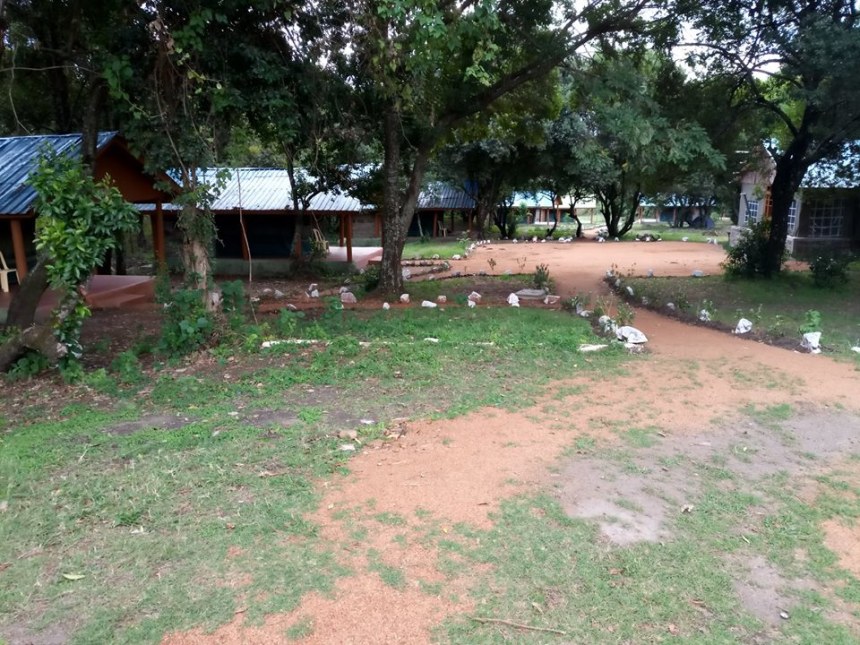 Maasai Mara - full day Game Drive
Early breakfast followed by a full day of game drive within the reserve. See the black manned lions, elephants and buffaloes that make three out of the 'big five' though luck is essential for spotting the other two namely park's animal concentration and abundance is second to none.

Cater for a picnic lunch at the hippo pool where with luck

you may spot crocodiles basking on the rocks. Numerous plain game includes seeing antelopes, wildebeests, zebra, Maasai giraffe, hyenas and vultures.

In the late afternoon (at an extra cost), do optional activities like doing a nature walk, touring Maasai villages to see the nomadic lifestyle or swimming in the nearby lodges.

Rest of meals and overnight at a mid-range camp.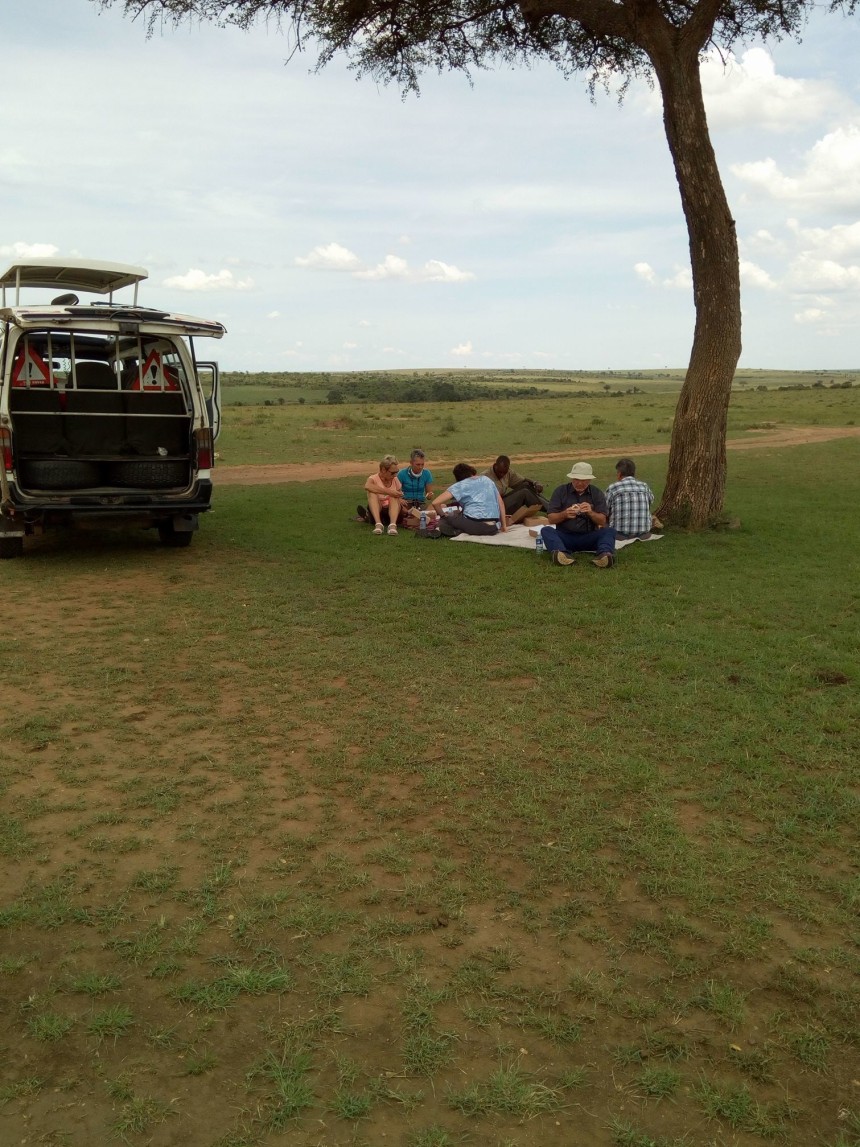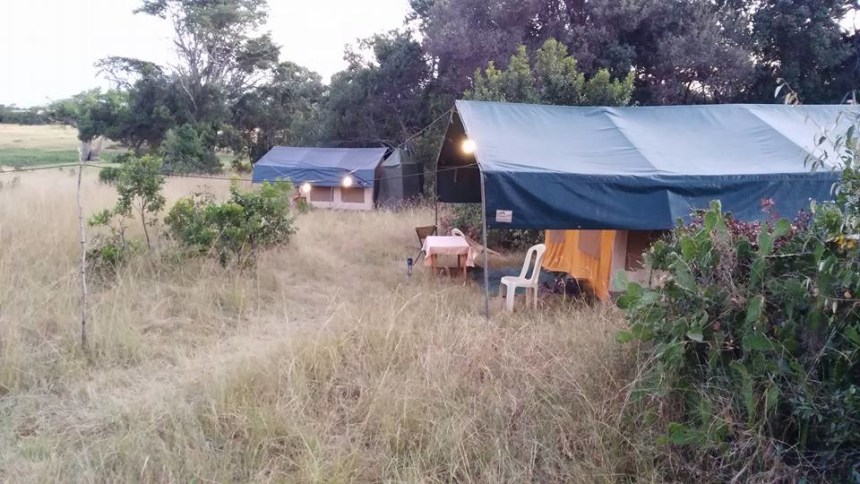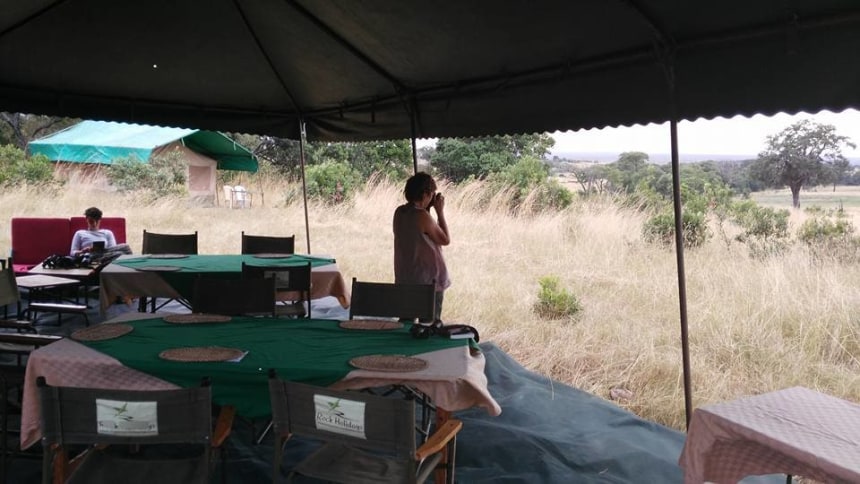 Soon after breakfast, go for game drive en-route to Maji Moto, located in the northern foot of the Loita Hills. Maji Moto means hot water in Kiswahili and steaming spring oozes clear hot water out of the rocks.

Spend the afternoon at leisure, exploring the surroundings and watching the sunset from a hillside view-point.

After dusk, have a bath in the natural hot water as locals have done from immemorial.

Dinner served as campfire chats about the Maasai culture. You will then retire to your tent at will.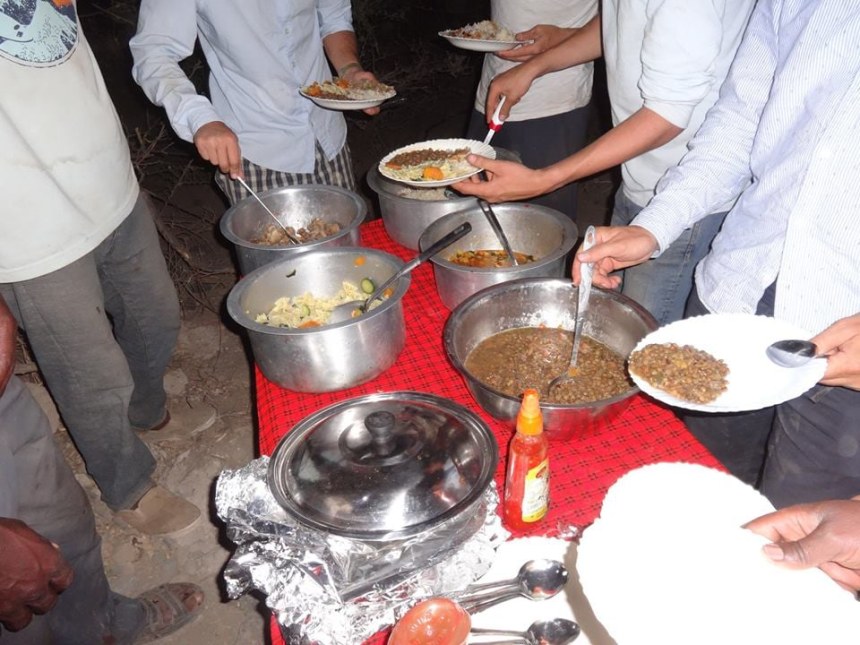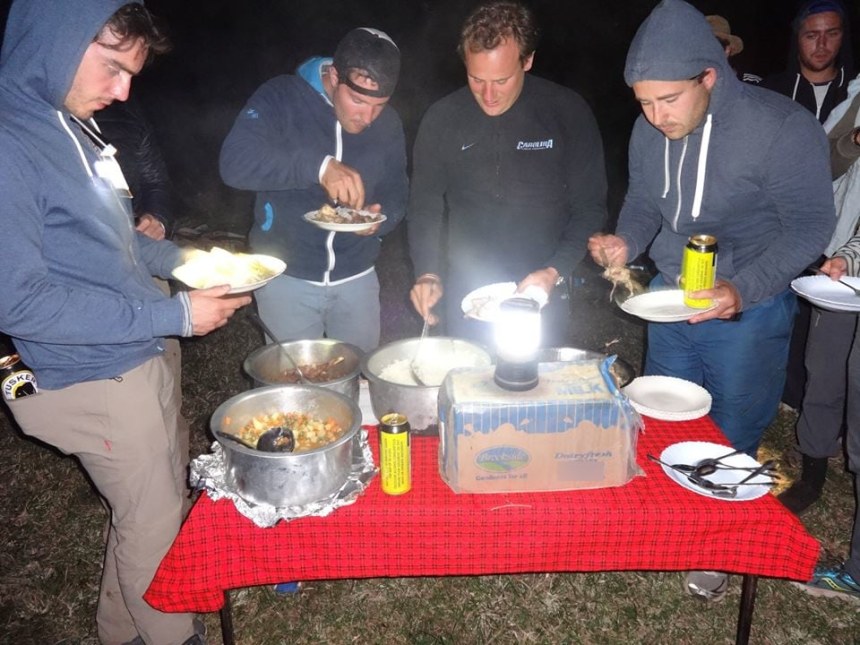 After an early breakfast, go for a hike which will cover savanna grasslands with views of the magnificent landscape and the traditional Maasai people in the Loita Hill.

Over the grassland, you may sight zebra, gazelle, giraffe, gnu, wildebeest, hartebeest, baboons, many species of birds, and more. "Motorok" in Maa dialect means Egyptian goose, which is likely to be seen at the salt lick spring.

Overnight camping at Motorok.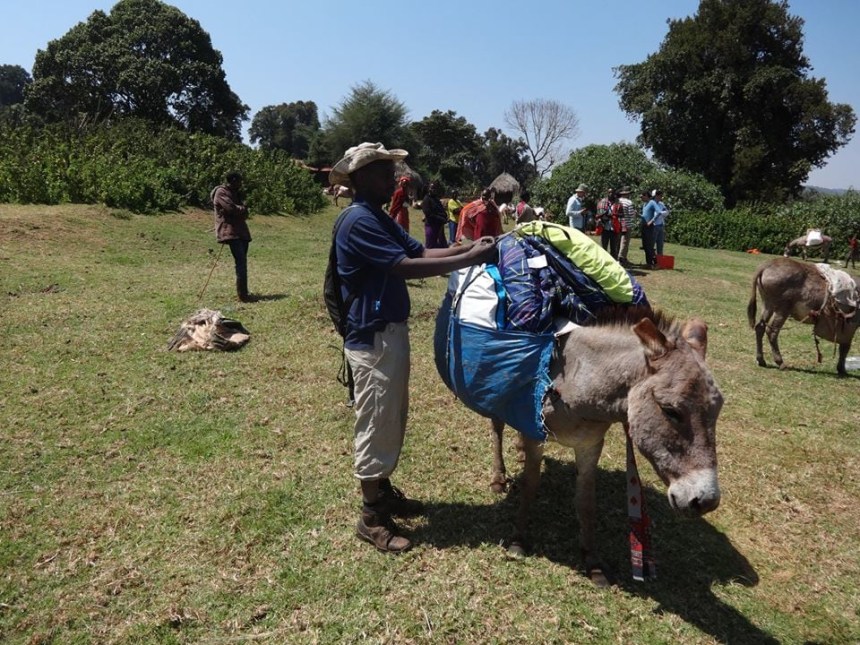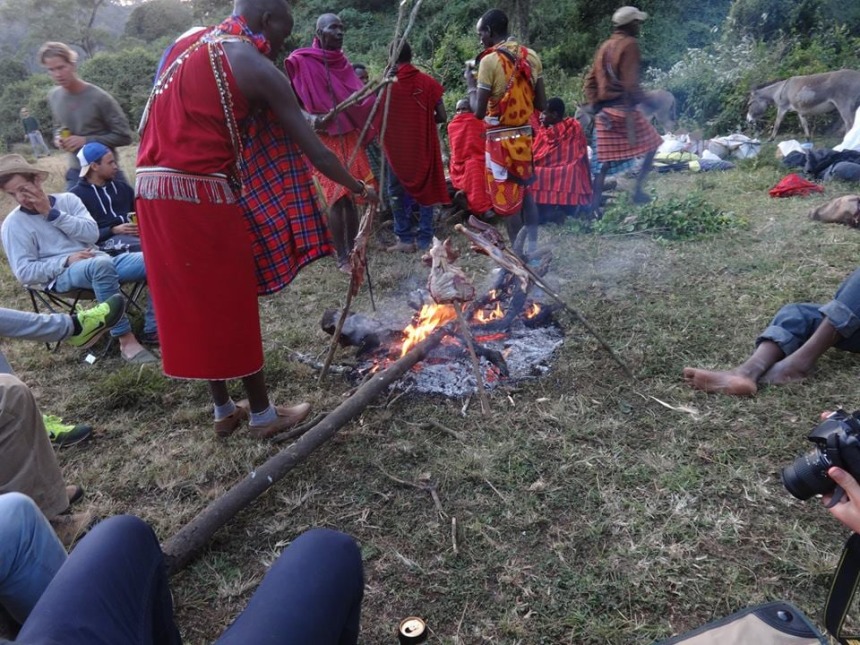 Walk through the Maasai land, and pass through the Maasai town of Narosora, an agricultural hub.

Stop with your Kenyan tour guide to add to our supplies of food and water.

Have lunch along the way.

Camp overnight at Oltulelei.
Walk through thick forest and crossing rivers, and enjoy the beauty of the landscape, seeing many birds along the way.

Have lunch en route.

Camp overnight at Nchorroi.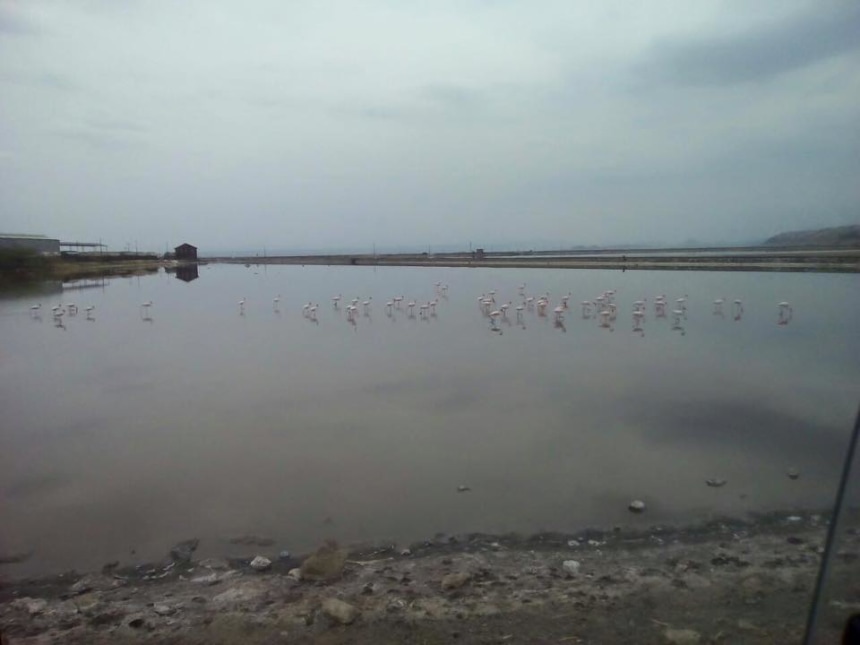 Rise early to see a beautiful sunrise over the Great Rift Valley.

Make a final steep descent to Nguruman village at bottom of the escarpment with your Kenyan tour guide.

Meet our vehicle to return to Nairobi via Lake Magadi.
Transport in a customized safari jeep/van.


All game parks or national parks entry fees.

All campsite fees.

All camping equipment.

Use of our two-person tents.

Trekking crew - Kenyan guide, chef and porters.

Three meals per day whilst on safari, prepared by our chef.

Medical cover, evacuation cover & personal insurance.


Alcoholic drinks, extra meals, and laundry.


Tips & gratuities.


Optional activities – Cultural village entry fees.


All personal effects and expenses.


Any other item not mentioned in the inclusive list.
Masai Mara Game Reserve. The world renown Maasai Mara Game Reserve is a northern extension of the Serengeti National Park which is located in Tanzania. Maasai Mara covers an area of 1510km². The Maasai Mara ecosystem is composed of rivers i.e the Talek river and Mara river which are the main water supply for the ecosystem. The Mara river is a huddle to the wildebeest migration as the wildebeests have to cross the river from Serengeti most of them perishing in the jaws of crocodiles and big cats. The Western part of Maasai Mara lies the Siria escarpment, Loita plains and the rest is the Masai pastoral land. The Maasai Mara game reserve is owned and run by the county council of Narok which is the richest county council in Kenya due to the revenue collected as park entrance fee. Part of the Maasai Mara which is called the Mara triangle is contracted out and privately run. Park fees are paid by the number of nights one spends in the Mara Conservancy. The Maasai Mara lies at an altitude of 1500 meters to 2100 meters. It rains twice a year in the game reserve that is during the long rains that fall between the month of March and May and during the short rains that fall on the month of October, November and part of December. June and July are the coldest months and January and February the hottest months. Temperatures during the day rarely exceed 85°F (30°C) and during the night it hardly drops below 60°F (15°C). Maasai Mara is a mosquito-prone area but campsite are sprayed with mosquito repellents and the tents have treated mosquito nets.

Maasai Mara has a big population of wildlife. All big five can be seen in this reserve, a large number of ungulates are also easily visible they include the wildebeest, Thomson gazelles, grant gazelles, buffalos, rhinos, impalas, topis, elands, zebras, giraffes and duikers. The common predators include the lions, cheetahs, leopards, hyenas, jackals and foxes. Maasai Mara has over 450 identified species. Some common birds include the common ostrich, secretary bird, Kori bustard, hornbills, storks, eagles and vultures. The wildebeest migration happens annually, this spectacle is considered as one of the 7th wonders of the world. More than a million wildebeest, accompanied by topis, zebras, gazelles and elands make their journey from Serengeti National Park to Masai Mara Game reserve. Many of them perish while crossing the Mara river where crocodiles and big cats make a kill on the vulnerable ungulates. The migration happens every year during the month of July after the long rains. The grass is big and plenty and for the next three months, the wildebeests clear the lush grass of the Maasai Mara. The migration varies annually due to climate change. If the climate changes and it doesn't rain as usual the wildebeest may delay to cross over or cross over and go back since there isn't grass to feed on. The Masai people whom by definition speak the Maa language hence the name Maasai have held on to their culture even in these times of modernization. A Maasai's home is called a manyatta where he lives with his wives and children. From childhood boys are obligated to look after their fathers' cows while girls are obligated to doing house chores, fetching water and milking the cows. After every fifteen years, there is an initiation where boys are circumcised and they become young morans and the existing morans graduate to junior elders. The Maasai enjoy eating meat, milk mixed with blood during rituals such as initiation and marriage. The use of herbs as medicine is still embedded in their day to day life. The Maasai are an attraction in Kenya since they managed to stick to their culture

The Loita Hills are in the Southern Rift Valley. It is certainly one of Kenya's last frontiers of unspoiled wilderness. Stretching from Maji Moto near northern-end to Entasopia at the base of the Nguruman Escarpment to the south. This mountain range is home to one of the few un-gazetted forests in Kenya. The local Maasai community has perfectly managed it. This covers a vast area through a Savannah, tropical forest with breath-taking landscapes. It is a habitat of a wide range of wildlife and a dazzling array of wildflowers and indigenous plants.


Loita Hills offers some of the best hiking trails in Kenya at altitudes of over 2100m above sea level, with panoramic views of distant mountains and lakes from various vantage points. The "Sacred Forest" filled with cedar, podo and strangler figs, waterfalls, and spectacular birdlife. Furthermore, the area is inaccessible to vehicles hence it has maintained relatively untouched wilderness. Colobus monkeys roam the tree-tops while you'll also likely to encounter elephants, buffalo, baboon, bushbuck, bush pig, leopard, and hyena. Your private guided hiking safari features a route custom-tailored to your physical abilities and interests. It's an adventure to thrill even the most seasoned hikers.

At the end of the trip, you will have learned a few tricks of survival. See exhibitions and try your own hand at throwing spears and shooting arrows, practising battle by throwing natural sisal at other "warriors in training", making red ochre for marking your skin with natural stones and leaves. Learn how to make fire from rubbing a stick and a wood and removing cow blood for drinking without killing. Enjoy traditional dancing and other traditional activities of the Maasai. A visit to Maasai boma or homestead to be introduced to the daily routine work of the women and life of the children. There will be time for sitting in the shade and making the famous coloured beadwork jewellery – necklaces, earrings, bracelets – and if they don't come up to professional standards, you can buy beautifully crafted jewellery from the women of the village as souvenirs.

Combine wildlife viewing with a cultural hike through pristine natural rain-forest. Enjoy game viewing in their natural habitat. All the Big Five can be seen in this reserve, a large number of ungulates are also easily visible they include the wildebeest. The wildebeest migration happens annually, this spectacle is considered as one of the 7th wonders of the world. The Loita Hills have been perfectly conserved by the local Maasai community as the "Sacred Forest".

What to bring:
Light clothing, sunglasses, and sun hat.

Comfortable hiking shoes and saddles.

Rain clothes.

Sleeping bag, pillow, neck-rest.

Toiletries - Sun screams, Insect repellent, lotions, soaps.

Pocket money for personal souvenirs, artefacts and tips.

Camera with enough storage, extra batteries/ power bank.

Flashlight, binoculars.

First Aid box.

An adventure heart & spirit.
Masai Mara, Nairobi

Nature Tour

Jeep Safari Tour

Tribal Experience Tour
Contributed By
Other Tours by this guide
From USD

940

5 Days

Climb up Kenya's highest mountain for amazing landscape views of snow, ice and glacier right at the Equator. You ...

From USD

1710

9 Days

Explore Northern Kenya where you sample undiluted cultures, archaeological sites, petrified forests, desert, sand ...