7 Days Culture tour itinerary for ethiopia: Go Omo As You Meet The Colorful Tribes
Addis Ababa, Arba Minch, Awassa, Hamer, Jinka, Mago National Park, Omo National Park, Turmi

Culture Tour

Camping Tour

Tribal Experience Tour
Traverse across Omo Valley to meet with the various ethnic tribes endemic to this region and learn their cultures, practices and traditions for living in nature and coping with adverse conditions.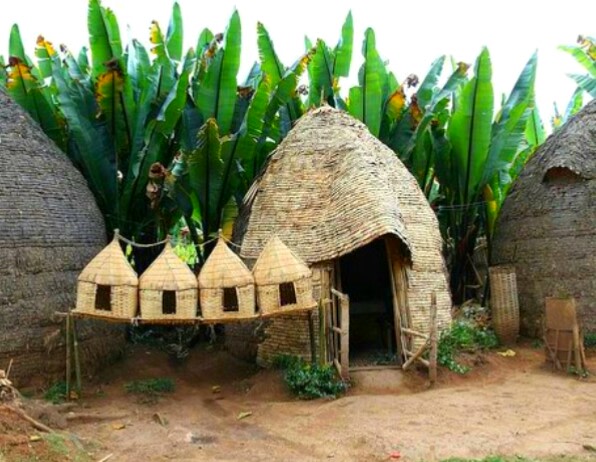 Start the trip from Addis Ababa to Arba Minch. On arrival, go to the hotel for lunch.

After lunch, visit the Dorze village. The Dorze peoples are known for their tall beehive-like houses. They make traditional food by false banana and have fine cotton weaving. You will visit the village and learn about the daily lives of these industrious people.

Stay overnight in Arba Minch Paradise Lodge.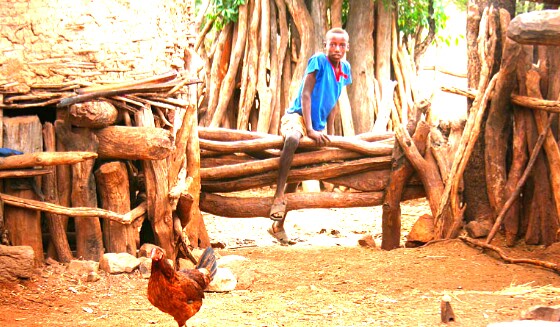 This morning, drive to Jinka and on the way visit Konso Village. The Konso tribe village is registered by UNESCO.

On arrival, stay overnight in Jinka Resort.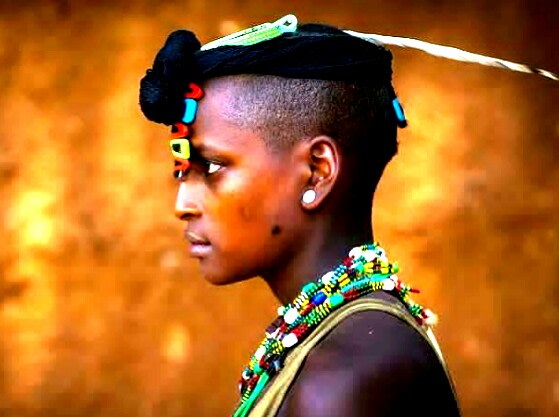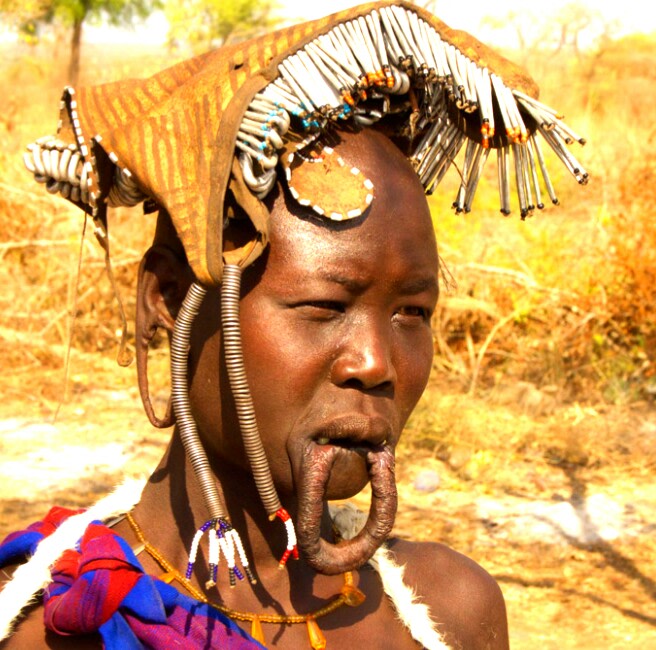 Drive through the Mago National Park to a local village of the Mursi Tribe in the morning.

Then, return back to Jinka for lunch and continue to Turmi.

Visit one of the big markets in the Omo Valley Alduba market. This market is the biggest and most colourful market. There are two tribes- Banna Tribe and Hamer Tribe.

After visiting Alduba market, drive to Turmi and stay overnight in the Green Hotel.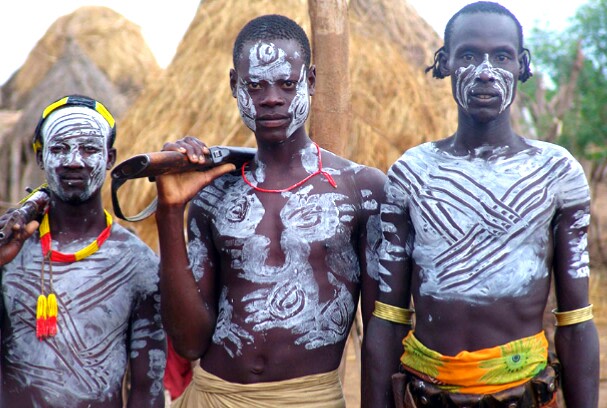 In the morning, drive to Korcho village and meet the Karo Tribe. They are well known in the world by their body painting. Also, that is one of the best places to visit by the Omo River for birdwatching.

Then, return back to Turmi for lunch.

After lunch, visit Hamer Village with your Ethiopia tour guide. The Hamer people are known for Bull Jumping, body decoration and wearing colourful beads and clay hair buns with Ostrich feathers.

Stay overnight in Green Hotel.
Take a morning drive to Omorate to visit the Dassanech tribe.

Coss the Omo River by a local boat.

Then, visit the Dassanech tribe and return back to Turmi.

In the afternoon, visit the Hamer Market in Turmi

Stay overnight in the Green Hotel.
Today after breakfast, drive back to Arba Minch and stay overnight in Arba Minch Paradise Lodge.

Take the rest of the day to relax.
Transfer back to Addis Ababa for onward journey.
125 USD Per Adult , 90 USD Per Child
Single/double bedroom with toilet and shower.

Full board except for alcohol.

Villages entrance except for photo.

Ethiopian guiding services.
Bull Jumping Ceremony payment

Evangadi dancing payment

Alcohol payment

Photo payment

Local guide tip
Addis Ababa, Arba Minch, Awassa, Hamer, Jinka, Mago National Park, Omo National Park, Turmi

Culture Tour

Camping Tour

Tribal Experience Tour
Contributed By
Departures
This tour is offered throughout the year on the following days of the week.
Monday
Tuesday
Wednesday
Thursday
Friday
Saturday
Sunday
Other Tours by this guide