10 Days Culture tour itinerary for ethiopia: Walk Among The Natives Of Africa
Addis Ababa, Arba Minch, Awassa, Hamer, Jimma, Jinka, Lake Langano, Nechisar National Park, Omo National Park, Turmi

Culture Tour

Camping Tour

Tribal Experience Tour
Come to the remote villages of Omo Valley to observe native tribes. The Omo Valley Tribal ring will help discover the daily authentic and uninterrupted life of unspoilt tribal communities.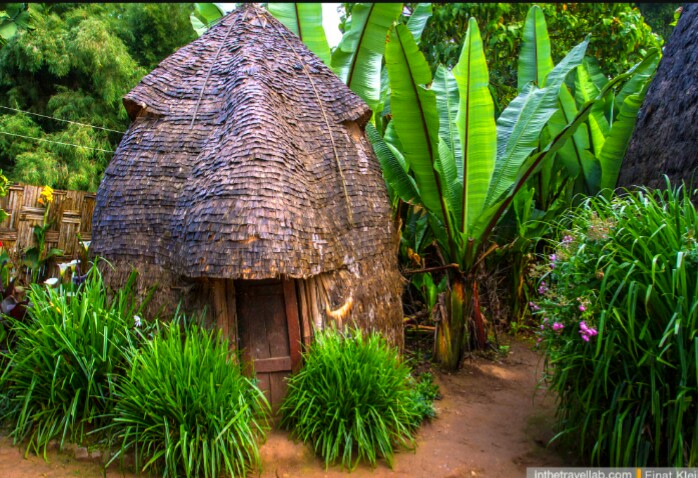 Pick up from hotel in Addis Ababa and drive directly to Arba Minch where you will make a right turn just before the city of Arba Minch and head to the Dorze tribe of Chencha.

Observe the village life of these people, famous for traditional cloth-making by weaving cotton using locally made instruments.


Finally, drive back to Arba Minch and overnight in Paradise Lodge.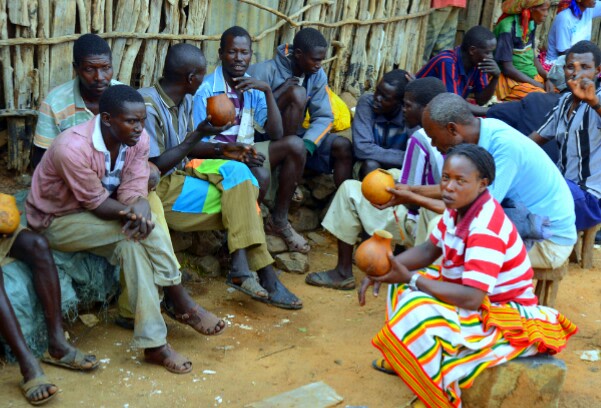 Early in the morning, drive directly to Jinka where you will make a stop at Konso.

Visit the village life of these hard-working communities, well known for their terracing culture that dates back to some 500 years, to cultivate crops especially Maize and Sorghum in a challenging topography which has been recognised by UNESCO as a heritage.

After visiting this village for as long as you want, head to Jinka to visit the village life of the Ari tribe who live on the plateau lands surrounding Jinka town (the administrative town of the 16 different Tribal communities of the Omo Valley area).
Overnight in Eco-Omo lodge.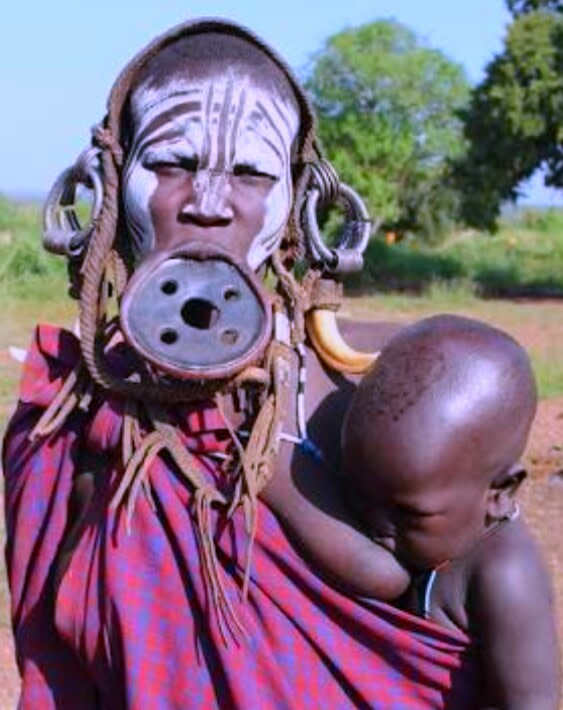 In the morning, head to the unique tribe of Mursi (the women are famous for putting clay made circular lip and ear plates which symbolizes beauty in honour) crossing through Mago National Park in order to reach their village.

Witness their daily life and interact with them.

Enjoy overnight camping with the tribes where you will have an excellent cook, a well-organized team with clean camping gear.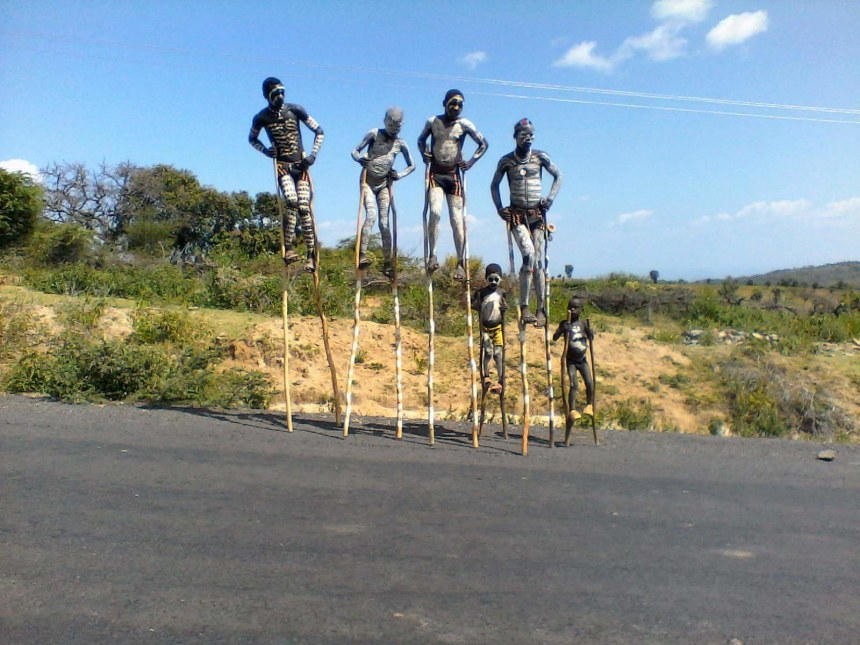 After breakfast, drive back to Jinka and then continue driving directly to Turmi where you will have several village-stops on your way down to meet the tribes you come across such as Banna and Hammer tribes.

Till late afternoon you will spend time observing and being a part of their village life daily activity with no interruptions. Also, attend any colourful tribal markets you come across which happen once in a week in each tribal destination.
Overnight in Buska Lodge.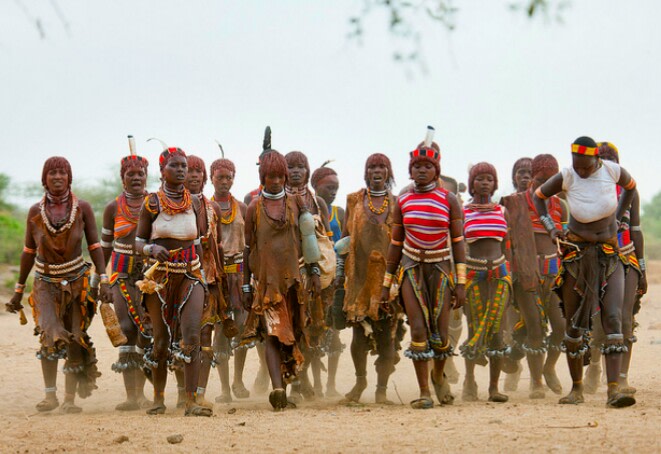 In the morning, drive further down to Omorate which is a border town with Northwest Kenya in order to visit the Dassanech tribe.

Later on, drive back to Turmi and camp overnight with one of the most hospitable tribes of the Hammer people within their communal village compound.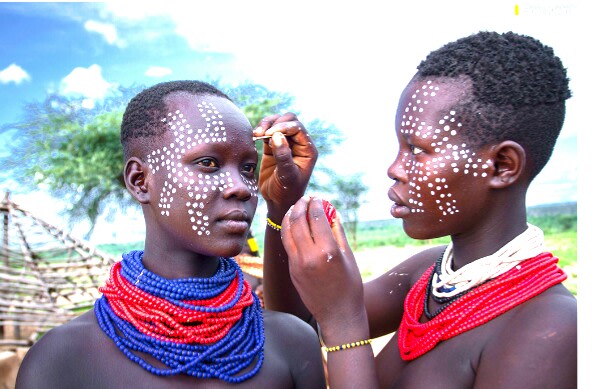 In the morning, after breakfast, drive to Karo Tribe's village of Korcho located nearby with a panoramic view of Omo rivers after driving some 60 km from Turmi.

Visit these amazing tribes who are considered to be the least numbered in terms of population size among the Omo Valley tribes.

After visiting this tribe's village for as much time as needed, head to Kangaten town, located on the other side of the Omo River to visit the Nyangatom tribe.
Overnight in a hotel.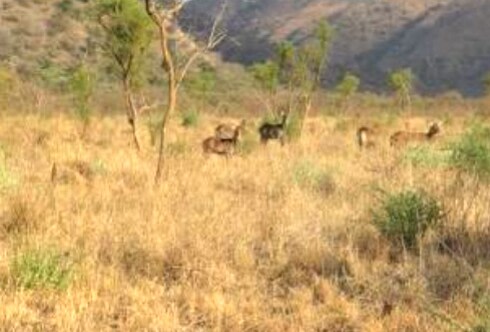 Start early to visit the village life of this beautiful tribe who are believed to be originally from Uganda.

Then, drive to Kibish through Omo National Park to visit the least visited Surma tribes.
Overnight through camping in Kibish.
In the morning, start driving to Mizan, crossing a number of untouched Surma villages where you will make some stops to get to know the tribes' morning life.

Then, continue driving to Mizan Teferi and overnight in a hotel.
In the morning, continue your journey to Jimma through Bebeka, a huge coffee plantation. Also, enjoy the dense forests and beautiful atmosphere, where you will make several stops on your way up to have a look at the natural beauty of the area which is registered by UNESCO as one of the 31 best places in the world.

Late in the afternoon, arrive in Jimmafor overnight at a hotel.
Drive to Wolkite and then to Woliso, crossing through the Gibe River basin which is a major source of the Omo River on its upstream phase.
110 USD Per Adult , 70 USD Per Child (* 2 persons)
Hotel accommodation on double/twice room occupancy on a full board basis.

Ground transport as per the itinerary.

English - speaking regional (Ethiopian) guides.

The spacial Barb Queen.

Motorcycle rent.

All entrance and scout fees.
Alcohol.

Airfare.

Video and photographing fees.

Gratuities.

Other related expense for per personal nature.
Bona Uri Rera originally comes from Hamer Tribe of Ethiopia and the founder of the Omo Valley Hamer Tour.
Addis Ababa, Arba Minch, Awassa, Hamer, Jimma, Jinka, Lake Langano, Nechisar National Park, Omo National Park, Turmi

Culture Tour

Camping Tour

Tribal Experience Tour
Contributed By
Other Tours by this guide