2 Days History tour itinerary for israel: Visit Israel's Best Attractions
Dahab, Jerusalem, Bethlehem, Nazareth, Tiberias, Dead Sea (Israel), Eilat

History Tour

Sightseeing Tour
Visit the holy cities of Bethlehem and Jerusalem. On the way, you will stop at the Dead Sea, famous for its salty healing water and visit the city of Nazareth and Tiberius, near the famous lake of Galilee, where Jesus is believed to have walked on water.
We will pick you up from the hotel at 9 pm and drive from Egypt to the city of Eilat.

Starting from there, we will drive to the Dead Sea which is the deepest point on earth. There we will spend about an hour and a half enjoying the marvelous experience of floating on its salty healing water.


Then we will continue on our way to the famous city of Bethlehem to see the Church of Nativity, which is the central pilgrimage destination for all Christians.

A marvelous meal will be waiting for us at the hotel.

After lunch, we will head to Jerusalem to see the old city, living quarters, the last remnants of the Jewish Temple and continue through the ''way of suffering'' which leads us to the Church of the Holy Sepulchered, where according to Christian tradition Jesus was crucified and buried.

Overnight in hotel in Bethlehem.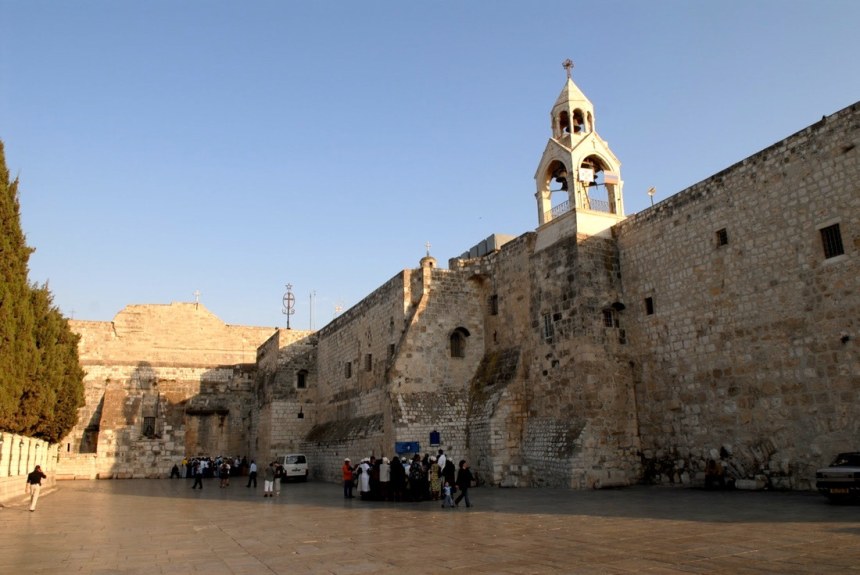 After breakfast, we will start our tour to the Holy city of Nazareth, where Jesus is believed to have spent his childhood.

In Nazareth, we will see the Church of Annunciation - a Byzantine church where the angel Gabriel announced the birth of Jesus to Virgin Mary.

Then we will continue to the workshop of Joseph's Carpentry, which is revered as the original workshop of Joseph and home of the holy family.

Lunch will be served at the hotel.


After lunch, we will go to the city of Tiberias which sits along the shoreline of the sea of Galilee - the famous lake that was mentioned in the new testament where Jesus calmed the stormy sea and walked on the water.

We will also visit the Baptismal site on the Jordan River which is believed to be the actual site where Jesus was baptized by John the Baptist.

In Iberia, we will go through the jewelry factory ''caprice'' where you can do shopping.

After our rich experience, we will head back to the Egyptian border through the Beak Valley.

We return to Dahab at about 10 pm.
Transfers Dahab – Taba border

All transfers in Israel as in the program

Visa to Israel and re–entry visa for Egypt

1 night in a hotel in Bethlehem

Food

Taba border taxi
This tour includes several religious areas and it is, therefore, necessary for visitors to wear suitable clothing which covers both knees and shoulders. This applies to both men and women.

During the Winter time (November to April) warm clothing will be required.

Passports will be required.

Please bring personal swimwear and towels.
Dahab, Jerusalem, Bethlehem, Nazareth, Tiberias, Dead Sea (Israel), Eilat

History Tour

Sightseeing Tour

Contributed By
Departures
This tour is offered throughout the year on the following days of the week.
Monday 09:00
Thursday 09:00
Other Tours by this guide