04 Hours Art tour itinerary for San Cristobal & Santo Domingo: Untangle The Roots Of Dominican Culture
San Cristobal, Santo Domingo

Art Tour

Archeology Tour

Cave Tour
Have an authentic cultural experience and find out about the birth in America of the fusion of three cultures - La Indigina, along with the European and completing with the African culture. This is what shaped today's Dominican culture.

Start from the city of Santo Domingo with the official San Cristobal tour guide and, in approximately 29 minutes, arrive at the following historical and protected places like:

Cultural spaces of the New World.

Colonial engine of Boca de Nigua.

Anthropological Center of Indigenous Culture.


First Cry of freedom of the African slaves.

Colonial mills of Nigua's mouth.


Ingenio by Diego Caballero.

First Hydraulic Engine.

The Pomier Caves, the most important network of caves in the Caribbean and sacred space of the aborigines.
64 USD Per Adult , 10 USD Per Child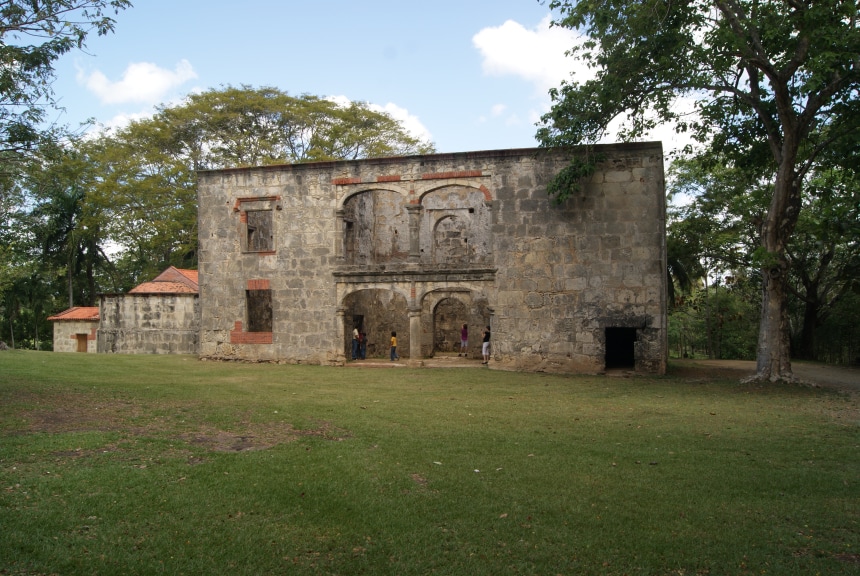 Transport

Official Dominican guide

Tickets
Not equipped for people in wheelchairs.

San Cristobal was the scene of the birth of Dominican culture 500 years ago.

San Cristobal, Santo Domingo

Art Tour

Archeology Tour

Cave Tour
Contributed By
Other Tours by this guide
From USD

85

Embark on an authentic historical experience, where we move to the medieval past in the Caribbean, a walk through monuments, ...

From USD

98

Visit one of the cleanest and most careful beaches on the island, nestled in a National Park. You will spend a full day ...

From USD

78

Have an exciting time in the Blue-Gold Water and embark on an excursion, where you can see the quality and purity ...