8 Hours Eco Tourism tour itinerary for bangladesh: Enjoy Luxury River Cruise In Bangladesh
Chandpur, Chittagong, Dhaka, Khulna

Boating Tour

Eco Tourism Tour

Jet Boating Tour
Get a chance to explore Bangladesh either from Sadarghat or Paghla Merry Anderson ghat for day long cruise on Buriganga, Meghna, and Ganges up to river meeting point before Chandpur.
Depart Dhaka to Kanchan bride ghat through 300 feet Rd by reserved vehicle (micro bus).

Immediately on arrival, board one of the 2 storey cruising boats to sail towards south.

Enjoy breakfast on-board.


Observe the views and rustic charm of the city on the go. Enjoy the riverine and rural aspects of Bangladesh during the cruise.

After 2 hours and half hours, arrive at Jamdhani sharee weaving factories which is famous after Muslin fabrics, on our way back visit Mura para elite and rich architectural Jamindar palace.


See different views from any side of the cruise boat.

At 01:30 pm lunch will be served.

After lunch, the boat will commence its return journey to Kanchan bridge ghat by approximately 05:00 pm.

Upon arrival at the ghat, disembark, and prepare for transfer to designated place.
30 USD Per Adult (* Minimum 40-50 Adults)
60 USD Per Adult (* Minimum 6 Adults)
3-storey cruising boat for the trip, with capacity of 250 people.


Breakfast, lunch, snacks, mineral water, soft drinks, tea, and coffee.

Experienced guide.
Food Menu:
Breakfast: Cake, banana, laddu, Mineral water, tea/coffee.

Lunch: Polao, beef buna, chicken roast, soft drinks, water.

Afternoon snacks: Potato chips, french fry, Fruit, tea/coffee, water.

we also serve continental food or Chinese food item.

Gulshan / Banani only 20km and takes 20 minute through traffic free 300 feet Rd to Kanchan bridge

Economy Price per adult: USD 50; Price per Child: USD 30 (Minimum 2 adults).

To operate this trip, we need minimum 10 adults.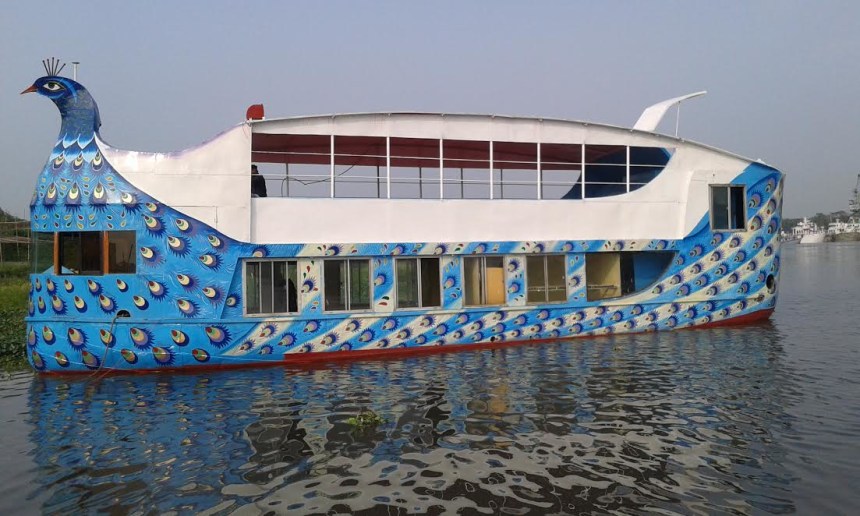 Chandpur, Chittagong, Dhaka, Khulna

Boating Tour

Eco Tourism Tour

Jet Boating Tour
Contributed By
Other Tours by this guide