4 Days Jeep Safari tour itinerary for albania: Enjoy Albanian Culture & Adventure
Berat, Korce, Përmeti, Pogradec, Tirana

History Tour

Eco Tourism Tour

Jeep Safari Tour
Take a tour of southeast Albania, to experience the unique blend of history, nature, culture, art, and tradition. Visit Skrapar, aka Corovode famous for nature, water, mountains, and the Osumi Canyon.

Berat ,Bogova waterfall ,City of Guns Polican Osumi Canyons Overnight Permet
Start early in the morning from Berat. The tour driver can pick you up from your hotel and drive you south of Berat. Enjoy spectacular views of mosaic of mountains, hills, valleys, old villages, vineyard, bunkers, and an old gun factory.

Stop for a break in Bogova, a village famous for hidden waterfall.

After having snacks at a good cafe, start walking to reach the waterfall. This area is very rich in herbs, fresh water, and hundreds of different trees that will accompany us during our easy hike.

Start driving to Polican, the most secure city in Albania during Communist era, founded to produce guns. The factories are still working, though not to produce guns but to destroy all the guns they produce.

Take a short walk in town, and then stop in front of the tunnels built to protect communist leaders in case of an attack from western countries.

Our next destination will be Skrapar, aka Corovoda, famous for its canyons. The edges of the canyon have an unusual ecosystem that preserves the greenery on both sides all year round. Also, Mediterranean bushes like heath and briar flourish here, along with rich flora and fauna.

On the slopes of the canyon, erosion has created pock-marked cavern walls with small caves. Some of the rock formations in the canyon have fanciful names, such as the Cathedral, the Eye, and the Demon's Door. The canyon is 26 km (16 miles) long, at an altitude of 450 m, and thought to have been formed 2-3 million years ago by water erosion. The local inhabitants tell many interesting legends, such as those of Mulliri i Babait, Vrima e Nuses, and Saint Abaz Ali. The canyon includes six narrow sections, ranging from 1.5 m wide in the riverbed up to 35 m wide further up the sides of the canyon. There are some nice places to swim and to hike around the canyon.

Spend about 2 hours in this great canyon and relish traditional cuisines in the lunch.

After lunch, proceed towards Permet, the city of flowers.

Check in to the hotel and relax

Dinner at the restaurant and overnight stay in the hotel.



Permet –National Park Bredhi I Hotoves Natural SPA Thermal Waters of Benja –
We start early in morning with a short walk to one of the largest national parks in Albania, Bredhi I Hotoves. This area has high biodiversity value, where the fir forests in their lower part are mixed with oaks that further intertwine with Mediterranean foliage.The park is rich in endemic, sub-endemic, Balkan, and Mediterranean plants. In this park, you can spot mammals like wolf, bear, deer, wild boar, etc. Apart from the natural landscape, it has cultural and historical value.

After this, we make our way to the natural spa and thermal waters of Banja. Here, we will take a short walk and swim in the natural pool.

Swim and relax in the hot pools.

Have picnic lunch.

Return to Permet in the late afternoon.

Try the special desert called Gliko.

Walk around the small town of Permet.

Dinner and overnight stay.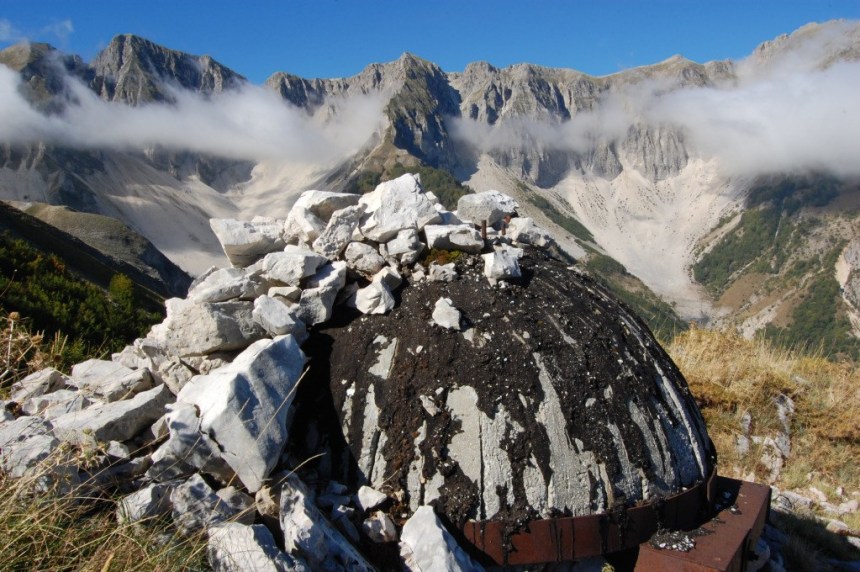 Start the day early in the morning with a scenic drive from Permet to Korce.

Enjoy the drive past the mountains, which after some time, takes you 2,000 meters above sea level.

En route, we will have lunch in an amazing agro farm. The people in the farm do everything on their own, from growing vegetables to breeding fish. It is a big area, where we can walk and enjoy their mini zoo that houses horses, donkeys, and different species of flora and fauna.

Drive to Korce.

Check into your hotel and then explore the town .Walk around the famous Promenade of Korca and take the lift up Korca Tower to get a panoramic view of the town.


We will then visit Korca Pazar (bazaar), the biggest in Albania. The Pazar is extremely well preserved from the XVIIIth century, with old houses, several shops selling traditional crafts, and lot of cafes.

Later, pay respects at the oldest monument of Korca, a unique Mosque just few meters from the bazaar.

Korca is also famous for its culinary scene.

Enjoy special dinner with many varieties of traditional Albanian dishes.

Overnight stay at the accommodation.






Sightseeing followed by departure
We start early in the morning and visit one of the most famous part of Korca: Moscopole or Voskopojë(in Albanian). This is a small mountain village in Korçë County, south eastern Albania that isn't mentioned much in guidebooks but worth a visit.

Moscopole was the cultural and commercial center of the Aromanians in the 18th century. At its peak, it hosted the first printing press in the Ottoman Balkans outside Istanbul, educational institutions, numerous churches, and became a leading center of Greek culture .

Leaving Korca, we make our way to Pogradec, a small town among Ohrid Lake. The city of Pogradec and its surrounding area are one of the most beautiful Albanian pearls, with much to discover. The region is dominated by the fantastic Ohrid Lake, and surrounded by fields nestled between picturesque mountains. The harmony of nature, and the friendliness of the inhabitants will leave you wanting for more such tours.

Visit Drilon, famous for springs and special fish called Koran and Bylysh that are endemic to the region. The best place to have them is in Drilon where people use a special technique to cook it. Locals believe that Koran signifies good luck.

With unforgettable memories, we return to Tirana.

End of the tour
445 USD Per Adult (* Flexible prices )
Pick-up and drop,

Food – 2 breakfasts, 2 lunches, 2 dinners.

Tour Guide.

Dessert dégustation.

Accommodation.
What to Bring
This is going to be a combined tour: culture & adventure.

It's good to take comfortable clothes, hiking shoes, swim suit, sun glasses, and camera to take pictures

Level of the trek- Easy.
Things to know:
Accommodation will be in twin or double rooms. For personal room you will be charged 60 eur extra.

Prices are flexible. For groups bigger than 5 pax, prices will be lower.

If you want to add or decline something from this itinerary, please write to us.

The last day of tour is optional – we can make a short visit to Macedonia and visit Saint Naum Monastery.

For bloggers, journalists, tour operators, and everyone who is interested in Tourism Marketing, prices will be lower.

If you have any special demand write to us, we are going to do the best for you.

Berat, Korce, Përmeti, Pogradec, Tirana

History Tour

Eco Tourism Tour

Jeep Safari Tour
Contributed By
Other Tours by this guide